Epicboom is finally something to get excited about from Ultimate Ears: all-new, surprisingly big, and very talented. Basically, it does for big Bluetooth speakers what the Wonderboom 2 did for mug-sized options – levels up the game in terms of sound quality. But this is premium money, and however likeable this big friendly giant is, it cannot play nice with your home Wi-Fi to create a multi-room system, where cheaper options from Sonos can. So, it does leave us asking who might choose it over the stellar competition…
Pros
+

Talented room-filling audio

+

Boom app offers useful features

+

UE's strong design aesthetic returns
Cons
-

No support for music over Wi-Fi

-

PartyUp isn't compatible with key UE speakers

-

Strap doesn't really aid portability
Why you can trust TechRadar We spend hours testing every product or service we review, so you can be sure you're buying the best. Find out more about how we test.
Ultimate Ears Epicboom: Two-minute review
The Ultimate Ears Epicboom has been worth the wait for a fresh speaker from a brand that used to be huge in portable speakers – at least, in terms of sound quality. It's big, it's bold, it looks like a bunch of mug-sized Wonderbooms morphed into one glorious beast, and UE's useful Outdoor Boost button (which made its debut in the 2019 Wonderboom 2) takes pride of place on the top plate.
So, one of the best Bluetooth speakers on the market then? For sound, correct – and that will come as no surprise to anyone familiar with our Ultimate Ears Wonderboom 2 review, a speaker we rated as one of the best such options around in 2019. OK, the newer UE Wonderboom 3 didn't score quite so highly, but that's largely because there were so few updates between it and its (much) older brother, and the competition got fierce.
The Epicboom is smaller than the talented (but rather somber-looking) 2020-issue UE Hyperboom and much bigger than the Megaboom 3. Although the Epicboom's wrist strap is ill-placed and odd given the speaker's near-2kg weight (I cannot carry it with the thing around my wrist – I'm no weakling, my palm just isn't Hulk-sized… today) it is still light enough to be grasped by its sides like a plant pot and carried to its destination. And wherever it is placed, indoors or out, you can expect meaty and prominent, zealous sound.
Through the Ultimate Ears Boom app, you can now power it on or off using your phone, tweak the EQ, deploy Outdoor Boost, alter the volume or daisy-chain up to 150 other PartyUp-enabled Booms in a feature similar to JBL's PartyBoost or Sony's Party Chain (yes, all the big brands like to 'party').
The key bit is the word 'enabled' though, because if you recently bought UE's newest (by a wide margin) Wonderboom 3 proposition, it won't work, unfortunately. Why? Because PartyUp is not compatible with any Wonderboom, Blast or Megablast UE speaker. So, while you can daisy-chain your Boom, Boom 2, Boom 3, Megaboom, Megaboom 3 and Hyperboom to your heart's content, the newest speaker in that list was released in February 2020. Then again, maybe you are still using that original Boom you bought in 2013 – and I for one commend you on making that thing last…
Any other flies in the ointment? The battery life, at 17 hours, is acceptable rather than excellent and we'd be remiss if we didn't mention two other factors at play: namely price (at $349 / £340 / AU$499, it's more than a little pricey), and connectivity.
Anyone familiar with the Logitech brand knows that UE rarely wades into premium territory with it's funky-fresh speakers. Also, as a quick internet search proves, the much bigger Hyperboom is now available for only slightly more than the Epicboom's MSRP. Perhaps more pressing here though is the smaller but similarly-styled Wonderboom 3, which will set you back a trifling $99.99 / £89.99 / AU$149. Add to this the recent Sonos Era 100, which is a lot cheaper than the Epicboom, at $249 / £249 / AU$399, and as we pointed out in our Sonos Era 100 review works with both Bluetooth and Wi-Fi multi-room – there's a reason Sonos speakers feature heavily in our best wireless speakers roundup.
What does the pricier Ultimate Ears proposition offer? Just Bluetooth connectivity, with a 55m (180ft) range, all of which does leave us wondering: is there a market for such a thing in 2023? Then again, if a speaker that hooks up to your phone's music is what you chiefly need, but you need it loud and good-looking, you've found it.
And the reason it gets the rating it does, despite the cost and limited wireless connectivity at the level? It is one of the best party speakers for sound I've heard in some time.
Ultimate Ears Epicboom review: Price and release date
Released September 6, 2023
Officially priced at $349 / £340 / AU$499
The Ultimate Ears Epicboom was released in early September 2023 for $349 / £340 / AU$499.
You can choose from two color options at the checkout: cotton white with 'lipstick red' accents (which is more of a coral pink hue), or charcoal black with lime. We tested the former and as previously mentioned, this shoe-box sized speaker – it's around the same size as the Bose Home Speaker 500 – bridges the size gap between the bigger Hyperboom and smaller Megaboom 3.
For size, I might compare it to the Tribit Stormbox Blast ($199 / £229.99 / AU$319.99) which the Epicboom beats for sound, although at its price, the Epicboom is best compared to other speakers that hover around the $349 mark, including Sonos' dominant ouevre of multi-room speakers. Two words: tough competition.
Ultimate Ears Epicboom review: Specs
Swipe to scroll horizontally
| | |
| --- | --- |
| Weight: | 2kg |
| Dimensions: | 16.2cm (L) x 11.9cm (W) x 24.1cm (H) |
| Battery life (quoted): | 17 hours |
| Connectivity: | Bluetooth 5.3 |
| Drivers: | 2 x 45mm active mid-high frequency transducers; 1 x 120mm woofer |
| Aux in: | No |
| Charger port: | USB-C |
| Microphone: | No |
| Waterproof rating: | IP67 |
Ultimate Ears Epicboom: Features
A 17-hour battery life
Plenty of useful in-app presets and features
No 3.5mm port or mics
UE says the Epicboom has a 17-hour battery life and in my testing this rang true – even when I played it louder than 50% volume. That quoted stamina is okay, but the older Hyperboom can go for longer, with a claim of 24 hours. The Epicboom also has a one-touch NFC feature (available for NFC-compatible smartphones with Android 8.0 or later) for that 'just hold them together' pairing magic.
If you're using a 15W charger – you get a USB-C to USB-C cable in the box, but not the block – UE says the Epicboom will charge fully in two hours. I do miss the bright yellow cable UE speakers were once famous for, but the white one supplied here is perfectly adequate.
Through the refreshed Boom app (updated on September 6), you can choose between different EQ presets including Signature, Bass Boost, Game/Cinema, Podcast/Vocal, and the all-new Deep Relaxation mode. You can also customize the mids, highs, and lows of the sound based on your personal preferences by dragging five different dots on the EQ tab to create your own – if, for instance, your online HIIT instructor tends to speak a little loudly as the workout gets spicier.
As mentioned, the fan-favorite feature within the Boom app, PartyUp, lets you pair multiple compatible Ultimate Ears speakers (read: Epicboom, Boom, Boom 2, Boom 3, Megaboom, Megaboom 3, and Hyperboom speakers) to kick your soirée up a notch, but it's also worth noting that if you're pairing two Epicbooms, you can use PartyUp to create a (rather expensive) stereo pair.
There are no mics under the hood and you don't get Wi-Fi support (so in-built streaming services and voice assistants are out), but the app also lets you select up to four music presets through Apple Music (iOS device only), Spotify (Android only) or Amazon Prime Music. I set the radio station Apple Music 1 as a preset and it works beautifully.
Ultimate Ears Epicboom review: Design
A return to UE's trademark fun, fresh design
IP67 rating and environmentally friendly materials
Big – but not too big
Make no mistake: although UE's design language here is all fun, it's rock-solid in terms of build and braun. Ultimate Ears is back to being the Cali surfer dude (or dudette) of Bluetooth speakers; gone is the brutalist build of the Hyperboom – Epicboom is made from 100% post-consumer recycled polyester fabric, a minimum of 59% post-consumer recycled plastic and one thing that's hard to photograph properly is the vanilla-ice-cream-with-strawberry-sprinkles nature of this plastic. It's both classy and cute.
Under the hood, the dual 1.5-inch drivers are coupled with a 4.6-inch woofer for bass clarity and immersive sound that'll go just above 94dB at full whack (think lawnmower loud). I can confirm that the Epicboom goes loud enough without distorting for your next garden party or medium-sized indoor event – especially with the Outdoor Boost button, which augments the treble to cut through extraneous noise, as well as those on-the-fly EQ tweaks.
UE's trademark gigantic plus and minus buttons on the side and fully water- and dust-proof IP67 rating are here again – and yes, this one also floats if it finds its way into your pool.
One of our gripes with the smaller Wonderboom 3 was the lack of information on each tiny button's function. That is not the case here. Yes, the unit is bigger, but these buttons are far more intuitive, in that they start on the left with 'power', then 'pairing', the Outdoor Boost button, and finally UE's 'Magic button' which handles playback or your presets. And in front of all of these (closer to the big plus/minus buttons on the front-facing panel) is your NFC Connect spot. It's simple – although of course if you're nowhere near it, you can use your phone to do control it via the Boom app.
My one issue with the design? The strap – it isn't helpful and is actually painful if you hang the entire thing around your wrist and try to bicep curl it. But that's a small thing in an otherwise delightfully classic Ultimate Ears design.
Ultimate Ears Epicboom review: Sound quality
The UE Epicboom has 360-degree omnidirectional sound, so wherever you are in relation to the speaker you're getting quality audio chops.
Niall Horan's orchestral version of So Long skips along musically, with admirable precision and timing across the frequencies in an expansive, emotive, layered mix that gives his vocals more space to shine than in almost any other rival Bluetooth speaker I've tested. Dungeon Family's Follow the Light is vibrant and as funk-heavy as it should be, with oodles of early noughties boot-shaking bass clout and energy. Jamie T's voice is textured and brimming with South London attitude as he spits out The Old Style Raiders.
Honestly, even when I max out both the bass slider and the volume during testing, I struggle to make it struggle, with even my more complex, heavy playlists.
Ultimate Ears has been holding out on us for a great new speaker, but I'm grateful for any wait that culminates in this. Like a band that broke through with a number-one smash hit, followed it up with an even better album, then cemented it with… nothing, for well over two years, Epicboom feels like that hotly-anticipated banger of a second album that confirms I was right about UE all along.
Ultimate Ears Epicboom review: Value
Know this: within its price bracket, the Epicboom is one of the best-sounding Bluetooth speakers around right now.
Its fresh design, Outdoor mode, excellent companion app and superior sound make it a compelling proposition in the Bluetooth arena – but therein lies an issue: other things can connect to your Wi-Fi and thus will do more for less outlay (Sonos Era 100, this is you).
The Epicboom's battery life is adequate rather than excellent and while it's a great waterproof companion for outdoor parties, I do worry whether anyone considering it might just opt for something that'll do it cheaper, like the Tribit Stormbox Blast, or pay a little extra for the Sonos Move 2 or Naim Mu-so Qb 2 and get Wi-Fi support along with all of the associated perks.
I still recommend it for sound though – and I want to make that plain: this thing is worth every penny of the money if you value sound quality above all else. The issue I see is that when looking for something fun which you can chuck outside at the barbecue and know it'll bring the tunes, audiophile-quality sound is seldom the top priority.
Should I buy the UE Epicboom?
Swipe to scroll horizontally
Ultimate Ears Epicboom

| Attributes | Notes | Rating |
| --- | --- | --- |
| Features | It's a top premium Bluetooth speaker, but it is just a Bluetooth speaker. | 3/5 |
| Design | Odd strap aside, this is a thing of beauty that's also waterproof. | 4.5/5 |
| Sound quality | An excellent sounding speaker from UE, even when you push it. | 5/5 |
| Value | Ideal if you prioritize sound quality above all else, but other options do more. | 4/5 |
Buy it if…
You want the best sound in a Bluetooth-only box
UE has kept things relatively simple here and that's no bad thing – especially when the sound is this good.
You love music al fresco
Not only does the Epicboom have a decent IP67 rating, but its Outdoor Mode and in-app EQ tweaks let you adapt your music to please a bigger crowd.
You love that classic Cali vibe
The Epicboom is a return to Ultimate Ears' classic, colorful fabric-jacketed design language with the big plus and minus buttons, and if you're anything like us, you've missed that in your life.
Don't buy it if…
You want one of the best wireless speakers
No dice – it's a Bluetooth belter, but it won't get on your home network and stream via Wi-Fi. Look to Sonos, friend.
You need supreme portability
It's a big boy, this – and that wrist strap will not help you carry it on long hikes. You can tote it from your home to the garden or put it in the car to get to where you're going, but a backpack? I wouldn't.
You want to daisy-chain it to your new Wonderboom 3
I'm putting this here just as a reminder really; the Wonderboom doesn't have app support, so it's no-go on PartyUp.
Ultimate Ears Epicboom review: Also consider
Swipe to scroll horizontally
| | UE Epicboom | Sonos Move 2 | Tribit Stormbox Blast |
| --- | --- | --- | --- |
| Dimensions: | 16.2 x 11.9 x 24.1cm / 6.4 x 4.7 x 9.5 inches | 16 x 24.1 x 12.7cm / 6.3 x 9.5 x 5 inches | 40.5 x 16.3 x 22.6cm / 15.5 x 6.4 x 8.9 inches |
| Weight: | 2kg / 4.4lbs | 3kg / 6.6lbs | 5.4kg / 44.9lbs |
| Battery life (quoted): | 17 hours | 24 hours | 30 hours |
| Connectivity: | Bluetooth 5.3 | Bluetooth 5.0, wi-fi, USB-C | Bluetooth 5.3 |
| Drivers: | 2 x 45mm active mid-high frequency transducers; 1 x 120mm woofer | 2x angled tweeters, 1x midwoofer | 2 x 30W Woofer + 2 x 15W Tweeter |
| Aux-in: | No | Yes (via USB-C Adapter) | No |
| Charger port: | USB-C | USB-C or Sonos charging base | USB-C |
| Microphone: | No | Yes | No |
| Waterproof rating: | IP67 | IP56 | IPX7 |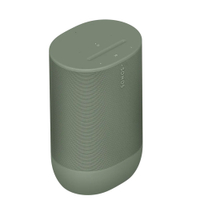 Sonos Move 2
Want a speaker of Epicboom proportions that'll also play nice with your home Wi-Fi and budding multi-room ecosystem? Here it is. Big, portable sound that comes for a big price – although on this, it's not much costlier than the Bluetooth-only Epicboom. See for yourself in our Sonos Move 2 review.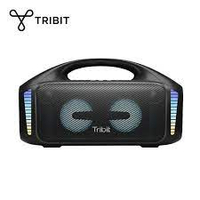 Tribit Stormbox Blast
It sounds so so much better than it looks! Those LEDs are divisive (and you cannot turn them off fully) but it's got big, meaty sound is spades and the battery life betters the UE product by a wide margin. The app is a little sparse compared to the Epicboom's, but it adds extra value to an already affordable proposition. Read all about it in our Tribit Stormbox Blast review.
How I tested the Ultimate Ears Epicboom
Tested for a week after a thorough run-in, listened against the Tribit Stormbox Blast, UE Boom 3 and Ultimate Ears Wonderboom 3
Used in the office; at home; in a friend's garden
Listened to Tidal Masters, Apple Music Lossless tracks and Spotify from an iPhone XR, Sony Xperia 1 IV and a MacBook Pro
As always when testing any hi-fi separate, time, energy, placement and investment is key. I tested the Ultimate Ears Epicboom in one of the larger boardrooms in our offices, my own humble apartment, a dance studio and a friend's garden (I don't have a garden).
To test the omnidirectional sound quality, I danced around the Epicboom in ever-decreasing circles. I did of course max out the volume in the biggest office boardroom – I'm an agent of chaos – and while I stopped short of submerging the speaker in freshwater, I did check that it floats in my bathtub (not to boast, but I do have one of those).
When testing the audio quality across the frequencies, I listened to various playlists spanning everything from pop to thrash metal on Apple Music, Qobuz and Tidal from my iPhone, but also to podcasts and albums on Spotify – plus YouTube tutorials (mostly on how to get a Thames foreshore permit to go mudlarking, if you must know) from my MacBook Pro.
I've been testing audio products for five years now. As a dancer, aerialist and musical theater performer in another life, sound quality has always taken priority for me personally – but price, portability and durability are also very high on the list.
First reviewed: October 2023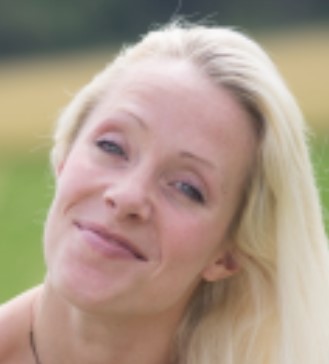 Senior Audio Staff Writer
Becky is a senior staff writer at TechRadar (which she has been assured refers to expertise rather than age) focusing on all things audio. Before joining the team, she spent three years at What Hi-Fi? testing and reviewing everything from wallet-friendly wireless earbuds to huge high-end sound systems. Prior to gaining her MA in Journalism in 2018, Becky freelanced as an arts critic alongside a 22-year career as a professional dancer and aerialist – any love of dance starts with a love of music. Becky has previously contributed to Stuff, FourFourTwo and The Stage. When not writing, she can still be found throwing shapes in a dance studio, these days with varying degrees of success.