The debate over whether The Wire or The Sopranos is TV's GOAT is unlikely to be decided any time soon, but you can make your own mind up, as both are widely available to stream all over the world. In this guide, we explain how to watch The Sopranos online - all six seasons and 86 episodes of the HBO classic. After you're done, you can then watch The Wire online and see where you stand on this issue of international importance.
How to watch The Sopranos online
Air dates: 1999-2007
Total seasons: 6 (86 episodes)
Creators: David Chase
Cast: James Gandolfini, Lorraine Bracco, Edie Falco, Michael Imperioli, Dominic Chianese, Steven Van Zandt, Tony Sirico, Robert Iler, Jamie-Lynn Sigler
Streaming options: Binge (AU) (opens in new tab) | Foxtel Now (AU) (opens in new tab)
Winner of 21 Primetime Emmy Awards and five Golden Globes, The Sopranos revolves around Italian-American gangster Tony Soprano (James Gandolfini) and his two New Jersey-based families - the wife and two kids he has at home, and the one that oversees various criminal enterprises sipping espresso outside a butcher's shop.
What sets The Sopranos apart from other gangster shows is that - while it's got its fair share of shootouts, hits, and rats being whacked - its story is often told through the lens of Tony's sessions with his psychiatrist, Jennifer Melfi (Lorraine Bracco), who he reluctantly turns to for help after suffering panic attacks. Because being a mob boss isn't easy, ya know?
The focus on Tony's therapy, as well the insecurities and emotional difficulties of a number of other main characters, saw The Sopranos highlighting important mental health issues well before they entered the wider public eye. It's not just a brilliant show, it's an important and in many ways groundbreaking one.
The Sopranos comes from premium US network HBO, which means that like so many other great shows from the network, you can stream it on Binge and Foxtel Now. Read on for all the details you need to know.
---

How to watch The Sopranos: stream every season online in Australia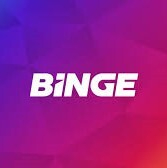 (opens in new tab)
Australian fans of quality entertainment will find themselves spoilt for choice on Binge (opens in new tab), a streaming service from the country's leading pay TV provider, Foxtel.
It's got The Sopranos in its entirely, of course, and is one of the best value ways to watch the show in the world.
Binge is available from just AU$10 a month (one SD stream), with additional packages priced at AU$14 a month (two HD streams) and AU$18 a month (four HD streams) and also offers a FREE 14-day trial (opens in new tab), so you can check out the service for yourself.
Additionally, you can also stream The Sopranos on Foxtel Now, though you'll have to pay a bit extra – the Essentials base pack will set you back AU$25 per month after a 10-day free trial (opens in new tab) period.
In addition to The Sopranos, Binge and Foxtel Now are also the place to watch The Wire, as well as newer global hits like Euphoria, The Undoing and Succession.