One of the biggest questions in tech last year was whether Apple would keep the headphone jack on the iPhone 7 or lose it in favor of Bluetooth and a Lightning cable adapter.
You know how that one ended. Apple decided it was time to say goodbye to the 3.5mm port, and quite a few people were unhappy about it.
Exactly why the tech was dropped hasn't been made clear – the iPhone 7 wasn't any thinner than previous phones – but the decision has had a ripple effect in the smartphone industry.
For example, the HTC 10 Evo and Moto Z don't have a headphone jack and it's certain that other phone makers will soon drop the aging tech too.
The big question, though, is whether Samsung will follow suit. There are plenty of rumors out there, so here's everything we've heard so far about whether the Galaxy S8 will keep its headphone jack.
December 2016 – first word that it's gone
Back in December last year we saw a rumor from trusted Samsung fan blog SamMobile, which cited sources claiming the Galaxy S8 would leave the headphone jack behind.
The sources claimed the Galaxy S8 would still have wired headphones, but instead you'd use them through a USB-C adapter. It'd be the first time Samsung had used a USB-C on the Galaxy S line, but it makes sense that the tech would finally come to its flagship phone range.
Problem is, SamMobile didn't reveal its sources, leaving some doubt as to whether the rumor was true – and SamMobile has reported on other stories since that suggest the Galaxy S8 may in fact keep the legacy tech.
January 2017 – a new case leak
In early January 2016 a case render leaked for the Galaxy S8, which featured a slot ready for a headphone jack at the bottom of the phone.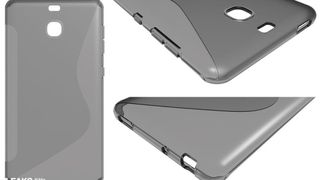 Phone case renders aren't always the most trusted source, but many companies that make them do get briefed on what a new device will look like, so that they're able to supply third-party accessories straight from launch.
January 2017 – another source claims it's there
After the case above leaked, Android Police began speaking to its sources familiar with Samsung, and reported "with a high degree of confidence" that the Galaxy S8 is set to launch with a headphone jack.
Editor David Ruddock said: "This information, I assure you, is not based on phone cases or renders thereof. The source has also proved reliable in the past."
If this source turns out to be correct, the Galaxy S8 may be the first phone to buck the trend of losing the legacy tech.
Later in 2017 – when will the Galaxy S8 launch?
Previous release dates meant we had initially expected the Galaxy S8 and Galaxy S8 Edge to launch at MWC 2017, but new rumors suggest the company may miss its normal launch window.
Instead the company may hold off until April 2017 – if so, we're going to have to wait a little bit longer to find out if Samsung is going to kill or keep the 3.5mm headphone jack.