Max's Dune prequel series is going ahead despite the strikes – but with big changes
'The Sisterhood' seems to have the protection of the Bene Gesserit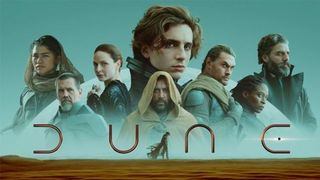 (Image credit: HBO Max)
Hollywood is in the middle of some serious strike problems, with both writers and now actors taking industrial action, which means we should expect a lot of delayed and disrupted movies and TV series. However, one series that apparently has dodged the strike issues is the Dune prequel that's due to hit Max (the streamer formerly known as HBO Max), called Dune: The Sisterhood, which is apparently about to resume production after a pause… but without a lot of its key original creators and actors.
According to Deadline, Dune: The Sisterhood will start production again "any day now", and because it's being filmed in Budapest under contracts with Equity rather than SAG-AFTRA (the US actors' guild), there are no strike requirement for its actors.
But this restart in production comes after some turbulent times for the Dune prequel, which will chart the creation and rise of the Bene Gesserit order, millenia before the events of the movie.
As reported by Deadline, the show has lost writer and co-showrunner Diane Ademu-John, director Johan Renck, and two major actors in the form of Harry Potter's Shirley Henderson and Game of Thrones' Indira Varma.
However, those roles have all been replaced, with The Crown's Olivia Williams and The Witcher's Jodhi May coming in for Henderson and Varma, respectively. Deadline says that these changes were all unrelated to the strikes and the original pause in production, according to its source – Varma, at least, reportedly left due to a schedule conflict.
Analysis: We'll take the good news
In the next few months, we're likely to hear a lot about shows on the best streaming services and big movies being delayed, shortened or even cancelled because they can't go ahead without stars or writers. The actors' guild being on strike is maybe more likely to bring a breakthrough in negotiations than the writers' guild alone has been; you can at least film existing scripts without a writer (perhaps unwisely, but you can do it), while it's harder to make much of anything without actors – so we have to assume the guilds and the big studios will be at an impasse for a while.
At least it's nice to know that one big-name prestigious show is still on the cards for the near future – even if it's had some of its own issues along the way (originally Dune movie director Denis Villeneuve was set to helm the first few episodes, so the series is now onto its third director for these).
Originally, the The Sisterhood was slated for launch in November 2023, but we're now looking at an unspecified 2024 release. Hopefully it'll break its way into the best Max series when it makes it – in the meantime, if you want more trippy sci-fi, we've got some great picks on Netflix.
Get daily insight, inspiration and deals in your inbox
Get the hottest deals available in your inbox plus news, reviews, opinion, analysis and more from the TechRadar team.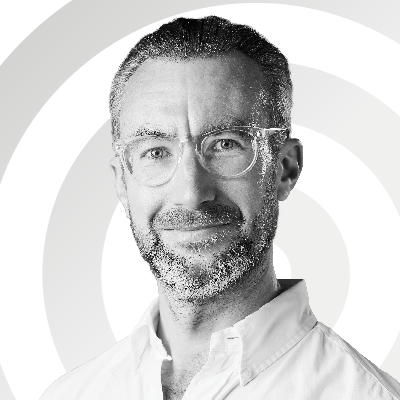 Managing Editor, Entertainment
Matt is TechRadar's Managing Editor for Entertainment, meaning he's in charge of persuading our team of writers and reviewers to watch the latest TV shows and movies on gorgeous TVs and listen to fantastic speakers and headphones. It's a tough task, as you can imagine. Matt has over a decade of experience in tech publishing, and previously ran the TV & audio coverage for our colleagues at T3.com, and before that he edited T3 magazine. During his career, he's also contributed to places as varied as Creative Bloq, PC Gamer, PetsRadar, MacLife, and Edge. TV and movie nerdism is his speciality, and he goes to the cinema three times a week. He's always happy to explain the virtues of Dolby Vision over a drink, but he might need to use props, like he's explaining the offside rule.