Android TV's new Shop tab lets you rent and buy movies, just like the old days
But you can only get movies from a few sources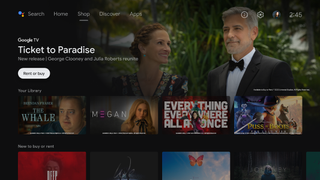 (Image credit: Google)
Google is introducing a brand new Shop tab to its Android TV platform, giving users a more direct way of purchasing or renting movies.
At a glance, it looks similar to the already existing Discover section since they both display content you can watch. However, Discover requires users to dig through multiple menus, whereas with Shop, you can buy a movie right then and there without needing a subscription to anything. There are some restrictions, however. According to an Android TV Help page, people can only get content from four specific sources: Android TV itself, Google TV, Google Play Movies & TV, and YouTube. There isn't any support for third-party services like Netflix.
The company goes to say everything you rent or buy can be accessed through your own personal Library found in the Shop tab. You can then watch the movie on your Android TV, or send it to the Google TV mobile app on either your smartphone or tablet for offline viewing.
Over the coming weeks, the update will be making its way to Android TV devices across the United States. Some online reports claim the Shop tab is releasing to 23 other countries; however a full list couldn't be found. Google also claims select features and content may be excluded in certain regions. We reached out to the tech giant for more information.
This story will be updated at a later time.
Next evolution
Android TV is going through an interesting time as it's seemingly metamorphosing into Google's next major content platform.
Last month, it gained over 800 free channels via a new Live tab. People can watch new channels from major outlets to programming from around the world in over 10 different languages. In the future, the tech giant plans on upgrading the software with the launch of Android TV 14. While we don't know exactly what it'll contain, a recent beta does give a few clues. It appears Android TV will gain a customizable shortcut feature that can be linked to a specific app or HDMI port on a display. Selecting the shortcut activates the app or device connected to said port.
It's also worth pointing out Google has been removing its Play Movies & TV platform from various platforms. The company killed off the official app on various third-party TVs back in 2021 and even removed it from Google TV last year. In our opinion, we think Google is actually making room for Android TV as it prepares to kill off Play Movies, although we can't say for sure at this moment.
While we have you, be sure to check out TechRadar's list of the top smart TVs from LG, Samsung, Sony, and more for 2023.
Sign up for Black Friday email alerts!
Get the hottest deals available in your inbox plus news, reviews, opinion, analysis and more from the TechRadar team.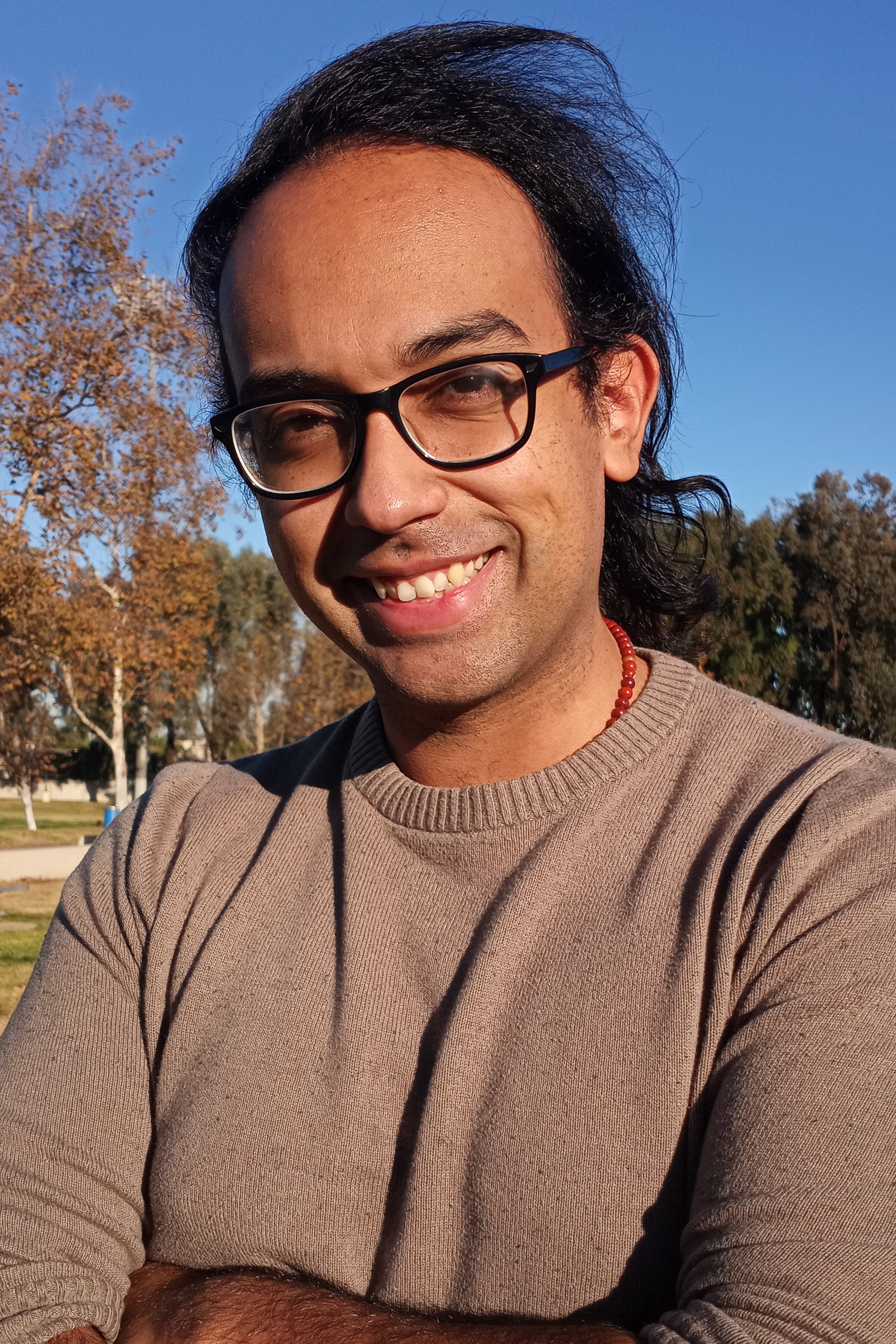 Cesar Cadenas has been writing about the tech industry for several years now specializing in consumer electronics, entertainment devices, Windows, and the gaming industry. But he's also passionate about smartphones, GPUs, and cybersecurity.