13 great horror movies new on Netflix, Hulu and more to stream in October 2023
It's the most horrorful time of the year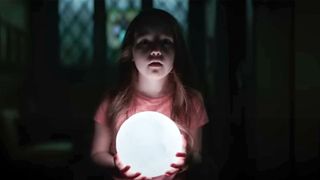 (Image credit: 20th Century Studios)
While there's no official start to the spooky season, once October rolls around, all of the tell-tale signs appear. Pumpkin spice is suddenly everywhere and social media is flooded with horror-themed watchlists. Yes, it's every horror fan's favorite time of year.
This is when the best streaming services ramp up their genre output by offering a roster of classic library titles along with a raft of brand new movies to keep sleep at bay. This year is no different; we're spoiled for choice when it comes to what to watch.
Netflix has an international slasher, Hulu and Disney Plus are killing it with a few recent cinema releases now hitting their home platform, Prime Video's got a throwback slasher, and Shudder? Well, it's the horror fan's streamer, after all. Prepare for some straight-to-streaming flicks that have scooped up plenty of festival acclaim. Whatever you're in the mood for this Halloween season, there's plenty here to claw your way through…
The Empty Man
When: October 1 (US)
Where to stream it: Hulu (US), Disney Plus (AUS, UK)
The Empty Man dropped in 2020 as a delightful surprise. A big-budget studio horror this weird? Everything surrounding David Prior's directorial debut feels out of the ordinary. In spite of low scores from test audiences, when it finally reached genre fans, they lapped up its strangeness. What appears on the surface to be a simple urban legend yarn turns into something much more extravagant. James Badge Dale leads the flick as a cop investigating a missing girl but eventually discovers, well, you'll have to find out for yourself. Luxuriating in its 137-minute runtime, The Empty Man is a beautiful oddity that warrants repeat viewings.
Doctor Sleep
When: October 1 (US)
Where to stream it: Hulu (US), Binge (AUS), Disney Plus (UK)
Mike Flanagan's Doctor Sleep from 2019 does triple duty as a sequel to both Stanley Kubrick's The Shining, and to Stephen King's original tome, and an adaptation of the author's follow-up novel. Carrying the weight of so many existing, beloved works might hamper a less experienced filmmaker, but Flanagan's love of the story and handle on craft beautifully melds these somewhat disparate tales. The film follows Danny Torrance, all grown up and looking like Ewan McGregor, as he and a young girl named Abra fend off a traveling troupe of energy vampires called the True Knot. Led by Rebecca Ferguson's sumptuous villain Rose the Hat, their brand of terror is truly one of King's most devious inventions. Flanagan never shies away from the brutality of their evil.
Appendage
When: October 2 (US), October 18 (AUS, UK)
Where to stream it: Hulu (US), Disney Plus (AUS, UK)
One of Hulu's original films under its seasonal "Huluween" banner looks poised to be a fun, Friday night watch. Directed by Anna Zlokovic, who adapts her own six-minute short, this 2023 horror comedy stars Little Women's Hadley Robinson as Hannah, a young fashion designer who presents as calm and collected but whose inner anxieties begin to manifest in physical form. While she grapples with sickness she has to contend with a sentient growth on her body – the titular appendage – that seems content to fuel her anxieties. Also starring Schitt's Creek star Emily Hampshire, Appendage is one worth adding to your spooky watchlist.
The Boogeyman
When: October 5 (AUS, US), October 11 (UK)
Where to stream it: Hulu (US), Disney Plus (AUS, UK)
Following in the wake of their success with A Quiet Place (and the lesser-seen but highly recommended Haunt), writers Scott Beck and Bryan Woods grapple with the master of horror for this adaptation. The duo reworked a short story from Stephen King's Night Shift collection, and transformed it into a full-length feature for Host director Rob Savage to bring to life. The story follows sisters Sadie (Sophie Thatcher) and Sawyer (Vivien Lyra Blair) who are reeling over the loss of their mother while trying to connect with their therapist father, Will (Chris Messina). Yellowjackets fans will recognise Thatcher and her performance and Blair's carry the movie, as the pair become stalked by an otherworldly being. While it varies drastically from the original tale, this 2023 movie has plenty to say about trauma without feeling tired.
Pet Sematary Bloodlines
When: October 6
Where to stream it: Paramount Plus (AUS, UK, US)
Speaking of King, this month also heralds a return to another of his worlds. Bloodlines takes place decades before the events of Pet Sematary and revolves around a younger version of Jud Crandall – the gruff old man who dispenses advice in the first film. Kicking off in the summer of 1969, the movie follows Jud (Jackson White) as he tries to leave Ludlow, Maine, but struggles when he uncovers the truth about the burial ground. David Duchovny and Pam Grier lend this 2023 straight-to-video tale some heft, which also marks the directorial debut of screenwriter Lindsay Beer. Expect some ghastly zombies in both animal and human form!
Totally Killer
When: October 6
Where to stream it: Amazon Prime (AUS, UK, US)
Back to the Future gets name-dropped early on in this trailer, hinting at the level of self-awareness we should all prepare ourselves for. Based on everything in the trailer for this Amazon Prime Original, Totally Killer looks to be a nostalgic slasher in the vein of The Final Girls. Sabrina's Kiernan Shipka leads the 2023 movie as a high schooler who travels back in time and teams up with her teenage mom in order to stop a serial killer. If you dig the likes of Happy Death Day and Freaky, both of which also hail from Blumhouse, add this to your watchlist.
V/H/S/85
When: October 6
Where to stream it: Shudder (AUS, UK, US)
The V/H/S franchise continues on from last year's V/H/S/99 with this new mash of found-footage vignettes each helmed by a different filmmaker. This anthology series remains a must-see horror event and 2023's V/H/S/85 has already garnered a slew of positive early word. Its roster of directors includes Scott Derrickson (The Black Phone), David Bruckner (The Night House), Gigi Saul Guerrero (Bingo Hell). This instalment explores the seedy side of the 1980s, with burgeoning tech acting as the vessel for most of the tales. Expect a high level of grot and grue along with some genuinely frightening moments.
The Conference
When: October 13th
Where to stream it: Netflix (UK, US, AUS)
Anyone for some brutal office politics? This 2023 Swedish slasher comedy follows in the footsteps of 2006's Severance – a team-building exercise goes horribly wrong when a group of workers find themselves targeted by a masked killer. Not only that, the inner dynamics of the work team fall under scrutiny as accusations are tossed around, revealing layers of corruption. The flick hails from director Patrick Eklund who adapts the 2021 book by prolific Swedish horror novelist Mats Strandberg. Judging by the mood of the trailer, scored by jaunty, playful strings as each worker confronts the killer, The Conference looks to be a delightful Halloween surprise.
Cobweb
When: October 20th
Where to stream it: Hulu (US) UK (Amazon Video) AU (Stan)
A young child hears a tapping in his bedroom walls. His parents insist it's his overactive imagination. Ah, that old chestnut. Except, not quite. 2023's Cobweb might appear to be another run-of-the-mill spooky-kid horror flick, but it carries a few more creepy cards up its sleeve. Lizzy Caplan and Anthony Starr headline as the parents of young Peter, who it turns out is on the cusp of discovering something far more sinister. The directorial debut of Samuel Bodin suffered a little at time of release – it hit theaters on Barbenheimer weekend – but it's got potential to find its audience on streaming.
Five Nights at Freddy's
When: October 27th (US)
Where to stream it: Peacock (UK, US)
A long time coming. Five Nights at Freddy's began life as a video game franchise before making the leap to the big screen. In the time it's taken to work through its various development woes we've seen the likes of director Chris Columbus come and go along with a quasi-imitator in the form of Willy's Wonderland. But it's this 2023 adaptation that's got fans excited. And quite rightly so. Josh Hutcherson of The Hunger Games fame snags the juicy lead as a security guard at a once-popular family hangout who soon discovers the animatronic mascots come alive at night. It's a killer premise that promises scares galore. The supporting cast also boasts Scream and Scooby Doo alum Matthew Lillard.
When Evil Lurks
When: October 27th
Where to stream it: Shudder
If director Demián Rugna's Terrified is any indication, his newest outing will be one of the most talked-about horror movies of 2023. Where his previous film explored a neighborhood's collective paranormal experiences, When Evil Lurks broadens the scope to a whole village that comes under the threat. The logline describes the film as following two brothers who discover a possessed man who they decide to murder to stave off the evil inside of him, but actually have the opposite effect. Following its worldwide debut at Fantastic Fest, reviews suggest this is hard-hitting, traumatic, brutal and an absolute must-see.
Hell House LLC Origins: The Carmichael Manor
When: October 30th
Where to stream it: Shudder
Hell House LLC popped up out of nowhere and terrified the, ahem, hell out of audiences. Its simple premise tells of a group of friends who purchase an abandoned hotel and turn it into a Halloween haunted house. Everything of course goes wrong as it is revealed the abode is genuinely haunted. It's a truly hair-raising found footage flick that prompted several sequels, and now we have a fresh tale in the universe. According to creator Stephen Cognetti this origin story takes place in the present day and revolves around a group of internet sleuths who journey to the titular manor to investigate a series of unsolved murders. Who reckons the Carmichael homestead is haunted? Find out when Hell House LLC Origins: The Carmichael Manor drops later this month.
You might also like
Get daily insight, inspiration and deals in your inbox
Get the hottest deals available in your inbox plus news, reviews, opinion, analysis and more from the TechRadar team.
Gem Seddon is a Seattle-based freelance entertainment writer with bylines at Vulture, Digital Spy, TechRadar, GamesRadar+, Total Film, What to Watch, and Certified Forgotten. Librarian by day, scribbler by night, Gem loves 90-minute movies, time travel romance, single-camera comedy shows, all things queer, all things horror, and queer horror. Alien and Scream are tied as her all-time favourite movie. She won't stop raving about Better Things.