An increasing amount of people are using their Android smartphones and tablets in place of, or at least as a capable supplement to, their laptops or desktop PCs. As the Android platform continues to receive several desktop-grade applications and functionality, it's easy to see why.
One of the cooler, more understated functions packed into Android devices is the ability to take a screenshot of its display. The process, while simple, isn't the same across every Android smartphone or tablet. For instance, the button combination on an HTC One M9 differs slightly from taking a screenshot of the screen of a Samsung Galaxy S6. Regardless of which Android phone you have, we'll break down all the different ways you can capture a screenshot.
How to screenshot on Android phones and tablets
When you have the content you'd like to capture within the frame of the display, press and hold the Power button first and then press the volume down button. Make sure not to release your finger from the Power button before you push the volume down button, or else your screen might shut off. If you've done this correctly, you'll see a brief flash indicating that the photo has been saved to your photo gallery. The HTC One that I'm using shows the saved photo in a miniature frame to indicate a successful screen capture. Your phone or tablet could do something totally different.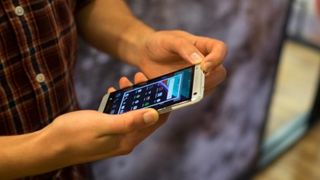 This button combination might not work for every phone out there, so don't fret if nothing is happening at this point.
Some phones or tablets require a slightly different combination of button presses to trigger a screen capture. If the above steps didn't work, try holding down the Power button first and then tap the home button on the screen. Whether the home button on your device is capacitive, meaning touch sensitive, or a physical button, this will work like a charm. This shortcut even works on Android devices that can snap photos with the Power + volume down button combo.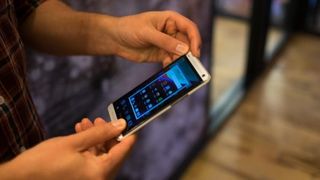 This function is perfect if you want to take a screen capture of Snapchat, or if you want to show your friends the high score you achieved in a game. For all matters serious or just for fun, commit these shortcuts to memory.