Why you can trust TechRadar We spend hours testing every product or service we review, so you can be sure you're buying the best. Find out more about how we test.
The Kindle has cemented its position as the go-to basic ereader to buy. If you're after a cheap but capable device you're likely to look at the Kindle before any other brand, and this version reminds us why.
While it may not feel 'premium', the 2016 Kindle certainly looks better than previous models, and with a store that contains pretty much everything you could ever want to read, and simple and reliable operation, it's simply one of the best ereading experiences available.
And the clincher is its price – the Kindle has consistently been one of the cheapest ereader devices on the market, with lesser products from competitors costing more.
The minor processor upgrade and slimmed-down design may not be reason enough to upgrade if you already have the Kindle 2014, but you'll certainly want to consider it if you're using an older device, or want to try an ereader for the very first time.
Who's this for?
The Kindle is for anyone who wants to get their first experience or reading ebooks, or who wants a new ereader without spending too much money.
If you have the 2014 Kindle we wouldn't recommend upgrading, but if you have an older Kindle then this new model both looks better, and will perform better, than the device you're currently using.
Should you buy it?
If you're upgrading, or looking for dip your toes into the world of ebooks without spending too much money, yes. There are other ebook readers out there that you may find comfier in the hand, but this is the one to go for if price is your main consideration.
First reviewed August 2016
Maybe the Amazon Kindle isn't for you – if so, here are a couple of alternatives to consider…
New Amazon Kindle
The latest version of the Amazon Kindle comes with a backlight built-in, which is a first for the budget ereader in the retailer's range. If you want to read in the dark, this is a great reason to opt for the newer version.
There aren't many other upgrades to get excited about here though, so if you don't think you'll need a light in your Kindle and you can still find the 2016 version for a suitable price you may want to stick with that.
Amazon Kindle Paperwhite (2018)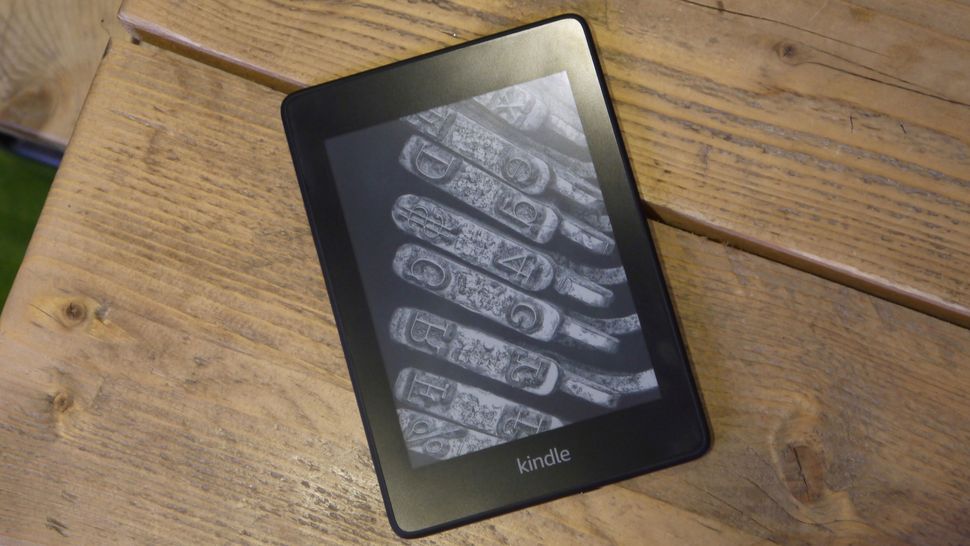 The Kindle Paperwhite is going to cost you more than the entry-level Kindle, but it does offer up some extra functionality and has been upgraded more recently.
The screen is the main difference. There's a backlight for easy reading in the dark, and you get a higher-resolution display – 300ppi, rather than the 167ppi of the basic model.
The new model is also water-resistant and comes with up to 32GB of storage compared to just 4GB on the basic Kindle. That extra space might not matter much for storing ebooks but could make all the difference with audiobooks.
Apart from that, and a few design tweaks, the Kindle Paperwhite isn't massively different, so unless you're a devoted bed-reader it may not be worth the extra cash.
Kobo Clara HD
At £109.99 / $129.99 / AU$179.95 the Kobo Clara HD is also substantially more expensive than the basic Amazon Kindle, but it still massively undercuts the likes of the Kobo Forma.
Highlights include a 6-inch screen with a Kindle Paperwhite-matching 300 pixels per inch, a light, and a reasonable amount of storage, with 8GB built in. Of course, as well as the higher price you'll also have to put up with the Kobo store, which isn't quite a match for Amazon's.
Image Credit: TechRadar
James is Managing Editor for Android Police. Previously, he was Senior Phones Editor for TechRadar, and he has covered smartphones and the mobile space for the best part of a decade bringing you news on all the big announcements from top manufacturers making mobile phones and other portable gadgets. James is often testing out and reviewing the latest and greatest mobile phones, smartwatches, tablets, virtual reality headsets, fitness trackers and more. He once fell over.