Why you can trust TechRadar We spend hours testing every product or service we review, so you can be sure you're buying the best. Find out more about how we test.
The Gigabyte and Aorus brands are not strangers to performance gaming laptops, so we had high expectations for this device. However, trying to shrink the most powerful components available into a gaming laptop as space-constrained as the Aero 15 has clearly been too big a challenge, since the top-of-the-line Intel Core i9 Aero 15 Y9 under-performed pretty spectacularly when it came to CPU-based tasks.
Benchmarks
Here is how the Gigabyte Aero 15 Y9 (Core i9, RTX 2080, 32GB) and X9 (Core i7, RTX 2070, 16GB) fared in our suite of benchmark tests:
3DMark Sky Diver: (Y9) 32,279 - (X9) 28,939; Fire Strike: (Y9) 16,667 - (X9) 15,232; Time Spy: (Y9) 7,208 - (X9) 6273
Cinebench CPU: (Y9) 1,014 - (X9) 1,058; Graphics: (Y9) 105 fps - (X9) 101 fps
Geekbench 4 Single-Core: (Y9) 5085 - (X9) 4993; Multi-Core: (Y9) 22,385 - (X9) 20,985
PCMark 8 Home: (Y9) 3,517 - (X9) 3,324
PCMark 8 Battery Life: (Y9) 2 hours and 24 minutes - (X9) 2 hours 50 minutes
Battery Life (TechRadar movie test): (Y9) 3 hours and 31 minutes - (X9) 4 hours and 57 minutes
Middle Earth: Shadow of War: (Y9) 120 fps; (1080p, Low); 82 fps (1080p, Ultra) - (X9) 114 fps; (1080p, Low); 82 fps (1080p, Ultra)
Total War: Warhammer II: (Y9) 158 fps; (1080p, Low): 75 fps (1080p, Ultra) - (X9) 149 fps; (1080p, Low): 69 fps (1080p, Ultra)
It costs an additional $600 (£600) to upgrade the Aero 15-X9 to a Core i9 CPU, but this only nets a maximum 7% performance boost over the i7 model on every CPU benchmark we ran — with some results even showing the i7 ahead by 4%.
This is a pretty clear indication that the Aero 15 doesn't have the cooling infrastructure to utilize anything more than the Core i7-8750H, so we'd recommend not throwing money away by getting the Core i9 model.
We're also on the fence at this early stage about the additional GPU grunt in the Gigabyte Y9. In the most demanding 3DMark graphics benchmarks, we saw an increase of between 12.6% and 15.6% on the i9 unit, but when it came to real world gaming we found the benefit to be considerably less.
So, while Total War: Warhammer II saw an 8% frame-rate improvement, with The Division, Far Cry Primal, Ghost Recon Wildlands, and Middle Earth: Shadow of War, the frame-rates on the X9 (using an RTX 2070) were, at most, 5% behind the Aero 15 Y9's performance using an RTX 2080.
There is always some time before existing games are running their best on new hardware, so there's still the potential for performance to improve.

We also put these units through a Metro: Exodus benchmark in order to see if the performance gap was any bigger on games when using ray tracing. The Aero 15-Y9 is able to achieve a 10% performance bump over the Aero 15-X9 with ray tracing and DLSS settings on using Ultra 1080p settings.
This means that, while you might not see a bump in performance over last year's cards in older games, you will get some performance benefits when playing games using ray tracing.
For the uninitiated, Nvidia's new RTX graphics processors are capable of a new type of real-time light rendering, called ray tracing, which drastically changes how shadows, reflections, refraction and light diffusion are created and displayed in game environments.
This effect is only available on a handful of current titles and the difference is subtle in most circumstances, however this lighting protocol is already widely used to create more authentic looking cut-scene shots and it won't be long before RTX capabilities are a must have feature for high fidelity gaming.
At the moment, real-time ray tracing is really just on the cusp of being possible for the most powerful graphics cards using 'Ultra' settings at anything above Full HD resolutions, so Nvidia has also introduced Deep Learning Supersampling, or DLSS, to help reduce the GPU load.
DLSS is machine learning software that functions by converting high resolution game screenshots to lower resolution (say, 1080p) in order to build efficient algorithms that can then reverse engineer 4K content from lower resolution footage.
This AI upscaling frees up a lot of spare GPU space to help offset the additional demands of ray tracing, but the machine learning algorithms still have a lot of optimization to do before this trick looks good enough to counterbalance the fidelity loss.
Battery life
Considering the last Aero we tested had a Core i7 CPU and an Nvidia GTX 1060 GPU, 1080p screen and the same size battery, we were expecting its runtime to take a hit. That said, we weren't expecting the 2019 Aero 15 to drop between a half and a third of its predecessor's 7 hours and 8 minute 1080p movie playback battery life — even if the updated test units had 4K screens.
The 1080p display variations won't be anywhere near as bad (we only tested the 4K models), but the UHD Y9 and X9 Aero 15 models netted only 3:31 and 4:57 hours in 1080p movie playback using the native 4K resolution at 50% brightness. Three and a half hours is approaching the dark ages of gaming laptop battery life.
Software and features
We're usually a little underwhelmed by laptop manufacturers' system management software, since they are generally either overly complex or far too limited. The latest control center has managed to find an ideal midpoint, offering a comprehensive system dashboard, a customizable app shortcuts tab, a solid device manager and full featured fan controls.
Our favorite element, however, is a full system driver catalogue that'll tell you the latest official drivers for every device and processor within your laptop, with clickable downloads for any available updates.
Otherwise, the most noteworthy feature found within the Aero 15 is the introduction of Microsoft's Azure AI power management system, managed remotely by its Azure cloud servers. Many gamers will know how to optimize their PC's performance by tweaking clock speeds or just toggling between performance and balanced power modes, but Gigabyte is hoping to squeeze a little more out of this process with the help of cloud computing.
In theory, the Azure AI system should learn how much power each component requires for particular tasks and will, over time, deliver the ideal amount to each processor. Eventually, the system should learn to use power more efficiently, allowing it to extend battery life and, surprisingly, boost performance.
We were able to get a 15% frame rate increase in Middle Earth: Shadow of War while using the cloud-based AI optimization, despite only seeing an increase of a few percent in more straightforward processor benchmarks. The AI power management system seems to show the biggest improvements in complicated processes, like games, that use lots of different systems simultaneously. It still feels a little like magic right now, as there aren't many details on it, but you can't argue with the benchmark results.
Final verdict
The Aero 15 X9 is one of the first RTX units we've tested and it sets an extremely high benchmark for other manufacturers to try and beat this year. Unfortunately Gigabyte has overextended itself by trying to accommodate RTX graphics cards and an Intel Core i9 CPU, since the Aero 15 just doesn't have the cooling capacity to really utilize both.
It's unusual for two models to have such differing results, but these two devices really are night and day when it comes to performance and value for money. It's debatable whether it's worth jumping to a gaming laptop with a 20 series Nvidia GPU right now, but if you're keen on ray tracing then the Core i7 Aero 15 laptops are a solid choice.
Images Credit: TechRadar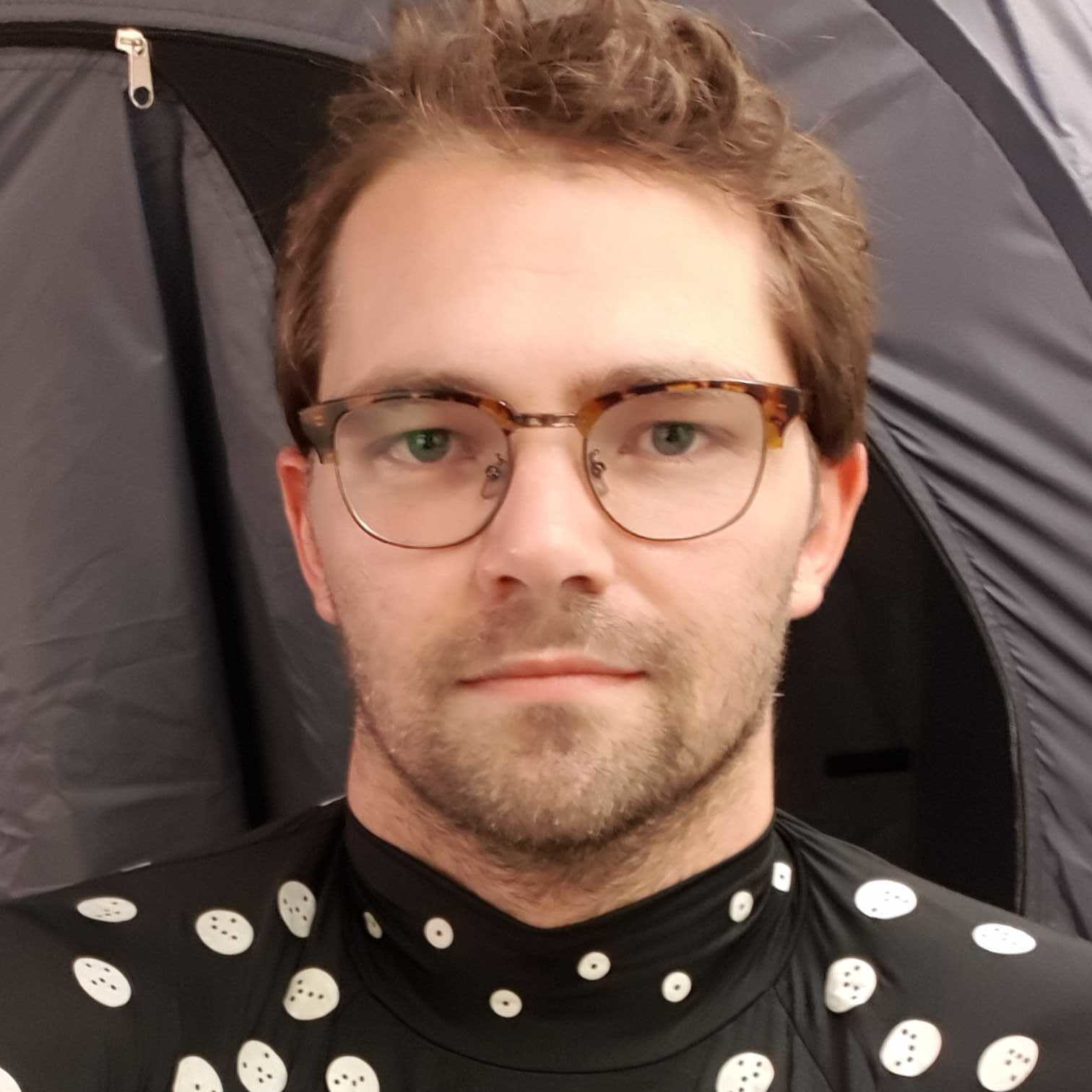 Joel has been the in-house benchmark monkey for the Australian TechRadar team and Australia's two biggest tech magazines (APC and TechLife) since 2014.