The Acer Swift Edge is a fierce answer to Apple's latest M2 MacBook Air models, an ultra-thin and ultra-lightweight laptop equipped with super-speedy components and a gorgeous display. The understated design and variety of physical ports make this a powerful productivity machine, held back only by a keyboard that really ought to be bigger.
Pros
+

Incredible display

+

Solid all-rounder performance

+

Super thin and light

+

Good selection of ports
Cons
-

Keyboard is annoyingly cramped

-

Battery life is just okay

-

Speakers should be better at this price
Why you can trust TechRadar We spend hours testing every product or service we review, so you can be sure you're buying the best. Find out more about how we test.
Acer Swift Edge: Two-minute review
Oh boy, this one's exciting. The Acer Swift Edge is a laptop we've been waiting to review for a while now. It's not actually that often that a laptop manufacturer releases an entirely new product; we're frequently found comparing new models to their predecessors, be it the latest Dell Inspiron laptop or one of Lenovo's new IdeaPads.
But lo and behold the: Swift Edge, a new move for Acer's long-running line of Swift laptops. What makes the Edge different? Well, it sets a new bar for Acer's premium products, and whatever anyone says, it's very clearly designed to be a competitor to the Apple MacBook line.
Sure, Acer hasn't claimed this directly in any of its promotional material for the new laptop, but come on - the new chassis is ultra-thin, made of a reinforced aluminum alloy that allows the casing to be lighter than previous Swift laptops without sacrificing durability. From there, we've got a glorious 16-inch 4K OLED display and a powerful new AMD Ryzen CPU powering it. We know from some behind-closed-doors conversations with Acer that at one point during development, the team's placeholder name for the Edge was the 'Swift Air'. Sound familiar?
Much like Apple's now-omnipresent MacBooks, the Swift Edge isn't aimed at one particular group of potential customers. On its website, Acer touts it as 'designed for productivity, creativity, and security', a deliberately broad statement that highlights the flexibility of the Edge; its super-sleek design makes it as portable as a laptop this size gets, and it's got something to please just about every type of user.
Want to edit photos or create digital art? The stunning color reproduction and contrast of the OLED screen have got you covered. Need number-crunching power for multitasking? It's got 16GB of RAM and a high-speed processor for you. Got video meetings you need to attend on the go? A 1080p webcam and AI-assisted background noise reduction for the microphone will sort you out.
Most ultrabooks are smaller than the Swift Edge; the 16-inch display mounted atop this slender laptop is immediately reminiscent of the 16-inch MacBook Pro. In fact, only one of the laptops featured in our best ultrabooks ranking has a bigger screen – most cap out at 15.6 inches.
In our time with the Acer Swift Edge, we really grew to love it despite a few minor foibles. Even considering the missteps Acer has made here (including a just-average battery life and an odd choice of keyboard layout), this is an exceptionally strong showing for a new breed of Swift laptop, and we can't wait to see how Acer improves on it next time around.
Acer Swift Edge: Price and availability
Version tested priced at $1,499 (£1,399, about AU$2,175)
Currently only one version available
Regional availability may be limited outside the US and UK
Acer Swift Edge Key Specs
Here is the Acer Swift Edge configuration sent to TechRadar for review:
CPU: AMD Ryzen 6800U
Graphics: AMD Radeon Graphics
RAM: 32GB LPDDR5
Screen: 16-inch 3840x2400, 16:10, 60Hz, OLED
Storage: 1TB PCIe SSD
Ports: 2x USB-C 4, 2x USB-A 3.2 Gen 1, 1x HDMI 2.1, combi audio jack
Connectivity: Wi-Fi 6E, Bluetooth 5.2
Camera: 1080p IR webcam
Weight: 1.17 kg
Size: 1.4 x 35.7 x 24.2 cm
While the Acer Swift Edge's asking price of $1,499 (£1,399, about AU$2,175) isn't cheap, it's not ridiculous compared to similar premium ultrabooks on the market right now. The 16-inch MacBook Pro starts far beyond it at $2,499 - even the 2020 M1 model of the MacBook Air still costs $999 to buy new from Apple. Our current favorite ultrabook, the Dell XPS 15, costs a very similar $1,449 for the basic model.
Now, we're not going to give Acer a massive round of applause here, because while the Swift Edge is certainly decent value for money, it's still a very expensive product that will be out of reach for a lot of consumers.
We can't deny that you do get quite a bit for your money here, though, from the sleek chassis to the incredible screen and a good selection of physical ports. We also strongly approve of Acer only making one single model of the Swift Edge (at least, for the initial release). There aren't dozens of barely-distinguishable variants to be found here: Acer has taken a leaf out of the Apple playbook and kept things as simple as possible. What you see is what you get. Checking out the latest Acer promo codes could help keep costs down too.
Acer Swift Edge: Design
Sleek but durable chassis
Large, responsive trackpad
Keyboard is too small
When we first saw this laptop at an Acer press briefing, we were instantly intrigued. A 16-inch laptop that weighs less than that 13.3-inch MacBook Air? Yes, the Swift Edge is almost absurdly lightweight, to the point where we found ourselves reflexively using too much force to pick it up at first. It's almost unsettling quite how light it feels in the hand.
Despite the thin-and-light design, though, the metal chassis is impressively durable and doesn't pick up fingerprints as badly as we'd feared it would. Our review unit came in a shiny black finish, but there's also a very appealing pearlescent white version available - the only variation you'll find among Swift Edge models. Both look great, with an unassuming Acer logo embossed in silver on the lid.
Crack open that lid, and the flawless facade starts to crack a little. For starters, the hinge doesn't feel especially robust, with a bit too much wobble for our liking. But it's the keyboard that really irked us; it's too damn small! Considering the 16-inch screen, there's plenty of prime real estate on the lower half of the Swift Edge, but Acer has crammed in a keyboard with no Numpad despite more than an inch of space going unused on either side.
Some laptops use this space for speaker grilles, but on the Edge the grille is situated above the keyboard instead. So why, Acer, are my left-Shift and Ctrl keys so darn tiny? It's all the more baffling when you consider that the right-Shift and Enter keys are basically normal size. Using the laptop for work, it took us several hours of adjustment before we felt we could type normally. There's also a little too much flex in the center of the keyboard, but this was only noticeable on very firm keypresses.
Fortunately, the trackpad doesn't have the same issues as the keyboard. We've got a nice wide rectangle here that offers excellent responsiveness with a pleasingly tactile click. The glassy material lets your finger glide effortlessly across its surface and features the same antimicrobial coating featured in other premium Acer laptops.
Acer Swift Edge: Features
Gorgeous 4K OLED display
Plenty of ports (but no Thunderbolt 4)
Webcam and mic are great but speakers aren't too impressive
Damn, that screen is just beautiful. Very few laptops have the visual chops to go toe-to-toe with the Acer Swift Edge in this particular department: this OLED panel packs a 4K resolution (technically just above 4K thanks to the 16:10 productivity-focused aspect ratio), 100% DCI-P3 color gamut, full HDR support, and a 1,000,000:1 contrast ratio, plus the TÜV Rheinland Eyesafe Display Certification - meaning it's been carefully calibrated to minimize eye strain while still preserving its gorgeous color density.
If everything we just said went straight over your head, just know this: this display is one of the best we've seen in a laptop, and quite possibly the best we've ever seen in a laptop this lightweight. Colors pop with incredible vividness while blacks are deep and sharp, and the overall brightness is excellent for use in any environment.
Beyond the screen, we've got a solid selection of ports for such a thin laptop; two USB-Cs and two USB-As mean you can easily connect devices or external drives, while an HDMI video out lets you hook the Swift Edge up to a second display with ease. There's no Thunderbolt 4 support here, which is a bit of a bummer, but most users won't notice its absence.
In terms of non-physical connectivity, we've got speedy 6GHz WiFi 6E and the latest Bluetooth 5.2 - both staples of any premium ultrabook these days, so it's good to see that Acer hasn't skimped here. There's also a fingerprint sensor for better security when logging in.
For anyone looking to use this laptop for Zoom calls, there's an FHD webcam that provides crisp video recording with an integrated IR scanner for facial recognition logins via Windows Hello. The microphone also employs Acer's 'PurifiedVoice' technology to scrub background noise from your audio input with the help of AI deep learning. Unfortunately, the speakers don't quite live up to the rest of the package here – they're not terrible, but we felt the audio clarity at maximum volume wasn't very impressive. They're fine for watching TV or YouTube videos, just don't expect a high-end musical treat.
Acer Swift Edge: Performance
Outclassed - but only marginally - by new Intel and Apple laptops
General performance is very good
Fans do get a bit loud at times
Benchmarks
Here is how the Acer Swift Edge performed in our suite of benchmark tests:
3DMark Night Raid: 21,671; Fire Strike: 5,626; Time Spy: 2,233
Cinebench R20 multi-core: 4,052
GeekBench 5: 1,504 (single-core); 7,743 (multi-core)
PCMark 10 (Modern Office): 6,498
PCMark 10 (Battery life test): 8 hours and 43 minutes
TechRadar Battery Life Test: 9 hours and 39 minutes
Total War: Warhammer III (1200p, Ultra): 19 fps; (1200p, Low): 33 fps
Cyberpunk 2077 (1200p, Ultra): 18 fps; (1200p, Low): 34 fps
Dirt 5 (1200p, Ultra): 20 fps; (1200p, Low): 40 fps
We'd love to say that the Acer Swift Edge blew us away with its performance, but the AMD Ryzen 6800U at the core of this laptop doesn't quite measure up to the latest laptop offerings from Intel and Apple.
That's not to say it's bad, by any means: for day-to-day work, the Edge felt quick and responsive to use, whether we were watching videos or replying to emails. The 1TB drive is speedy as heck, so transferring large files was a cinch and I never felt held back by any one component here.
In both single- and multi-core synthetic workloads, the Swift Edge underperformed very slightly when compared to the likes of Apple's M2 chip or Intel's 12th-gen Core i7 processors. It's not dreadful – at this price point, we'd actually consider the performance very reasonable – but bear that in mind if you're gunning for high performance.
The integrated Radeon graphics found on the Ryzen 6800U do their job well enough but don't expect to be doing any heavy-duty video editing work here - if you need powerful graphical performance, you'll need to opt for something with a dedicated video card (or a MacBook, with the M1 and M2 chips' impressive integrated graphics cores.
Still, we were relatively impressed with how the Radeon graphics performed in games, with most modern titles playable at 30+fps provided you dropped the resolution down to FHD (well, technically 1200p due to that display aspect ratio) and lowered the graphical settings. It's not going to give any bonafide gaming laptops a run for their money, but for a bit of casual gaming, the Swift Edge can manage just fine - a testament to AMD's continued insistence that it's the brand of choice for gamers.
Our only major criticism here is that the Edge's fans are a tad noisy. They don't run constantly, but the super-slim chassis means that there's limited space for thermal solutions inside the casing, so the fans do kick in during more demanding tasks and have a distinctly perceptible whine - something you can avoid entirely with the fanless MacBook Air.
Acer Swift Edge: Battery life
Can't quite crack the 10-hour mark
Bright screen is a drain on the battery
Included charger is pleasingly compact
The battery life of the Acer Swift Edge is… well, it's fine. It's not amazing – plenty of lightweight notebooks like this have managed to make it past 10 hours of continuous use in our tests, after all – but it's not exactly terrible either. It'll last long enough for you to get a day's work done, provided you don't have that OLED display cranked up to maximum brightness.
We'd like to take a moment here to focus on something related to the battery: the charger. As per new EU legislation, devices in Europe will be required to adopt USB-C as a universal connection standard starting in 2024, with some other countries (like India) following suit. Naturally, international tech manufacturers won't be making unique non-USB-C models of their products for regions outside the EU, so Acer has made a head start on the new regulations by making USB-C the charging standard for the Swift Edge.
That means no weird proprietary charging port, and a nice compact USB-C charger with no clunky adapter brick, which will also be able to charge other devices – like a phone, a Nintendo Switch, or basically anything that uses a USB-C port for charging. We're sure to see more of this in the future, but it doesn't make it any less great to see right now!
Should you buy an Acer Swift Edge?
Buy it if...
You want a super-light laptop
At 1.17kg, the Acer Swift Edge is phenomenally lightweight considering its 16-inch display. If you don't want to be weighed down by your laptop bag, this is an excellent choice of laptop.
You need a good display
The screen on this bad boy is nothing short of fantastic, with vivid color reproduction and excellent sharpness thanks to the OLED panel. The lack of a dedicated GPU means it's not a good fit for high-end video editing, but it'll be great for digital art.
You love MacBooks, but not macOS
The MacBook Air and MacBook Pro are gorgeous devices, but macOS is a far more divisive topic. If you're a Windows lover who doesn't want to step outside of your comfort zone (and why should you?), the Swift Edge is the way to go.
Don't buy it if...
You want an affordable laptop
We absolutely love the Swift Edge and maintain that it's actually good value for money, but this is undeniably a premium product. If you're on a tight budget, there are far cheaper options out there.
You need something small
It's incredibly thin, but the Swift Edge's 16-inch screen means that it's ultimately quite large and may require a bigger laptop bag as a result. If you're after something super-compact, consider a 13- or 14-inch laptop instead.
Also consider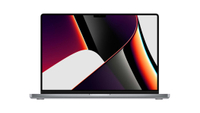 Apple MacBook Pro 16-inch
16-inch laptops something of a rare breed, making Apple's biggest MacBook Pro the most immediate competitor to the Swift Edge. It's got a bit more power and amazing battery life, but it's also quite a lot heavier than Acer's newest laptop.
Read our full Apple MacBook Pro 16-inch (2021) review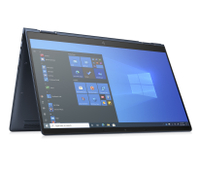 HP Elite Dragonfly G2
HP might've made an embarrassing misstep with the Dragonfly G3, but the G2 remains one of the best ultrabooks on the market right now - a sound pick for any professional looking for a new laptop.
Read our full HP Elite Dragonfly G2 review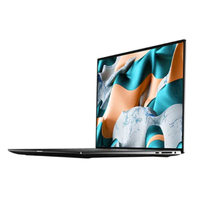 Dell XPS 15 (2022)
Arguably the best ultrabook around, the Dell XPS 15 is a productivity powerhouse with a sleek design to match. The higher-spec models get expensive fast, but this is a great choice if you need a dedicated GPU for gaming or work.
Read the full Dell XPS 15 (2022) review
Acer Swift Edge: Report card
Swipe to scroll horizontally
| | | |
| --- | --- | --- |
| Value | It's not cheap, but compared to its immediate competitors the Swift Edge is actually quite reasonably priced. | 4.5 / 5 |
| Design | A slender and stylish design marred only by the somewhat cramped keyboard. | 4 / 5 |
| Features | A solid feature set overall, with the awesome 4K OLED screen as the definite highlight. | 4 / 5 |
| Performance | Surprisingly good for casual gaming, with generally solid performance in other areas despite the lack of a dGPU. | 4 / 5 |
| Battery Life | Not dreadful, but it seems that AMD's CPUs are a bit more power-hungry than Intel's latest laptop processors. | 4 / 5 |
| Total | The Acer Swift Edge is a bold step forward for Acer that will hopefully become a staple product for the company. | 4.1 / 5 |
First reviewed January 2023
We pride ourselves on our independence and our rigorous review-testing process, offering up long-term attention to the products we review and making sure our reviews are updated and maintained - regardless of when a device was released, if you can still buy it, it's on our radar.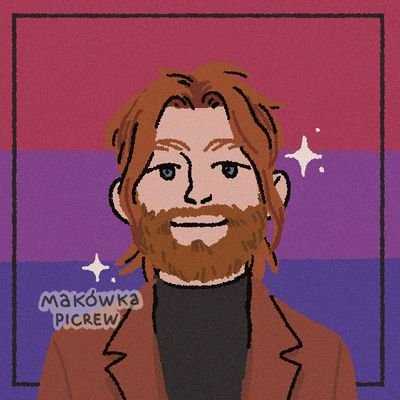 Christian is TechRadar's UK-based Computing Editor. He came to us from Maximum PC magazine, where he fell in love with computer hardware and building PCs. He was a regular fixture amongst our freelance review team before making the jump to TechRadar, and can usually be found drooling over the latest high-end graphics card or gaming laptop before looking at his bank account balance and crying.
Christian is a keen campaigner for LGBTQ+ rights and the owner of a charming rescue dog named Lucy, having adopted her after he beat cancer in 2021. She keeps him fit and healthy through a combination of face-licking and long walks, and only occasionally barks at him to demand treats when he's trying to work from home.