This year's Samsung Unpacked brings us closer to a make or break moment for the future of foldable phones
Samsung defines our foldable present, but will it have a future?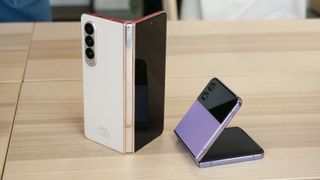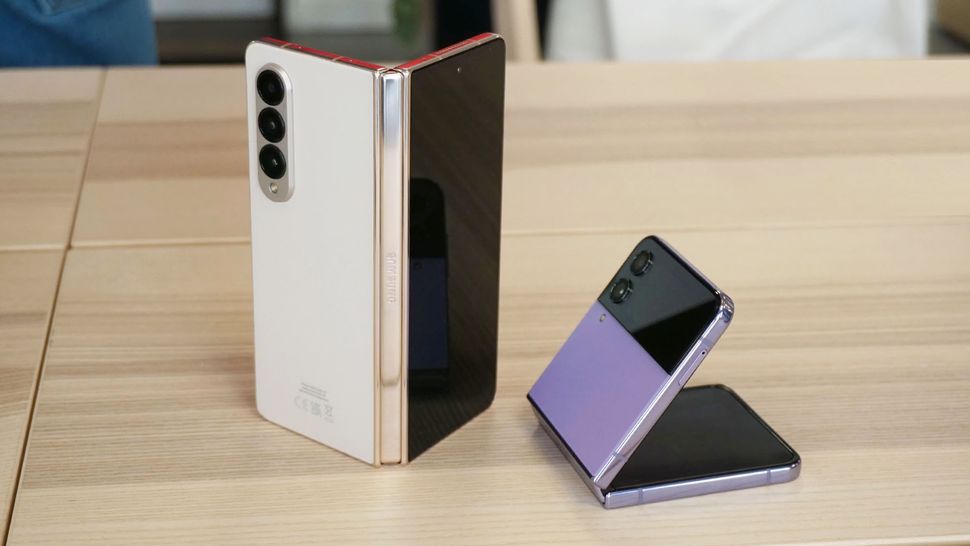 (Image credit: Future / Alex Walker-Todd)
With Samsung Unpacked 2023 now only hours away, tech enthusiasts are eagerly anticipating the unveiling of the latest offerings from the renowned tech giant – the Samsung Galaxy Z Fold 5 and Samsung Galaxy Z Flip 5. While leaks and rumors have given us a glimpse into what these phones are likely to offer, there's a lot more at stake than just two new devices.
Update: Samsung's new devices are now official, and you can now check out our hands-on Samsung Galaxy Z Fold 5 review and hands-on Samsung Galaxy Z Flip 5 review for our early impressions of that device, and our early Samsung Galaxy Watch 6 review and early Samsung Watch 6 Classic review for our initial verdicts of the wearables after our time with them so far.
We've also got our hands-on Samsung Galaxy Tab S9 review and initial Samsung Galaxy Tab S9 Ultra review, for our first impressions of the tablets.
The introduction of foldable and clamshell smartphones by the world's second-largest smartphone brand adds an intriguing twist to a market that some may argue has become somewhat predictable and mundane. Despite injecting some much-needed excitement into the mobile space, even the best foldables have failed to draw peoples' attention the way the likes of Apple's iPhones have.. Four years on from the original Galaxy Fold, we're questioning whether the form factor will ever go mainstream, or if interest will solely remain with the power-users' and tech fanatics' who already believe in a foldable future.
Spicing up a predictable market?
For years, smartphone hardware has largely felt stagnant, with software innovations driving much of the excitement. Apps like TikTok, Halide, and the integration of generative AI into Android with Android 14 have certainly brought fresh experiences to users, however, the evolution of physical smartphone designhas been comparatively glacial. Comparing the best iPhones to the best Android phones reveals only minor differences in features like display design and camera placement. One might have a hole punch front-facing camera, another a notch, a rounded frame or a straight-sided frame is about as diverse as it gets. Round the back, a camera bump sits, often to the top right or – if the design team is feeling adventurous – the middle.
This is where foldable and clamshell devices step in, breaking away from the traditional candy bar shape and offering distinctive form factors that serve unique purposes. Clamshell foldables, for instance, evoke nostalgia – with a design reminiscent of the original Razr; bringing back a sense of intentionality (tapping a button on-screen to end a call is nothing compared to the satisfaction of being able to physically close your phone). Meanwhile, foldable with a hinge which runs top to bottom offer the versatility of both a smartphone and a tablet; allowing users to switch between form factors as needed.
At the same time, just by releasing the Galaxy Fold 5 and Flip 5, Samsung continues to solidify these form factors in the market; moving the dial from 'new and extraordinary' towards just 'ordinary'. These now-conventional foldables have reached the stage where there's no longer a place for devices like the LG V50 ThinQ (with its Dual Screen accessory) or the Microsoft Surface Duo 2; they're now the status quo (at least where folding mobile devices are concerned).
A bridge to nowhere?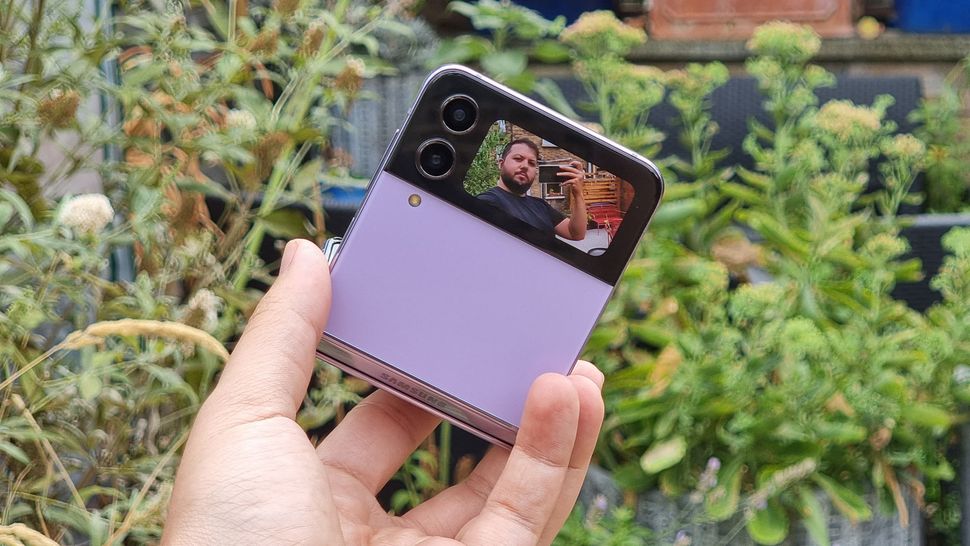 As such, despite the flames of excitement surrounding foldable phones that still burn amongs enthusiasts, it's essential to approach their potential widespread acceptance with a dose of realism. Foldables have not set the market on fire. They are growing rather fast, that is true, but so did Chromebooks and Windows Phones. It's easy to grow rapidly from zero.
Drawing parallels to the convertible laptop market, where the initial wave of enthusiasm eventually subsided and the best laptops predominantly remain clamshells, foldables might not become ubiquitous. Microsoft's Surface Pro line remains a prominent outlier, but other companies like Google, Samsung, and Acer have shifted their focus back to traditional laptops and tablets, and there's a chance phone makers could do the same.
Apple has not hinted at joining the foldable fiesta anymore than it dove into the laptop convertible carnival; something that's sure to have an effect on the product category one way or another. Predictions that Apple may still jump into the foldable space seemingly rely on the form factor holding consumers' attention for at least the next year or so.
"Apple is still absent from our short-term forecasts. However, since overall consumer response to foldable phones is improving and Apple will be possibly releasing non-phone foldable products soon, the brand's participation in the foldable smartphone market is likely to occur after 2025," Counterpoint senior analyst Jene Park said.
The future being what it is, we can only truly speculate about the forthcoming of foldable devices. In four years, Samsung might be preparing to launch the Galaxy Z Fold 9 and Flip 9, and by then, the question of foldables' popularity will likely be settled. Either we'll all be tapping away on our foldables – the question answered – or we'll find ourselves observing friends geeking out about their foldables with a sense of detachment and a prepared, "that's nice dear" as we press on with our candy bar-style Galaxy S27s, Pixel 12s and iPhone 19s.
Sign up for Black Friday email alerts!
Get the hottest deals available in your inbox plus news, reviews, opinion, analysis and more from the TechRadar team.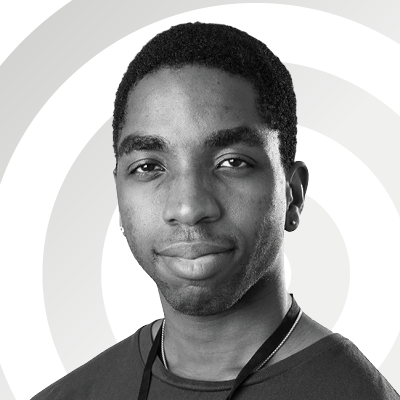 A UK-based tech journalist for TechRadar, helping keep track and make sense of the fast-paced world of tech with a primary focus on mobile phones, tablets, and wearables.
When not writing on TechRadar, I can often be found reading fiction, writing for fun, or working out.