Apple's next iPhones may side-step EU removable battery requirement
Technically removable, the best kind of removable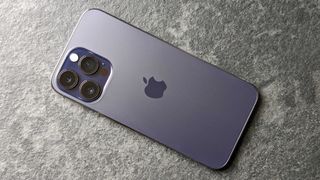 (Image credit: Future | Alex Walker-Todd)
Apple may not be redesigning its iPhones to include user-replaceable batteries; the tech company hinted this weekend. The report comes via remarks made by an Apple SVP in a German YouTube interview.
New European Union (EU) battery regulations come into force in 2027. At that point, phone makers would be required to ensure that their batteries can be replaced by consumers relatively easily. However, Apple appears to be pushing back on the specific of the new requirements.
"There may be a slight conflict between durability and maintainability," ," Apple SVP Hardware Engineering John Ternus said in an interview on the German YouTube channel Orbit. "You can make an internal component more maintainable by making it discrete and removable, but that actually adds a potential point of failure. Using the data, we can understand which parts of the phone need to be repaired and which parts are actually better made so reliable that they never need to be repaired. It's always a kind of balance."
Ternus went on to highlight the iPhone's IP68 rating as something that an easily replaceable iPhone battery would compromise, stressing that there are "high-tech adhesives and sealants to make everything waterproof."
The best iPhones are highly water-resistant, and Ternus points out that many users have been pleased with their iPhones' performance on that front. This is a reason often expressed in online comment sections and by manufacturers like Apple as above. However, it has always been trivial to point out that phones like the Samsung Galaxy S5 have sported IP67 resistance with user-replaceable batteries.
They're not wrong
Though it might sound like Apple is setting itself up to ignore or try to circumvent these forthcoming EU regulations, it might well be able to square that legal circle.
According to the text of the EU legislation in question regarding batteries, a portable and removable battery is one that "can be removed with the use of commercially available tools and without requiring the use of specialized tools, unless they are provided free of charge, or proprietary tools, thermal energy or solvents to disassemble it."
The legislation then goes on to say: "commercially available tools are considered to be tools available on the market to all end-users without the need for them to provide evidence of any proprietary rights and that can be used with no restriction, except health and safety-related restrictions."
In other words, it doesn't explicitly require Apple, Samsung, Google, or any other phone maker to turn back the clock to the days when a fingernail and a bit of pluck were all you needed to replace a phone battery. In fact, there's been a drive by companies to make their phones more easily user-repairable, from Apple's self-repair service, to Samsung's self-repair program, to Google's DIY Pixel repair, and even the Nokia G22's collaboration with iFixit.
The sticking point – pardon the pun – seems to be the adhesives used, and we'll have to see if Apple and other companies are able to work around the issue. 2027 is four years away, after all.
Sign up for Black Friday email alerts!
Get the hottest deals available in your inbox plus news, reviews, opinion, analysis and more from the TechRadar team.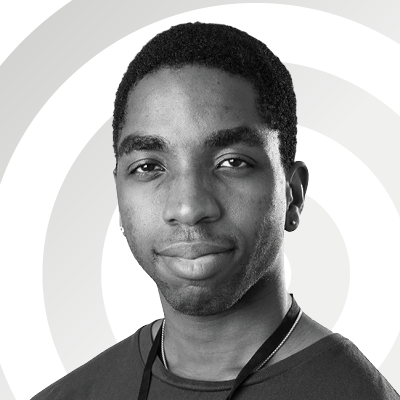 A UK-based tech journalist for TechRadar, helping keep track and make sense of the fast-paced world of tech with a primary focus on mobile phones, tablets, and wearables.
When not writing on TechRadar, I can often be found reading fiction, writing for fun, or working out.