5 things I really want from the iPhone 15 Pro action button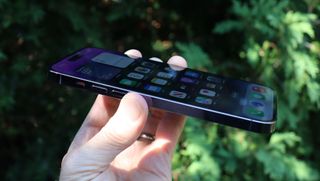 (Image credit: Future / Lance Ulanoff)
One of the most pervasive iPhone 15 rumors is that the iPhone 15 Pro and iPhone 15 Pro Max will come with an action button in the same vein as the one on the Apple Watch Ultra.
It's expected that this dedicated button will replace the alert/mute button and enable the triggering of custom actions – up to nine of them according to one tip. In a world where it's popular to remove hardware options – think of how phones have dropped headphone jacks and slim laptops have dropped USB-A ports – it's an interesting idea that the next-generation Pro iPhones could get a new physical button.
But I'm all for it. At least that is if Apple really nails the utility such a button could bring. With that in mind, here's the functionality I want from the iPhone 15 Pro action button.
Trigger camera options
I can't be the only one who's lined up a nice shot with my iPhone only to realize I want to go ultrawide or zoom in, but when I tap the option in the camera app, I lose my precise framing. Sometimes trying to reframe a scene can lead to an iPhone deciding to rejig the white balance or exposure points, making it annoying to get back the precise shot one had lined up.
The rumored action button could solve this. I can imagine being able to tap and hold the button for a steady zoom-in, or double tap to trigger an ultrawide mode, all without needing to move your hands and thus lose what you have in frame. Depending on the degree of Action Button customizations, I could see it being used as a neat way to flip through the camera app's various in-app filters.
If the rumors of the action button do come to fruition, I'd be hugely surprised – and a little disappointed – if there were no camera-related options.
Activate fitness and health tracking options
As a chunky fellow, I'll admit I'm not a beacon of fitness and health, but I do like to track my steps. Yet, I don't wear an Apple Watch, preferring the stylish Pixel Watch and I make do with the Fitness app on iOS. However, that means digging into the app to get various activity-related data, something that I find a little awkward despite the decent UX of Apple's mobile operating system.
So I'd like the action button to be able to quickly serve up step counts and an activity snapshot from just a press or two. This may require a bit of digging around in the Fitness app to set up. But I envisage a situation where when it's done I'll quickly have the information I want with just a few presses of a button rather than digging through menus of a sometimes frustratingly obtuse app.
For those who are more inclined towards activity, the button could also be used to trigger workout routines and other fitness-specific tracking tools.
A physical game control
Speaking of triggers, I think it would be cool if the action button could be used with games as some form of physical trigger control for shooters like Call of Duty, as touchscreen fire controls have always felt a little nebulous to me.
The action button could also be used to trigger other key controls in games, especially those found on Apple Arcade. Imagine it being used as a brake button for racing games, where the ability to actually tap down on a physical control could better communicate the feeling of slamming on the brakes when approaching a tight corner. It could work in a similar fashion for rhythm games, as well.
Killing notifications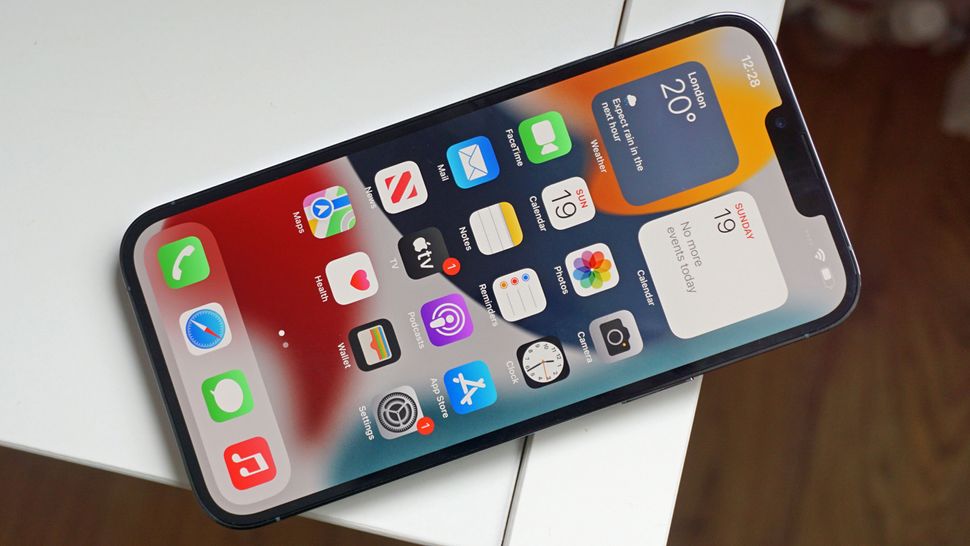 I hate how iOS deals with notifications. It'll keep alerts that I've already addressed within an app hanging around in the Notification Center and they can be awkward to dismiss if I'm in a hurry and walking through, say, a crowded street. Too often I end up launching the app the notification was about rather than killing it. Again, here's where the action button could help.
When on the lock screen, a long press of the action button could be used to dismiss all the notifications in one fell sweep. It would not only be easy and initiative, but I can imagine it being somewhat satisfying, rather than poking at the screen trying to hit that translucent 'X' or swiping to bring up the 'clear' option. It would be a small thing on paper but would make my iPhone experience so much better.
Trigger context aware information
Given the use of machine learning in smartphones, I'd love to see the action button being used to serve up context-aware information. By that I mean when an Apple News alert comes in, a simple press of the button could bring up the story. Or in Safari it could serve up my bookmarks. Or in the calendar app, it could give me a snapshot of my agenda for the week or day in a form that avoids the need to scroll.
Now iPhones are already reasonably good at presenting the information you want thanks to the quality of native and App Store apps. But the action button could be the key to rapidly presenting the information you might want based on your phone and app activity, all with a single press; basically ideal for when you're on the move and don't want to awkwardly tap a phone.
Even if machine learning is not put to use here, I'd love to be able to program the action button actions within particular apps, thereby making its functions feel custom to me. That may be wishful thinking given Apple tends to limit deep customization within iOS, but one can hope.
More iPhone 15 stories
Hubs
Buying advice
Sign up to receive daily breaking news, reviews, opinion, analysis, deals and more from the world of tech.