I'm a teacher and here's the tech gear I wish every student brought back to school
For learning and well-being, here's technology that can help
As both a teacher and technology enthusiast, I never shy away from incorporating tech in the classroom whenever it can support student learning. While I'm focused on tech full time, my last classroom was a completely digital and paper free high school English class, and I believe encouraging students to adopt and use technology as early as possible will make them more competitive in the future. With that in mind, here are some devices and gadgets that I wish more students used, both in the classroom and while studying at home.
These are not just learning tools. Some of these devices will support a students well-being so that they can properly focus on the tasks at hand. One of the biggest complaints I heard from students was that it could be hard to find a quiet place to get reading and writing done without distractions. I've chosen some gadgets that will help with that.
Some of these products are affordable and easy, and some are a bit more expensive, but the price pays off if your student reaps the rewards. I've kept everything below the price of a nice Chromebook, so your student won't carry anything more expensive than the school already provides.
For more back to school savings, make sure to check out our best back to school deals.
The tech I recommend for the classroom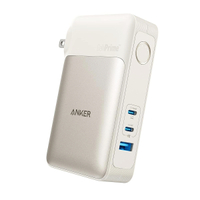 Anker 733 PowerBank: $99.99 at Amazon
Now that many schools are issuing laptops to students, having a charger is more important than ever. But what if you don't sit near the wall outlet? This Anker 733 PowerBank is amazing in its capability. It's a wall charger than can power a standard Chromebook or Macbook, plus two other devices like a phone and a set of headphones. It's also a large battery pack, and it can deliver that huge power to your students' laptop even when they're stuck in the middle of the room. I carry one of these everywhere.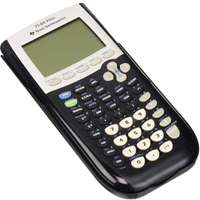 Texas Instruments TI-84 Plus: $104.99 at Amazon
I know what you're thinking. Why a graphing calculator when you could download an app on your smartphone? Graphing calculators are not forbidden like smartphones. Even the SAT still lets you use a graphing calculator like this TI-84 Plus, the latest model of the calculator your great-grandparents used back in the '90s. Also, what do you think all of those apps are based on? If you can't use the calculator, the app won't help.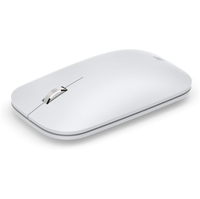 Microsoft Modern Mobile Mouse: $34.99 at Amazon
Nothing is more annoying than getting a lot of work done with a trackpad, that's why most professionals carry a mouse with their laptop. Why not students as well? This mobile mouse from Microsoft is slim, stylish and portable, and not expensive. It will work great with whatever laptop your student uses; it will even work with tablets and Android phones. Having a mouse will make life in the classroom easier, you just don't know it yet.
Read our in-depth Microsoft Modern Mobile Mouse review
The tech I recommend for home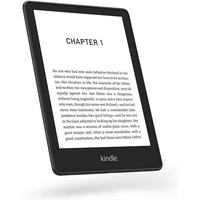 Amazon Kindle Paperwhite: $139.99 at Amazon
Plus Audible: 2 free, then $14.95 for 2/month
If your student is having trouble with the books in English class, the first thing to do is try a multi-sensory experience. Download the book from your local library directly to your Kindle. Then, get the unabridged audiobook version on Audible. Have your student listen and read at the same time. Don't let them look at something else while they listen, the text and the audio go together for the best learning. More reading means higher test scores and better comprehension in every subject.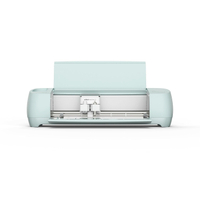 Cricut Explore 3 cutting machine: $299 at Amazon
You don't have to be a crafty DIY maven to enjoy the benefits of a Cricut cutting machine. Every time your student makes a poster or presentation, they'll have perfectly cut letters, decorations, and even three-dimensional shapes. They can add their name and logos to anything using vinyl stickers, or decorate all their school supplies. Once they discover the t-shirt iron-on capabilities, the possibilities become endless.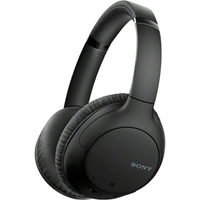 Sony WH-CH720N noise canceling headphones: $128 at Amazon
I like these affordable, wireless, noise canceling headphones from Sony for a few reasons. Students can wear them to eliminate noise without listening to music, if they just want to avoid distractions. I prefer the larger, over-ear design to earbuds because when you wear big headphones while you are studying you look like someone who shouldn't be bothered. Finally, the price is right for younger students, while older kids can upgrade when they get a job.
Read our in-depth Sony WH-CH720N review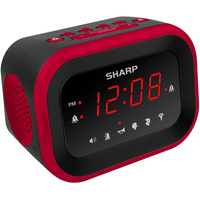 Sharp Big Bang alarm clock: $25.99 at Amazon
If I had a nickel for every time a student said "my alarm didn't..." whatever, I'd be up to my neck in nickels. Here's an alarm clock with no excuses. It's not on the phone, so it can't run out of batteries or accidentally be set on mute. It's incredibly loud, so even if it doesn't wake up your student, a neighbor will call in the National Guard eventually. Don't rely on apps or friends to wake up. Get a real alarm clock, and make it a really loud alarm clock.
Get daily insight, inspiration and deals in your inbox
Get the hottest deals available in your inbox plus news, reviews, opinion, analysis and more from the TechRadar team.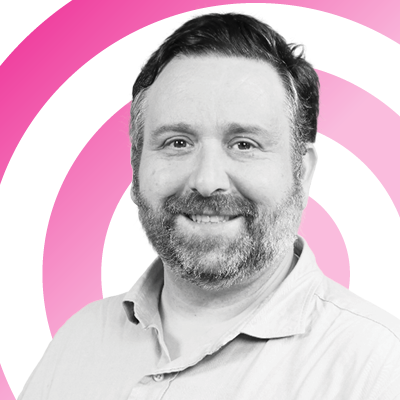 Phil Berne is a preeminent voice in consumer electronics reviews, having reviewed his first device (the Sony D-EJ01 Discman) more than 20 years ago for eTown.com. He has been writing about phones and mobile technology, since before the iPhone, for a variety of sites including PCMag, infoSync, PhoneScoop, and Slashgear. He holds an M.A. in Cultural Theory from Carnegie Mellon University.
Phil was the internal reviewer for Samsung Mobile, writing opinions and review predictions about top secret new devices months before launch. He left in 2017. He worked at an Apple Store near Boston, MA, at the height of iPod popularity. He has been a High School English teacher at Title I schools, and is a certified Lifeguard. His passion is smartphones and wearables, and he is sure that the next big thing will be phones we wear on our faces.