Are QD-OLED 4K TVs worth the extra money? Our experts weigh in
QD-OLED and regular OLED compared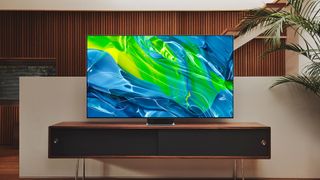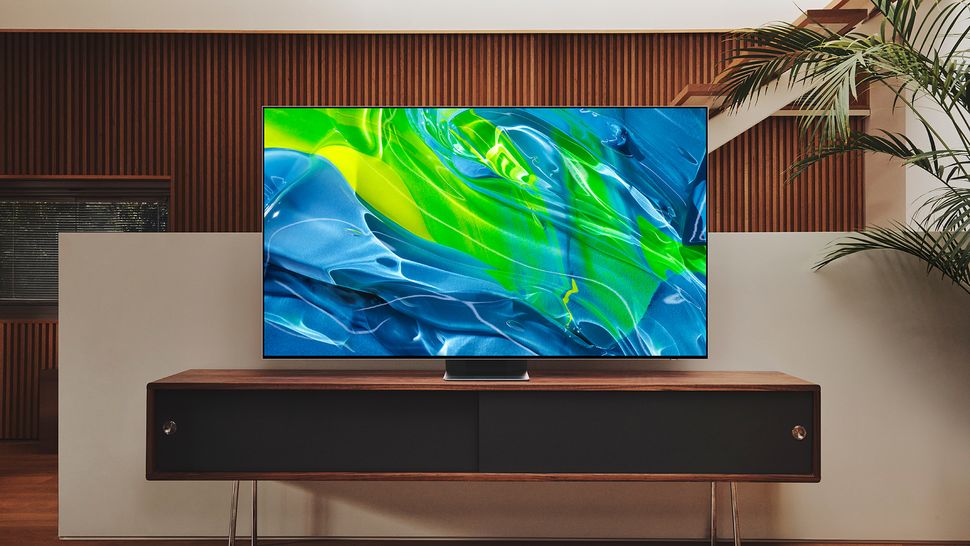 (Image credit: Samsung)
Anyone who is seriously looking to buy one of the best 4K TVs and has done their research on the latest TV developments will be aware of QD-OLED. This new display technology combines the best performance characteristics of quantum dot LED (QLED) TVs – mainly high brightness and color saturation – with the rich blacks and pixel-level image precision of traditional OLED.
QD-OLED TVs, which are sold at present by Samsung and Sony in 55- and 65-inch screen sizes (though 77-inch models are coming and should arrive in 2023), rank among the top models in our 2022 TV reviews, with sets from both brands garnering rare 5-star ratings.
Having experienced the Samsung and Sony models in person, I can vouch for their picture quality excellence. But at $2,799 / £2,999 / AU$4,499 for the 65-inch Samsung S95B and $3,999 / £3,499 / AU$5,995 for the same-size Sony A95K (list prices, though you'll find them for less), do the new QD-OLED models provide a substantial enough upgrade over regular OLED TVs to justify the higher cost?
That's a question we're here to mull over, first by listing the technical merits of QD-OLED vs. regular OLED, and then by analyzing what reviewers had to say in their write-ups of Samsung and Sony's flagship QD-OLED TVs.
It's worth noting here that Samsung refers to its QD-OLED TVs simply as "OLED TVs." The reason why was never made clear, but nevertheless when you see a reference to a "Samsung OLED TV," it's actually a QD-OLED model as opposed to the regular OLED sets sold by LG, Panasonic, Philips, Vizio, as well as Sony itself, which does call TVs that use the new technology "QD-OLED." Got that? Get it? Good.
How do regular OLED and QD-OLED TVs work?
Regular OLED TVs use an OLED panel to create a white light source that passes through color filters to create the red, green, and blue components of images. Because light output is reduced by the color filtering process, a white sub-pixel is added to the panel to boost the brightness level – a necessity for viewing programs with HDR and watching in well-lit rooms.
With QD-OLED, a blue OLED light source is used, and instead of light-reducing color filters, a light-emitting quantum dot layer – the same technology used in QLED TVs – generates the red and green color components of the image.
What are the picture quality differences?
Because QD-OLED tech uses a quantum dot layer instead of color filters, QD-OLED TVs achieve higher peak brightness than regular OLED models can deliver. And since there's no white sub-pixel used in the display, colors appear richer and more saturated. The color advantage of QD-OLED is particularly evident when you view the TV at an extreme off-center seat. Comparing both QD-OLED and regular OLED TVs from that position – something I have done – colors on the regular OLED appear pale in comparison.
Otherwise, since both QD-OLED and regular OLED basically use the same self-emissive display tech, one with an ability to switch individual pixels on and off, black depth and detail is pretty much the same between the two.
Both QD-OLED and regular OLED models rank among the best OLED TVs, but our reviewers have reserved special praise for the QD-OLED ones. For one example, John Archer had this to say about the Sony A95K: "The gorgeously bold HDR highlights enjoy more subtle color and tonal shading than usual with OLED screens, as the QD-OLED panel's marginally higher innate brightness support helps it deliver better HDR tone mapping and less brightness clipping."
And when John reviewed the Samsung S95B, he had this to say: "While it's the extra punchiness of the brightest image areas that first catches your eye, over time and with a wide range of content it becomes clear that peak brightness isn't in truth massively higher (we measured around 1,025 nits at peak on a 10% HDR window) than the brightness now being achieved by the very best regular OLED TVs.
Is QD-OLED worth it?
Putting our reviewer's comments into context (and adding my own hands-on experience to the mix), it's clear that peak brightness ultimately isn't a major selling point for QD-OLED. Yes, that slight brightness boost on the Samsung – which represents a 10% increase over LG's 2022 G2, a regular OLED model that uses the company's next-gen OLED evo panel – may yield some visual benefit, but it's hardly a game-changer.
The color saturation advantage that QD-OLED brings – something most evident at extreme off-center seats – is a notable one. But people usually don't view TVs from way off-axis positions. Also, even mid-range OLED TVs like Sony's A80K model can achieve 100 percent coverage of the DCI-P3 color space used for mastering Ultra HD Blu-ray discs and digital cinema releases, so color "richness" isn't necessarily lacking on regular OLED TVs.
All that being said, as the commentary from the Sony TV review cited above makes clear, there is an undeniably "gorgeous" boldness to HDR images viewed on a QD-OLED TV screen, along with a "subtle color and tonal shading" that makes these sets stand out. If you're craving that highest possible level of picture quality, you may very well appreciate what this new TV technology has to offer. And you'll be likely to find one at a more affordable price once this year's Black Friday TV deals kick in.
Sign up to receive daily breaking news, reviews, opinion, analysis, deals and more from the world of tech.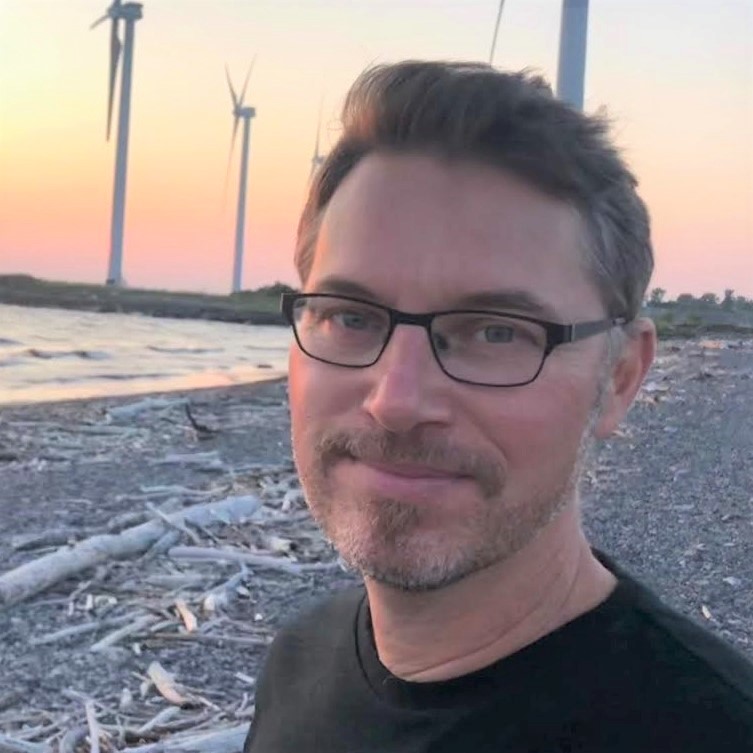 Senior Editor Home Entertainment, US
Al Griffin has been writing about and reviewing A/V tech since the days LaserDiscs roamed the earth, and was previously the editor of Sound & Vision magazine.
When not reviewing the latest and greatest gear or watching movies at home, he can usually be found out and about on a bike.