There are a handful of big names in gaming phones, with the likes of the Asus ROG Phone line, the Xiaomi Black Shark line, and the Lenovo Legion line regularly featuring in our best gaming phones guide. But one of them probably won't ever feature again.
Following rumors that Lenovo was ending its Legion gaming phone line, the company confirmed as much in a statement to Android Authority, with a Lenovo spokesperson saying: "Lenovo is discontinuing its Android-based Legion mobile gaming phones as part of a wider business transformation and gaming portfolio consolidation.
"As a leader in gaming devices and solutions, Lenovo is committed to advancing the gaming category across form factors, as well as focusing on where it can bring the most value to the global gaming community."
That wording technically leaves open the possibility that Lenovo could still make gaming phones without Legion branding, or that don't run Android, but that seems unlikely. More likely, we simply won't see any future gaming phones from the company.
A few options remain, but they face tough competition
So, where does that leave you if you want a gaming phone? Well, the Asus ROG Phone line seems to be going strong, with the Asus ROG Phone 7 set to land on April 13.
We're also expecting to see a Xiaomi Black Shark 6 later this year, and perhaps a ZTE Nubia Red Magic 9.
So, there are a handful of upcoming options, along with the already available gaming phones. But with only a few companies really making them in 2023, Lenovo leaving the market will have a noticeable impact on the available selection, which is a shame.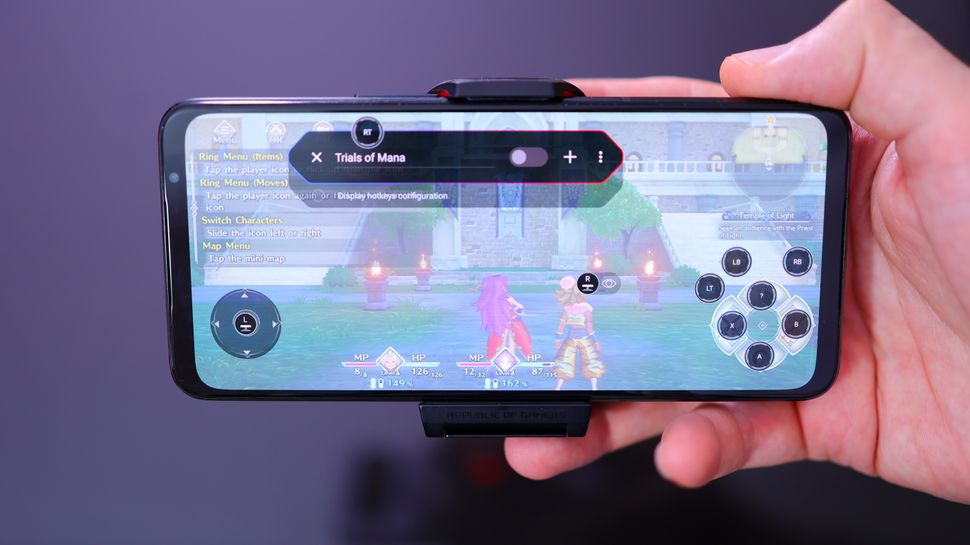 It's perhaps not a surprise, though. Gaming phones have always been a niche proposition, with their garish designs often putting off a more general audience. There's also arguably little need for a gaming phone for most people. Many of the best phones can handle games just as well as gaming phones, and are better all-round handsets.
Sure, they lack some gaming-specific features like shoulder buttons, and they don't tend to have as large batteries as gaming phones, but instead they have better cameras, higher resolution screens, and more widely appealing designs.
With competition from the Nintendo Switch and the Steam Deck too, it's a tough time for gaming phones, but hopefully some brands will stick around for the serious mobile gamers.