Hulu's free tier is going away, but don't freak out yet
Yahoo still has your favorite shows at no charge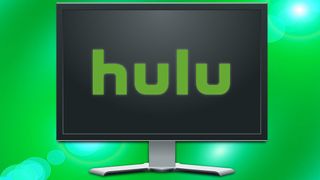 Your days of watching Hulu for free are numbered, as the ad-supported version of the streaming service is phasing out to be more like subscription-only competitors such as Netflix and Amazon Prime Instant Video.
"For the past couple years, we've been focused on building a subscription service that provides the deepest, most personalized content experience possible to our viewers," Hulu's senior vice president and head of experience Ben Smith tells The Hollywood Reporter. Smith adds that the free service became "very limited" and "no longer aligned with the Hulu experience or content strategy."
However, Hulu will still offer a way to catch up on your TV without paying, thanks to a new partnership with Yahoo. The two sites have teamed up to create Yahoo View, which hosts several of Hulu's shows and movies at no charge, TechCrunch reports.
Yahoo View gives users access to the last five episodes of ongoing programs from networks like NBC, ABC, and Fox, albeit eight days after they originally aired. That's in contrast to Hulu's premium tier, which has only a 24-hour wait for most of its brand-new shows.
The ad-supported Yahoo View also features complete seasons of other television shows, including contemporary anime series, Korean dramas, British programs, and Spanish-language content.
Yahoo View also syncs with popular blogging platform Tumblr, acquired by Yahoo in 2013, letting watchers connect with other die-hard fans and browse content while taking in their favorite series, according to VentureBeat.
Hulu's subscription tier - now the only plan currently offered on its site - offers a large spread of new and old television, clips, and movies on a variety of devices for $7.99 a month or $11.99 a month for the commercial-free version.
By focusing on premium product, Hulu seemingly hopes to match up to the likes of Netflix and Amazon Prime Instant Video. There are even rumors it will expand outside of the US and Japan, and may even dabble in live television and more original content.
Is it enough to take down its mighty streaming competitors? Only time will tell.
Sign up to receive daily breaking news, reviews, opinion, analysis, deals and more from the world of tech.
Parker Wilhelm is a freelance writer for TechRadar. He likes to tinker in Photoshop and talk people's ears off about Persona 4.