The best 4K TV is more than just a high-resolution screen – it's a portal to higher color saturation, brightness and contrast in your favorite shows and films. You can get that by buying the absolutely most expensive TVs out there right now – see our new #1 pick, the LG C1 OLED – but you can also find the same cutting-edge technology in more mid-range models, too.
What about 8K TVs?
While a new 8K standard is poised to pick up the baton eventually, 4K is still the go-go resolution for a new TV in 2021 – with an intoxicating blend of crisp visual detail, more nuanced tone mapping, and the possibility of HDR (high dynamic range) improving the picture quality tenfold over our older HD displays, and barely any price markup for cheaper 4K sets. That said, we have a guide to the best 8K TVs if that's more your speed.
Never has that been more true than it is in 2021. We've already heard all the details on Samsung, LG and Sony's new series of 4K TVs at CES 2021, and we're confident in saying that this year's upcoming crop of TVs will be some of the brightest – and still most affordable – 4K TVs yet to be produced.
So what's changing? LG and Samsung have made some major improvements to the panels of the TVs themselves. For 2021, Samsung will be rolling out its new Neo QLED TVs while LG will be offering its next-gen OLED panels. Sony, on the other hand, has a new processor called the Cognitive Processor XR that offers better upscaling than ever while here in the US TCL is bringing 8K to its 6-Series TVs.
Want to see what's coming down the pipeline? We've got hands-on first looks at the new 2021 LG G1 OLED, and should have reviews of the Samsung Q90A Neo QLED TV and Sony X90 in the very near future. While these could very well make our list of the best TVs in the future, here's every 4K TV we've currently tested that we truly believe is worth your money in 2021.
Best 4K TV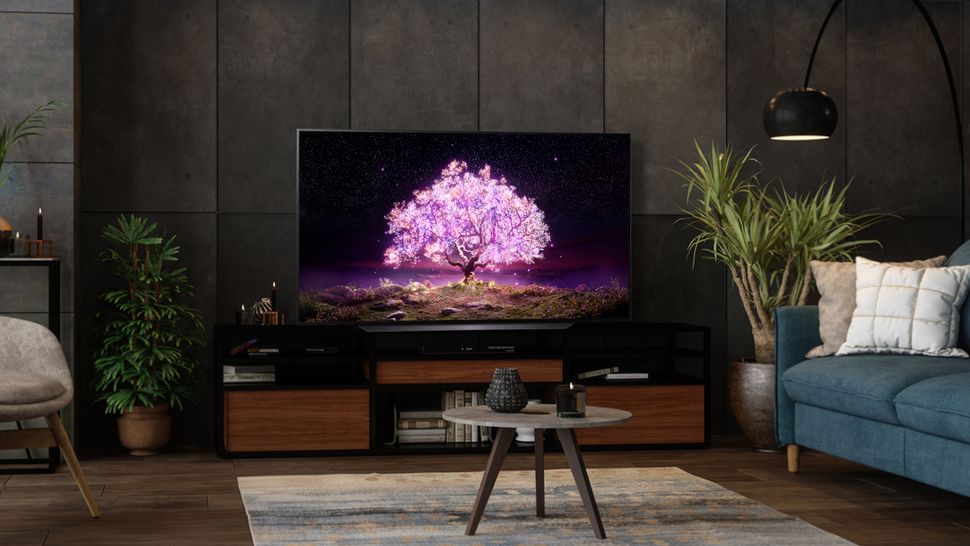 The LG C1 OLED is the follow up to TechRadar's best TV of 2020, the LG CX OLED. You can understand, then, why our expectations for the C1 OLED were immense – and yet, it has managed to deliver on all of them.
That's because LG has made a number of small tweaks to last year's model. It's now using LG's Alpha a9 Gen. 4 processor for better upscaling and virtual surround sound audio, and with four separate HDMI 2.1 ports, it's ready for the PS5, Xbox Series X, Xbox Series S, and whatever next-gen consoles can throw at it. Gamers will also appreciate the new Game Optimiser menu that gives you the option to quickly adjust brightness, contrast and VRR on the fly.
The LG C1 isn't flawless, as we did encounter issues around how the new Alpha a9 Gen. 4 upscales faces, and how reflective the all-glass screen is in the daylight, but the issues are few and far between.
There are, of course, higher resolution TVs out there right now like the LG Z1 OLED, which offers 8K resolution, and the new LG G1 Gallery Series that uses the coveted OLED evo panels that offer better brightness. However, we feel that the LG C1 OLED offers the best blend of price and performance and should be high up on your list for potential TVs to buy in 2021 and beyond.
Read the full review: LG C1 OLED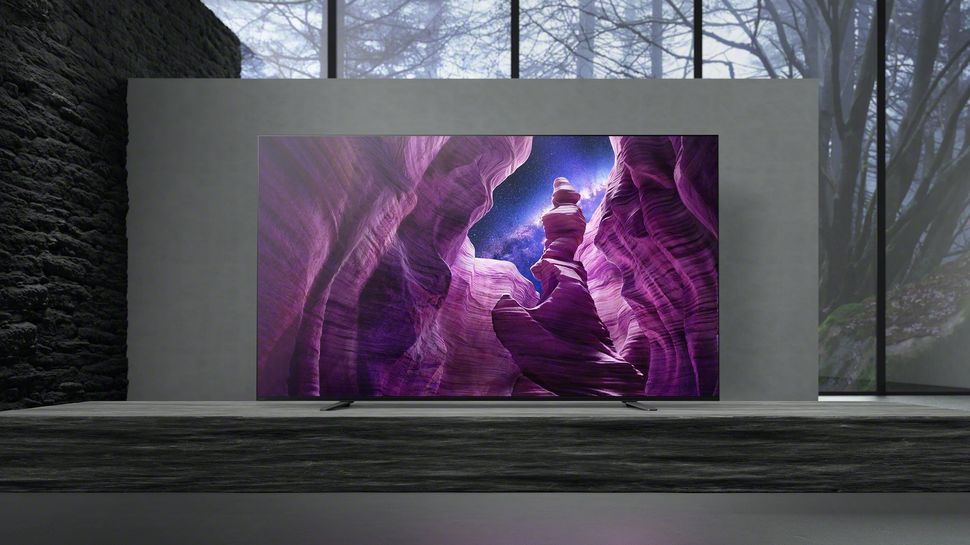 By combining Sony's premium OLED picture performance with a powerful and direct sound system, the Sony A8H OLED TV manages to be a stunningly compelling TV option for serious home cinema fans.
It carries Sony's top-line X1 Ultimate processor, Sony's Pixel Contrast Booster (for more intense image highlights), and a new OLED version of the X-Motion Clarity feature Sony initially developed for its FALD LCD TVs.
On the audio side, meanwhile, Sony's customary Acoustic Surface Audio system (where the TV's screen is actually 'excited' into producing sound) is joined by a two-subwoofer bass system, and an Acoustic Auto Calibration system that can optimize the TV's sound to your room with just a couple of quick test pulses.
The results are nothing short of gorgeous.
Read the full review: Sony A8H OLED TV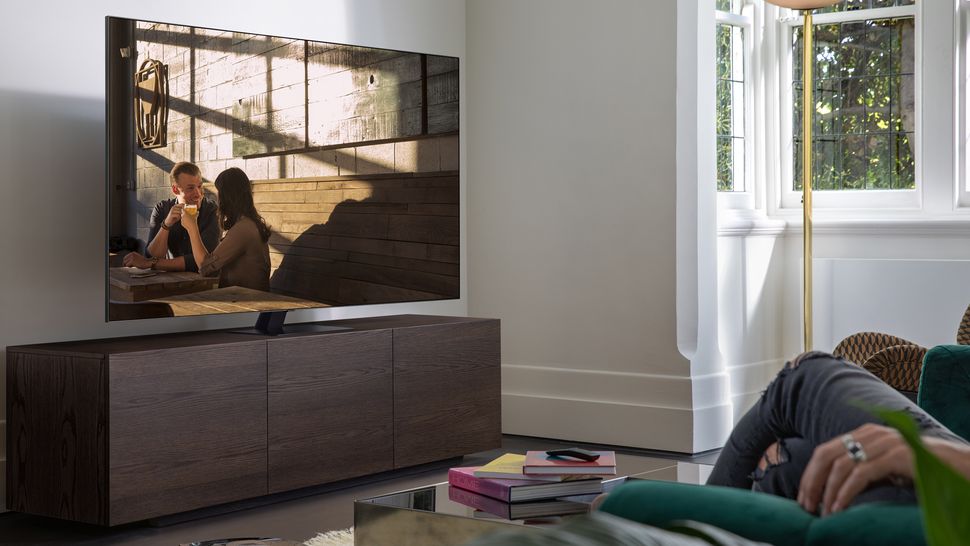 The Samsung Q80T QLED TV is the new jumping-on point if you want the cheapest full array backlight QLED TV of last year.
Strategically positioned just below the Q90T, with which it shares a number of advanced features, and above the edge-lit Q70T, the Q80T is the very definition of middle ground, but its performance is far from middling.
Normally, it's 4K HDR performance that steals all the headlines, but that's not entirely the case here. Thanks to the set's UHD Quantum image processor, which has trickled down from Samsung's 8K flagships, and some new AI smarts, the Q80T's performance with HD SDR content is a real showstopper. And that's not even mentioning its excellent 4K HDR performance that rivals the best LCD has to offer.
Overall, good contrast and vibrant color, coupled to sensational upscaling and advanced smart features, ensure the Q80T warrants its frontrunner status.
Read the full review: Samsung Q80T QLED TV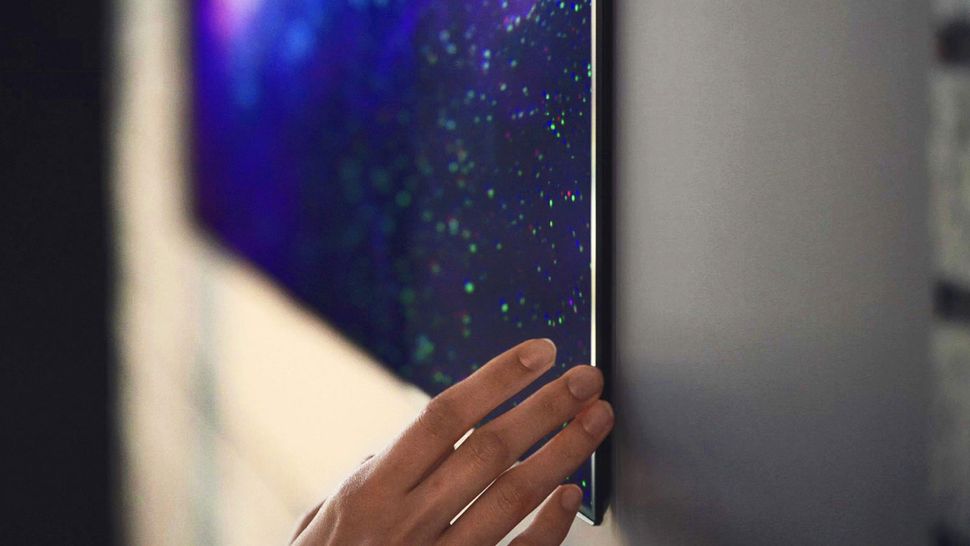 For those who can afford it, the LG Gallery Series GX OLED is a home cinema lover's dream come true – an exemplary flatscreen that uses all the latest specs and standards, from Dolby Vision and Atmos to Google Assistant and Amazon Alexa, from Chromecast Built-in to AirPlay 2.0.
While the outside is a marvel of engineering and industrial design, inside you've got the all-new LG Alpha a9 Gen. 3 processor that adds better facial recognition and multi-step noise reduction to LG's already-great HD-to-4K upscaling and much-improved motion processing technology.
But if you're looking for pitch-perfect audio, you won't find it on the LG Gallery Series - the built-in speakers are kind of a soft spot in an otherwise great design. Due to design constraints, the TV only sports thin, low-powered speakers that just don't match the premium performance of the OLED panel.
That said, chances are if you're buying a $3,000 TV you've got a sound system at home ready to go and outside of a few other nitpicks, this is a fantastic TV.
Read the full review: LG GX Gallery Series OLED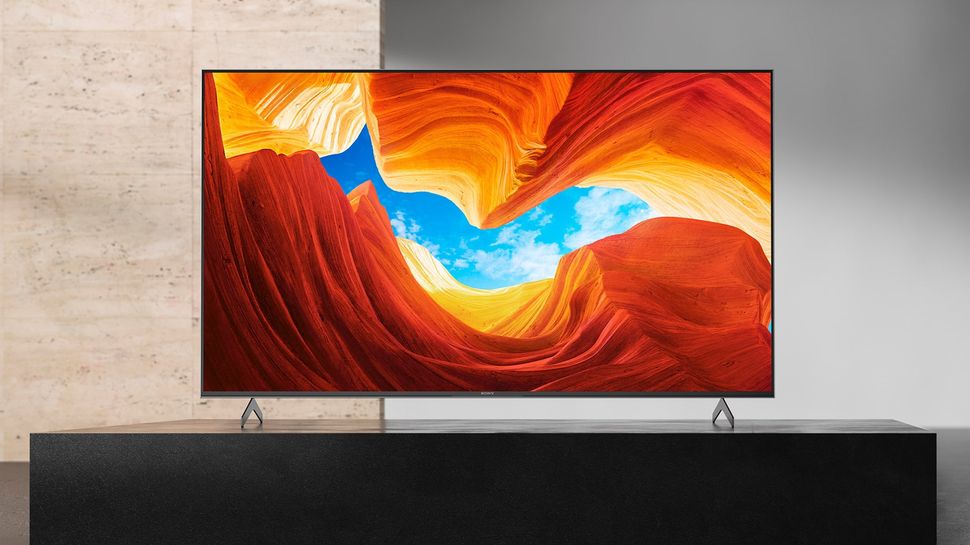 Sony's X900H Series does everything it sets out to do, and in some style. Its picture quality is quite startling in the right circumstances, its sound is more than adequate by prevailing standards, it's simple to use and it doesn't turn its nose up at content of inferior resolution.
The panel itself is a VA-type LCD, which in broad terms has to be considered an upgrade on the IPS edge-lit panel Sony deployed on last year's equivalent model. The higher brightness, greater color volume and improved screen uniformity promised by a full array VA panel ought to more than make up for the rather more restricted viewing angle when compared to IPS. It's noting, too, the X900H doesn't feature the X-Wide viewing angle technology Sony's flagship X950H range is toting.
In short, there's more than enough going on here to make you overlook the lack of HDR10+ and forgive Android TV its overconfidence. If you've this sort of money to spend on a TV of this sort of size, you absolutely have to audition it.
Read the full review: Sony X900H Series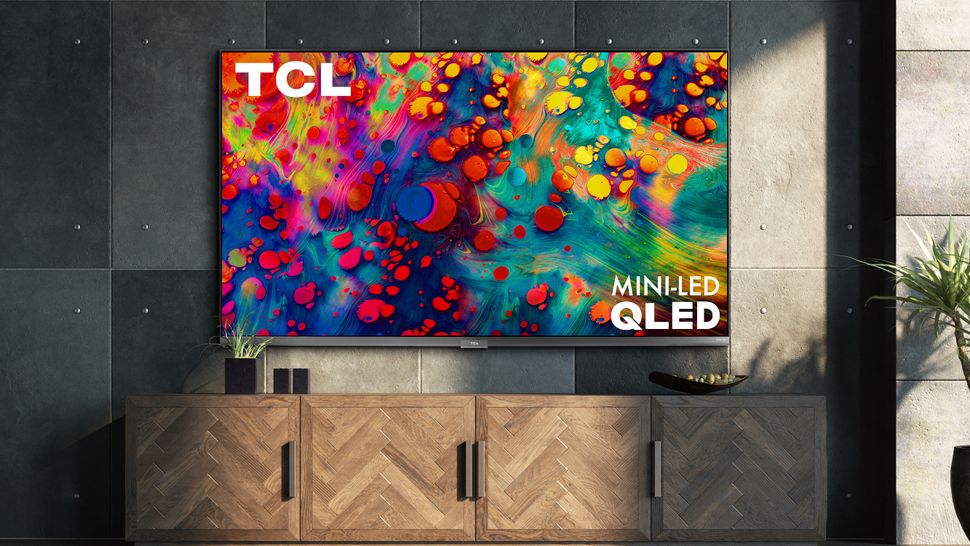 When we discovered that the new TCL 6-Series 2020 QLED (R635) would use MiniLED back at CES, we were shocked. That's because, just last year, that same technology came to the high-end 8-Series and cost hundreds of dollars more than the ultra-affordable 6-Series.
It's not the end-all, be-all LED-LCD we were dreaming it would be due to its limited brightness and poor motion handling, but it truly is an exceptional value and one that we'd recommend to nearly everyone.
The 6-Series is brighter than before, more colorful and doesn't have a single hint of haloing or light bleed. It's designed in a new way to hide your cables and it's the first TV to come with THX Certified Game Mode for 1440p/120Hz gaming.
It's not exactly the TV we'd recommend to next-gen-ready gamers looking for a perfect companion for the Xbox Series X or PS5 that can push 4K at 120 fps, but if you're buying a TV to binge Netflix, stream Hulu or, well, basically just enjoy your viewing experience, this is the TV that we'd recommend for you.
Read the full review: TCL 6-Series 2020 QLED with MiniLED (R635)
Hisense's H8 Series has long offered high quality at a very reasonable price, but these days it's getting harder and harder to make waves in the budget TV market - Samsung and LG now offer plenty of great 4K HDR TVs well under the $1,000 mark, while TCL has been making headlines with its $600 TCL 6-Series.
Hisense's latest H8G range of smart televisions have all of the features of the other brands without the high price. You can debate the finer points of OLED versus ULED all day, but in the end, the main decision when considering the Hisense H8G Quantum is whether you want features like 8K, HDMI 2.1 and eARC, or if you can live with a gorgeous screen without next-gen features.
At just $700 for the 65-inch version of the Hisense H8G, it's an outstanding value, the apps are easy to find and use, Google Assistant support is handy, and the technical specs rival much pricier models.
Read the full review: Hisense H8G Quantum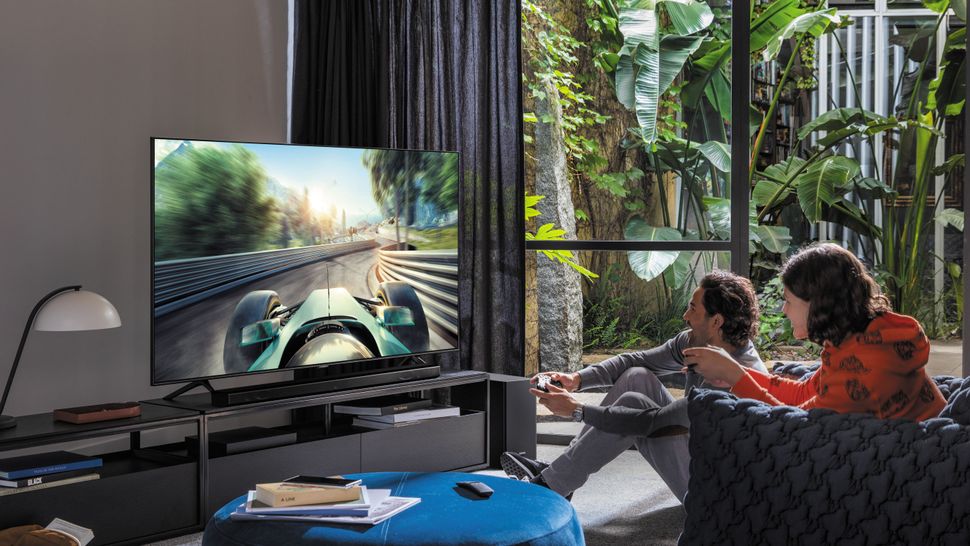 The all-new Samsung Q70T QLED TV boasts much of the feature armory found in Samsung's more expensive QLED 4K screens, but doesn't come with such a punishing price tag – making it a great buy for folks who can't reasonably spend a couple thousand on the flagship Samsung Q95T 8K TV.
The reason it doesn't score higher on our list is that it's an edge-lit TV and doesn't produce the same contrast of comparable full array models, especially in light-controlled rooms like downstairs home cinemas.
Still, Samsung's Q70T is a darn good 4K TV all the same. Ideal for light room viewing, it offers superb detail and color performance, has a comprehensive connected platform and boasts excellent image interpolation.
For gamers, the Q70T is a formidable proposition. Not only is image lag low, both with and without processing, there's a 4K 120fps HDMI just waiting for your next games console. It also confounds when it comes to black level performance and screen uniformity... provided you keep the lights on.
Read the full review: Samsung Q70T QLED TV
It feels like the Sony X950H Series 4K TV was tailor-made for us. It seems to perfectly address all the issues we had with last year's less-than-amazing Sony X950G by offering louder and clearer audio, while also adding a number of smart UI changes that make customizing the picture easier than ever.
It's within inches of being one of the best TVs of the year – a title that seems to be harder and harder to win as TV manufacturers pump out better processors and panels every few months – but is kept from that honor by two poor design decisions: lack of HDMI 2.1 ports and a new stand design that can lead the display to wobble wildly. Thankfully, the TV still has eARC for Dolby Atmos passthrough and wall-mounting circumvents the use of the legs entirely, so neither is an absolute deal-breaker.
While there are a number of cheaper TVs out there that achieve similar performance, none have the X1 Ultimate Processor, support for Dolby Vision and the latest version of Android TV. If you want all of the above and don't mind wall-mounting it, the X950H is the way to go.
Read the full review: Sony X950H 4K LED-LCD TV
The Vizio P-Series Quantum X (2020) is a consistently impressive LED-LCD TV that combines the brightness of a QLED and some of the best black levels this side of an OLED. Offering upwards of 2,000 nits of peak brightness, it lights up any home cinema and cuts through ambient lighting to become one of the best TVs for brightly lit living rooms – and thanks to a recent firmware update, it's now a great match-up for the Xbox Series X and PS5 with 4K/120hz support, auto-low latency mode and responsive 13ms lag time with 4K/60 games.
That said, it's not without its faults. TVs this bright are bound to have some blooming, which can be noticed when you've got white text on a black background, and its upscaling - while much better than previous years - still isn't at the same level of LG, Samsung or Sony TVs. SmartCast, similarly, is a lot better than it's been in past years thanks to the addition of Apple TV Plus, Disney Plus and Peacock, but it's still frustratingly slow at times.
If you truly have deep pockets and want the best image quality out there, then it's still worth going for LG's OLED or Samsung's QLED TVs – but in the absence of a six-figure salary, the $1,599 Vizio P-Series Quantum X P75QX-H1 is clearly an excellent option for those that want quantum dot tech in a smart TV at Vizio-level prices.
Read the full review: Vizio P-Series Quantum X (2021)