Samsung adds Spatial Audio recording to Galaxy phones (with the right earbuds)
The update's available today, if you have the latest folding phones and Galaxy Buds Pro 2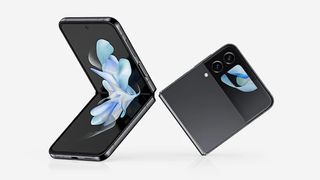 (Image credit: Samsung)
From Thursday, January 12, Samsung is making an update available to some its phones that enables 360 Audio Recording for the first time, so your videos can have cool spatial audio effects.
Sadly, the initial update will only be available for the Samsung Galaxy Z Flip 4 and Galaxy Z Fold 4 – and you'll need to have the Samsung Galaxy Buds Pro 2 as well.
The new feature is mainly built around the Galaxy Buds Pro 2, which is why they're essential. It uses the mics in the earbuds for recording, taking in sound from around both sides of your head. But it also needs the Bluetooth LE Audio connectivity of those buds to work, and they're the only Samsung earbuds with this feature so far.
LE Audio is the latest Bluetooth transmission tech, and it's more reliable, more battery friendly, and higher quality than the previous standard Bluetooth codec. It requires at least Bluetooth 5.2 to operate (though not all Bluetooth 5.2 devices support it – we're looking you, AirPods Pro 2).
Samsung says this update means "users can capture sound on video just as they hear it", which is maybe a bit lofty – the actual quality of the recording is still going to be somewhat limited, but we're really excited about spatial audio recording coming to phones at last.
Analysis: What about other phones?
Right now, Samsung has only announced the feature for the devices listed above, but we have to assume it won't stay that way. The S22 phone range supports Bluetooth 5.2, so we expect the feature to come to the Samsung Galaxy S22 and Galaxy S22 Ultra too.
And then, of course, there's the Samsung Galaxy S23, which is going to be unveiled on February 1, 2023. We have to assume that these models will support the feature too – and it seems likely that Samsung will announce a new pair of cheaper Galaxy Buds that will also include the necessary hardware.
It's surprising that Samsung beat Apple to the punch on 360-degree audio recording, given that Apple has always been at the forefront of spatial audio features. However, Samsung does like to push the envelope when it comes to video features. It went early with 4K video recording, for example, and is still one of the few makers to offer 8K recording.
360 Audio Recording will probably make a lot more of an impact on videos than the (mostly) unnecessary extra resolution of 8K – great audio makes such a huge difference to immersion and it gets forgotten a lot. We hope Samsung does a good job of exporting that sound for sharing on YouTube and other services that support surround sound.
Get daily insight, inspiration and deals in your inbox
Get the hottest deals available in your inbox plus news, reviews, opinion, analysis and more from the TechRadar team.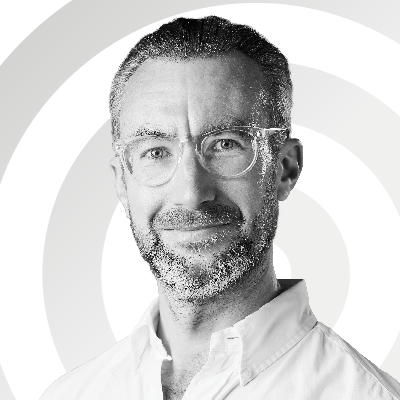 Managing Editor, Entertainment
Matt is TechRadar's Managing Editor for Entertainment, meaning he's in charge of persuading our team of writers and reviewers to watch the latest TV shows and movies on gorgeous TVs and listen to fantastic speakers and headphones. It's a tough task, as you can imagine. Matt has over a decade of experience in tech publishing, and previously ran the TV & audio coverage for our colleagues at T3.com, and before that he edited T3 magazine. During his career, he's also contributed to places as varied as Creative Bloq, PC Gamer, PetsRadar, MacLife, and Edge. TV and movie nerdism is his speciality, and he goes to the cinema three times a week. He's always happy to explain the virtues of Dolby Vision over a drink, but he might need to use props, like he's explaining the offside rule.