PS5 vs PS5 Digital Edition: which PlayStation 5 console should you choose?
Versus
Contributions from
last updated
The PS5 and its Digital Edition side by side
Processor: AMD Zen 2, 8-core
GPU: AMD RDNA 2 "Oberon"
RAM: 16 GB GDDR6
SSD: 825GB
Disc drive: 4K Blu-ray
The PS5 continues to impress with its revolutionary controller, blazing-fast load times and exclusive games. It comes with a 4K Blu-ray drive, which gives you home-cinema bonuses - plus you can save money by trading disc-based games with your friends and at exchange shops.
For
Most powerful console ever
Doubles as 4K Blu-ray player
First-class controller haptics
Beautiful, fast UI
Against
Requires a lot of space
More expensive
Blu-ray player not essential
Processor: AMD Zen 2, 8-core
GPU: AMD RDNA 2 "Oberon"
RAM: 16 GB GDDR6
SSD: 825GB
Disc drive: None
The cheaper PS5 Digital Edition is identical to the standard PS5 in terms of internal specs and performance. It's completely disc-less though: you can only buy games for it digitally and you miss out on the joys of 4K Blu-ray viewing. Still, it's a good choice for avid gamers without the cash for the top-tier PS5.
For
Cheaper than the PS5
As powerful as the PS5
4K/120fps gameplay
Lightning-fast SSD
Against
Bulky size
Can only play digital games
Even after almost three years, the choice of PS5 vs PS5 Digital Edition is an ever-present one. With both consoles available in areas such as the US, the UK, and Australia, the time has never been better to compare and contrast both versions, as the major thing separating these machines is the price - at least on the surface.
Rates aside, the conversation of PS5 vs PS5 Digital Edition also comes down to use purposes and space. That's because the standard PS5 console is a little chunkier and heavier due to the implementation of the 4K Ultra HD Blu-Ray drive. If you're someone who has forgone all physical media, however, that isn't to say that the disc-less variant will necessarily be the one to go for wholesale, that's why we're comparing every aspect of our top picks for the best games consoles to give you a thorough overview.
Soon, though, this choice won't matter much. The PS5 Slim is slated to launch this month. This smaller, lighter model will feature the option to purchase a detachable disc drive. Costing the same as the original PS5 model in both configurations, it's set to replace them as the standard going forward.
But then again, do you really need a disc drive in today's digital world? If you're working with a smaller budget and aren't fussed about the battle of Physical v Digital media, then it's worth considering a console like the PS5 Digital Edition. It's also worth turning your attention to our guide on the PS5 Digital Edition v Xbox Series S for an entirely digital comparison.
We wanted to make the buying process of your current-gen console as easy as possible, so we've created a combined analysis of both consoles, from specs to price, to ensure you're making the right decision for your gaming. Once you've made your choice, it's worth checking out the best accessories for PS5 too.
PS5 vs PS5 Digital Edition: Price
If you go for the standard PS5, the one that eats Blu-ray discs for breakfast, it initially cost you $499.99 / £449.99 / AU$749.95. The PlayStation 5 Digital Edition (with its identical specs aside from the removal of the disc drive) comes in at $399.99 / £359.99 / AU$599.95.
However, much like the Oculus Quest 2, we've seen the PS5 get a price hike with Sony blaming this on soaring inflation globally. While the USA isn't seeing any price increases, that's affected pricing across the UK, Europe, Australia, and more. In those regions, the standard PS5 costs £479.99 / €549.99 / AU$799.95, and £389.99 / €449.99 / $649.95 for the digital edition. Unsurprisingly, some argue this is the worst time to buy a PS5.
Both console versions are available worldwide, with the PS5 released on November 12 in select territories, and on November 19 elsewhere. There's a significant saving of $100 / £90 to be made by going for the all-digital route, then. But there's a few additional factors to consider.
Firstly, you'll lose out on the console doubling up as a 4K Blu-ray disc player, a nice added bonus for home cinema fans. Considering standalone 4K Blu-ray players cost several hundred dollars/pounds alone, that's nothing to sneeze at.
Secondly, those with a disc drive can take advantage of being able to swap, loan, borrow, and trade physical disc-based games with their friends and exchange stores. Over the course of a console's lifespan, that could add up to considerable second-hand savings.
So, what you save now with the digital console's upfront cost may cost you in the long-term, since you'll be paying whatever prices Sony and game publishers decide to set on PSN. That's before taking into consideration the actual joy of owning physical items.
PS5 vs PS5 Digital Edition: Specs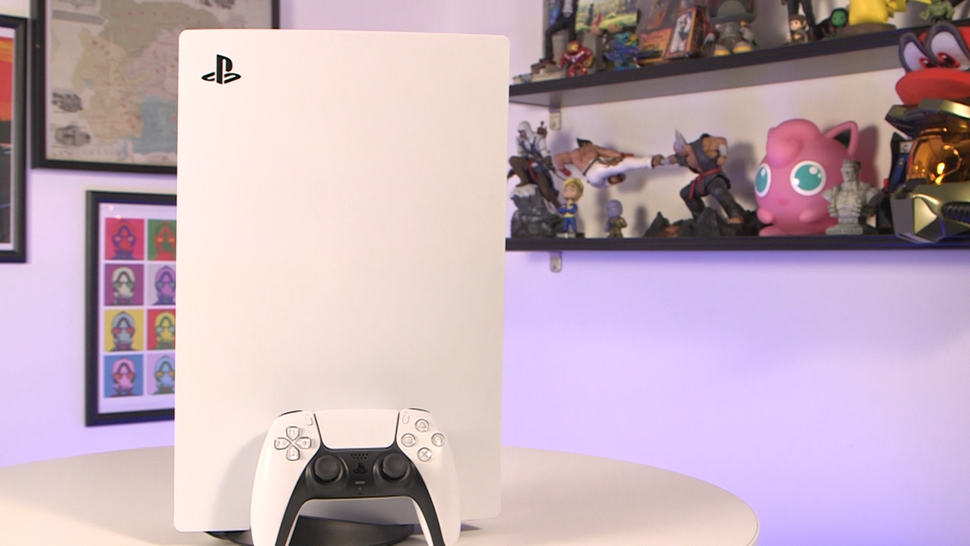 Here are the full official PS5 specs straight from Sony, including differences for both editions where noted. The two PS5 models are identical in terms of performance, a big difference compared to the Xbox Series X and Xbox Series S, which are significantly further apart in price.
The only difference is that the more expensive PS5 console will have an Ultra HD Blu-ray disc drive – otherwise they use the same custom processor, and feature the same 825GB SSD.
CPU: x86-64-AMD Ryzen Zen 2, 8 Cores / 16 Threads, variable frequency, up to 3.5 GHz
GPU: AMD Radeon™ RDNA 2-based graphics engine, Ray Tracing Acceleration, variable frequency, up to 2.23 GHz (10.3 TFLOPS)
System Memory: GDDR6 16GB/448GB/s Bandwidth
Optical drive (base unit only): Ultra HD Blu-ray (66G/100G) ~10xCAVBD-ROM (25G/50G) ~8xCAVBD-R/RE (25G/50G) ~8xCAVDVD ~3.2xCLV
SSD: 825GB, 5.5GB/s Read Bandwidth (Raw)
PS5 Game Disc: Ultra HD Blu-ray, up to 100GB/disc
Video out: HDMI OUT port, support of 4K 120Hz TVs, 8K TVs, VRR (specified by HDMI ver.2.1)
Audio: Tempest 3D AudioTech
Dimensions: PS5: Approx. 390mm x 104mm x 260mm (width x height x depth)(excludes largest projection, excludes Base)
PS5 Digital Edition: Approx. 390mm x 92mm x 260mm (width x height x depth)(excludes largest projection, excludes Base)
Weight: PS5: 4.5kg, PS5 Digital Edition: 3.9kg
Power: PS5: 350W, PS5 Digital Edition: 340W
Input/output: USB Type-A port (Hi-Speed USB)USB Type-A port (Super-Speed USB 10Gbps) x2, USB Type-C port (Super-Speed USB 10Gbps)
Networking: Ethernet (10BASE-T, 100BASE-TX, 1000BASE-T)IEEE 802.11 a/b/g/n/ac/ax, Bluetooth 5.1
As mentioned, the solid state drive included with both consoles is the same, offering users 825GB of storage with a raw 5.5GB/s throughput (and up to 9GB/s worth of compressed data). You only get 667.2GB of usable storage, though, so space is at a premium. There's a minor difference in weight and dimensions between the PS5 and its Digital Edition, but they're otherwise identical.
The PS5 runs off the third-generation AMD Ryzen chipset, with eight cores and the manufacturer's new Zen 2 architecture and Navi graphics. On the visual side, the GPU features 36 compute units running at 2.23GHz and offering 10.28TFLOPs, while the PS5 packs 16GB of GDDR6 RAM with a bandwidth of 448GB/s.
The console can pull off ray tracing – that is, advanced lighting that used to be the sole domain of the best graphics cards on PC. Expect fancy reflections in the games you love as a result, like we saw in Marvel's Spider-Man: Miles Morales.
3D audio is also a big part of the PS5's offering, no matter which edition of the console you own – immersive 3D audio is powered by the Tempest Engine, which translates sound sources into the hundreds to create realistic audio. You'll get better sound for this from a headset, though a firmware update did enable 3D audio through TV speakers too.
The PS5 can support up to 8K resolution (though not until a firmware update arrives), which many players won't need on their 1080p TVs. Whether all games will run natively in 8K is more of a question mark, as we assume only the least graphically intensive titles will. right now, the only game supporting 8K (The Touryst) is limited to 4K output.
But it does mean the console is future-proofed if you buy a nicer TV down the line. Additionally, the PS5 supports 120Hz refresh rates, allowing you to enjoy smoother games if they offer a higher frame rate, providing you have an HDMI 2.1 compliant TV. Thanks to a post-launch firmware update, PS5 now supports 1440p resolution too.
Most games won't max out these possibilities in the short term – indeed, Spider-Man: Miles Morales offers a 60fps performance mode, which dials back visual effects to hit a higher frame rate than the PS4's usual 30fps. Both consoles include a single wireless DualSense controller, which features adaptive triggers and haptic feedback that helps elevate the feeling of realism in your games.
Both consoles can also play the best PS4 games (naturally, any physical copies you own won't work on the PS5 Digital Edition), and you can buy an external HDD for additional storage for these older titles. So, you can conserve the SSD space for PS5 software.
You can't play PS5 games from any external hard drives, however, but you can upgrade PS5's internal SSD storage or store them on an external drive. If you're wondering whether PS5 SSD read and write speeds make a difference, there's a few things to consider.
PS5 vs PS5 Digital Edition: Games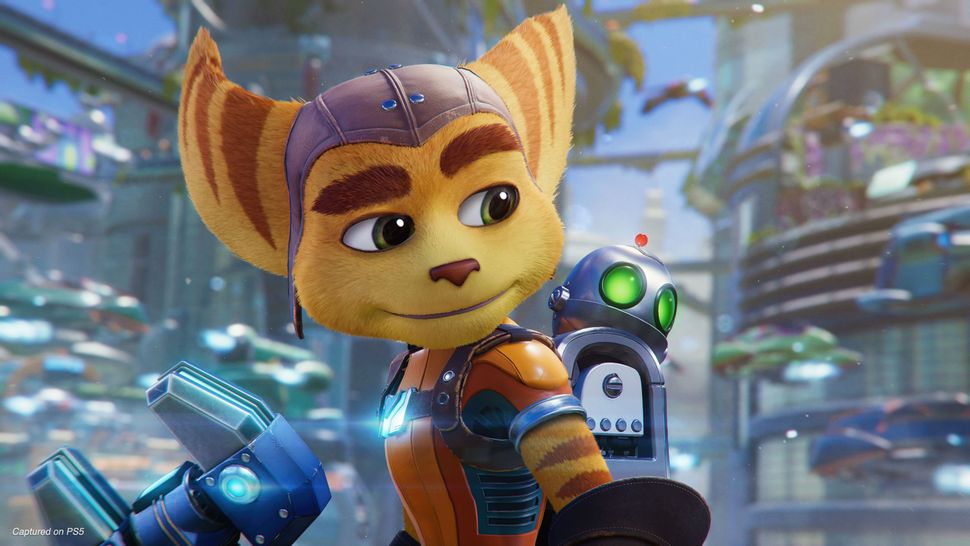 This is the easy bit. Aside from the fact that one can play games from discs and the other exclusively from the console's internal storage system, the PS5 and PS5 Digital Edition play the same PS5 games in the same way. With identical internal specs, you can enjoy 4K gaming at fast refresh rates on both the PS5 and its digital-only counterpart, so don't expect any differences in gameplay.
Sony's lined up some great exclusive titles to play on both machines. Right now, you can currently play big hits like The Last of Us Part 1, Gran Turismo 7, God of War: Ragnarok, the Demon's Souls remake, and more. That's before taking into account third-party titles like Cyberpunk 2077 and Resident Evil 8: Village.
Where things get a little murkier is on the backward compatibility front. Yes, the digital edition of the console will play PS4 titles – but obviously, it can't play your existing, disc-based collection. Instead, you'll have to purchase them again digitally.
Sony has taken the sting out of that fact slightly through its PlayStation Plus Collection perk for PS Plus subscribers, though. This collection allows PS5 owners access to free downloads of 19 top PS4 games, including God of War, Uncharted 4, and Bloodborne. It's a nice perk and an instant PS5 library of games for newcomers to the console family.
But it doesn't do much to cover the hundreds of PS4 titles out there on discs for PS5 Digital Edition owners. That said, the revamped PS Plus service now includes a library of digital games for those subscribed to PS Plus Extra or Premium tiers, saving money in the long term. That's without factoring in the PS Plus free games each month too, which is a nice bonus for all tiers.
It's worth noting that not every PS4 game is compatible with PS5, either, though the incompatible PS4 games list is frankly tiny. Unless you're really wanting to play Afro Samurai 2: Revenge of Kuma Volume One or Shadwen again, it won't be a problem for most. On a more positive note, at least you can now view hidden trophies for the games you want to play.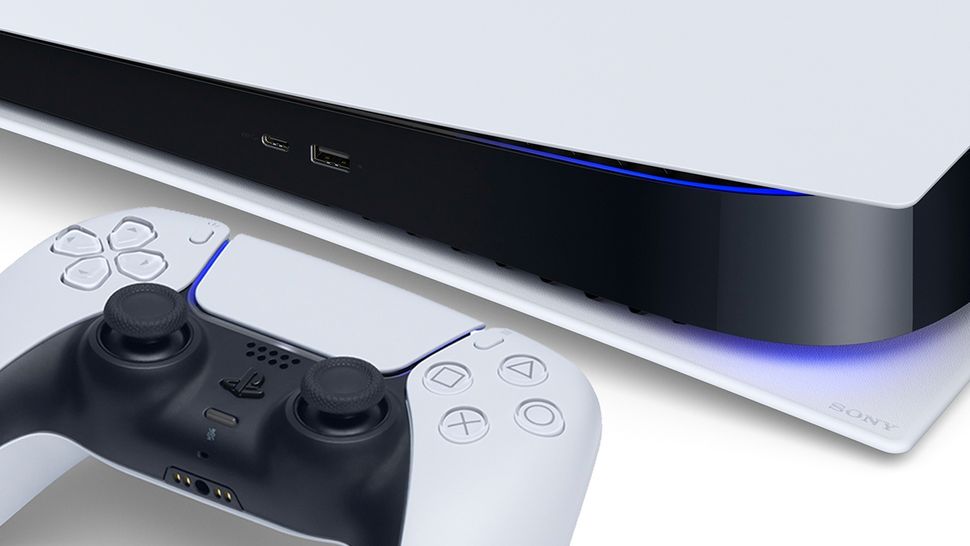 PS5 vs PS5 Digital Edition: Verdict
Realistically, we can't make a call for you on financial matters. But if you're an avid gamer without the cash to make the big jump to the top-tier PS5, by all means, go for the digital console. New-gen gaming will still be a delight on that entry-level model, too, and it's great that performance is consistent across both.
But our gut feeling remains that, should you be able to afford it, you should opt for the standard, disc-based PS5 console. This grants access to the joys of 4K Blu-ray viewing (they look better than 4K Netflix streams, honest!), not to mention the potential money saved over the years in trading disc-based games with your friends and at exchange shops.
One last thing to consider, too, is the gray area that is digital ownership – be that of music, films, or indeed games. When it comes to digital media, you don't actually own a title in perpetuity. Should, in the year 2035 or some other distant date, Sony decide to switch off the PS5's digital storefront distribution… where will you re-download your games from? Just remember Sony planned to close the PS3, Vita, and PSP stores last year before reversing this decision.
Yes, the online elements of modern games mean that patches come frequently and unfortunately, can sometimes be required before a game will even work. But if Sony's servers ever get taken out due to unpredictable circumstances, it's not quite as reassuring to have a solely digital games collection compared to a physical one.
PS5 vs PS5 Digital Edition - Frequently Asked Questions
Does the PS5 or PS5 Digital Edition have more storage?
The PS5 and the PS5 Digital Edition have the same 667GB storage, which might be something to consider when making a purchase. For the PS5, having a disc is a great way to free up space on your console since you won't rely on the console's storage for a game's entire data. However, for the PS5 Digital Edition, if you're installing a lot of high-spec PS5 titles, like God of War Ragnarok, which boasts a 200GB download, then it might be worth some additional internal storage for the rest of your library.
Can you play PS5 games without a disc?
Yes, the vast majority of PS5 games are available digitally via the PlayStation Store. This is great news if you choose to purchase the cheaper PS5 Digital Edition, as it means you'll be able to play the best PS5 games without relying on owning the disc.
Is the PS5 more powerful than the PS5 Digital Edition?
In terms of power, the PS5 and the PS5 Digital Edition are on-par. There are little to no differences in the console's power, which is worth considering. Buying the Digital Edition offers the same console, slightly cheaper due to the lack of a disc drive, which will play into when you make your final decision.
Now that you've read our recommendations for whether the PS5 or PS5 Digital is better, be sure to visit our page on upcoming PS5 exclusives, for the games that you can't play anywhere else.
Sign up for Black Friday email alerts!
Get the hottest deals available in your inbox plus news, reviews, opinion, analysis and more from the TechRadar team.

Rhys is TRG's Hardware Editor, and has been part of the TechRadar team for more than two years. Particularly passionate about high-quality third-party controllers and headsets, as well as the latest and greatest in fight sticks and VR, Rhys strives to provide easy-to-read, informative coverage on gaming hardware of all kinds. As for the games themselves, Rhys is especially keen on fighting and racing games, as well as soulslikes and RPGs.