Samsung confirms Galaxy S5 camera issues
It's just a decorative camera ... for now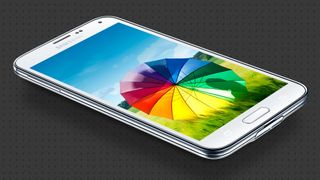 Update: Well, straight from the phone maker's mouth, the Galaxy S5 camera is indeed leaving some users SOL.
In a statement, Samsung has said it's "learned a limited number of Galaxy S5 devices may have an issue that causes a 'Camera Failure' pop-up error message."
The issue appears to affect Verizon and Sprint Galaxy S5s, and the Korean firm suggests getting in touch with your carrier or Samsung itself for a replacement.
Verizon acknowledged the camera failure in a tweet, saying that S5 owners who see the "Warning: Camera Failed" message should contact @VZWsupport.
Original article below...
Verizon Galaxy S5 owners have a lot to be excited about when it comes to their choice of smartphone, except one thing: the camera.
For some reason, the Galaxy S5 on Verizon has a wonky camera - and by wonky, we mean it doesn't work.
After a few days of perfectly fine function, the camera app stops and gives the error message, "Warning: Camera Failed," as noted by XDA developer forum members.
This is definitely frustrating, as the camera is one of the biggest used features of a smartphone if Instagram and Facebook are good indicators.
What to do?
At the moment, there doesn't seem to be a fix for the issue. Restarting and factory resetting the Galaxy S5 doesn't seem to help the problem, either. At this point, your best bet is to exchange your device at a Verizon retail store (or wherever you bought your S5) and hope you don't get another troubled unit.
If or when this problem becomes more widespread, we can expect Samsung to issue either a software fix, or a hardware recall. Some Galaxy S5 owners on Verizon are saying it's a hardware problem, so we'll soon find out.
Until then, how is your Verizon Galaxy S5 holding up? Are you affected by the camera issue? If so, how long did it take before the problem hit, and do third-party camera apps help? Let us know!
Sign up to receive daily breaking news, reviews, opinion, analysis, deals and more from the world of tech.