Thanks to a minor nuisance known as Covid-19, theatrical movie releases were all-but non-existent in 2020, and any new titles that did see the light of day were often confined to streamers like HBO Max and Disney Plus.
2021, though, turned out to be one of the best years for film fans in living memory. Not only did we seen four Marvel movies released last year (Black Widow, Shang-Chi, Eternals and Spider-Man: No Way Home, which, collectively, lengthened the task of watching the Marvel movies in order), but we also enjoyed the big-budget action of theatrically-released flicks like Dune, No Time to Die and The Matrix Resurrections.
Luckily, 2022 has continued in the same vein. We've already seen the release of Uncharted, The Batman, Top Gun: Maverick, Jurassic World: Dominion, Lightyear and Thor: Love and Thunder this year, but there are still plenty more new movies on the way soon.
Below, we've rounded up the biggest of the lot – from Black Panther: Wakanda Forever to Avatar: The Way of Water. For the horror fans among us, we've also collated a list of the biggest new horror movies coming in 2022.
---
Prey
Release date: August 5, 2022 (Hulu and Disney Plus)
The fifth instalment of, and prequel to, the Predator franchise, Prey will follow the famous creature's first journey to Earth. 10 Cloverfield Lane director Dan Trachtenberg has signed on to direct, while Amber Midthunder, Dakota Beavers and Dane DiLiegro are all confirmed to star (no Arnie, though, unfortunately). Original titled Skulls, Prey will be coming to Hulu and Disney Plus exclusively on August 5.
Don't Worry Darling
Release date: September 23, 2022 (theatrical)
"Everyone is acting like I'm crazy, and I'm not crazy", says a disturbed Florence Pugh in the first trailer for Olivia Wilde's upcoming psychological thriller, Don't Worry Darling, which says something of its inevitably twisty story. The movie stars Pugh as a 1950s housewife, Alice, whose reality begins to crack when she questions the men around her (including Harry Styles' Jack and Chris Pine's Frank). Gemma Chan, Kiki Layne and director Olivia Wilde also star in this one, and we're mightily excited to see how its mysterious premise unravels.
Halloween Ends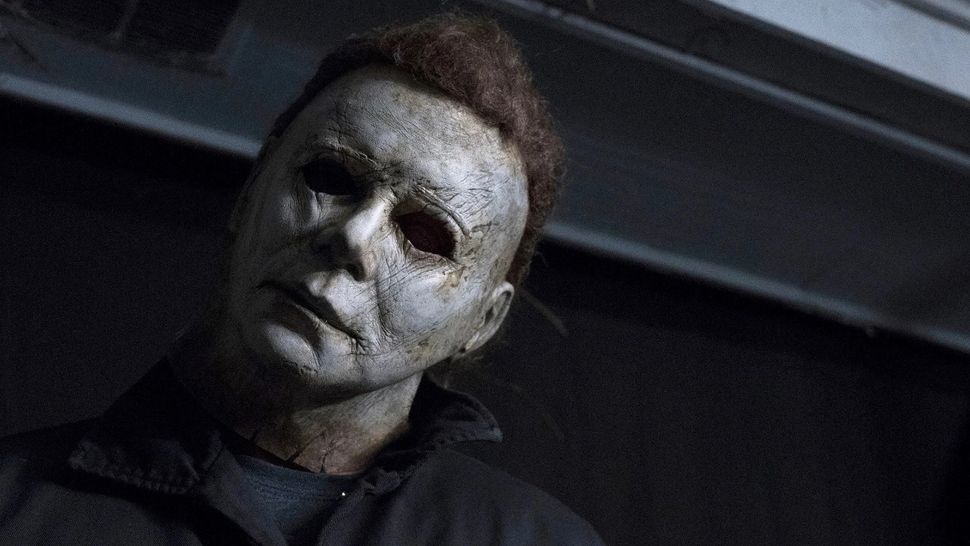 Release date: October 14, 2022 (theatrical)
A direct sequel to Halloween Kills – which arrived in October 2021 – Halloween Ends will (supposedly) end the long-running franchise almost exactly a year later. We expect Michael Myers and Laurie Strode to both return, though, which begs the question: was Halloween Kills actually necessary? Expect some near-misses and (another) cliff-hanger ending.
Black Panther: Wakanda Forever
Release date: November 11, 2022 (theatrical)
When Black Panther: Wakanda Forever lands in theaters on November 11, you'll be hard-pressed to find a dry eye in the house. After Chadwick Boseman's tragic passing in August 2020, nobody really knows how director Ryan Coogler plans to address the actor's loss in this long-awaited follow-up to the 2018 mega-hit, but you can bet Marvel fans the world over will be eager to find out.
Speaking to Good Morning America (opens in new tab) in March 2021, Lupita Nyong'o said that while the movie will inevitably be "different" in several ways, all of its cast and crew "are dedicated to re-imagining or carrying on [Boseman's] legacy." Black Panther: Wakanda Forever will also mark the third Marvel Phase 4 adventure to land in theatres in 2022 (after Doctor Strange in the Multiverse of Madness and Thor: Love and Thunder).
Avatar: The Way of Water
Release date: December 16, 2022 (theatrical)
James Cameron is anything but prolific these days – Avatar: The Way of Water (aka Avatar 2) will be only his third movie in 25 years – but when he does step behind the camera, you know you'll be seeing something groundbreaking. He tends to spend the long gaps between releases waiting for filmmaking technology to catch up with his vision, so his return to the spectacular alien ecosystem of Pandora will feature world-first underwater performance capture sequences.
Kate Winslet (who held her breath for an incredible seven minutes during filming), Jermaine Clement and Cliff Curtis join the cast alongside Sam Worthington and Zoe Saldana. Sigourney Weaver and Stephen Lang also return, despite their characters being presumed dead. While this sequel was delayed by a year as part of Disney's massive Covid-19-induced release date shake up, you won't have to wait another decade for more Avatar – part 3 is set for December 2024, with a fourth and fifth movie also in the works.
You can check out our breakdown of the movie's long-awaited first trailer here.
Aquaman and the Lost Kingdom
Release date: March 17, 2023 (theatrical)
Admittedly, we've now moved into 2023 territory, but Aquaman 2 was scheduled to hit theaters on December 16, 2022, so it gets a mention here. Going by the less internet-friendly title of Aquaman and the Lost Kingdom, Aquaman 2 will splash onto screens to continue the underwater adventures of Jason Momoa's DC superhero. This long-awaited sequel reunites the actor with original co-stars Amber Heard, Yahya Abdul-Mateen II, Nicole Kidman and Patrick Wilson – as well as director James Wan – and will see the titular character forced to "forge an uneasy alliance with an unlikely ally to protect Atlantis, and the world, from irreversible devastation." Expect even more comic book carnage, then.
Spider-Man: Across the Spider-Verse (Part One)
Release date: June 2, 2023 (theatrical)
The first instalment in a two-part sequel to the 2018 hit, Spider-Man: Across the Spider-Verse (Part One) will follow Miles and Gwen as they encounter different worlds (and characters) on their travels across the multiverse. The movie's producers have already revealed that each dimension in the second Miles Morales-led Spidey movie will "have its own art style" and "feel like it was drawn by a different artist's hand," so there's a good chance that this one will look even better than the excellent original. What's more, the same duo have also revealed that Across the Spider-Verse may be tied to the MCU, after all, meaning we could see Tom Holland's Spidey in animated form for the first time. As with the Aquaman sequel (above), this one was initially slated to release in 2022, but is now scheduled for a 2023 arrival.

Mission: Impossible – Dead Reckoning: Part One
Release date: July 14, 2023 (theatrical)
Okay, we know this list was supposed to detail 2022 movies exclusively, but Mission: Impossible – Dead Reckoning: Part One (or Mission: Impossible 7, if you're in a rush) has endured so many scheduling delays that it's worth including as a footnote here.
Tom Cruise will have hit 60 by the time this seventh entry in the iconic franchise hits cinemas, and it'll also mark the penultimate outing for the actor's famous action hero, Ethan Hunt. Having delivered the long-running franchise's best instalments with Rogue Nation and Fallout, Christopher McQuarrie is also back behind the camera for number 7 and its follow-up. Plot details are currently wrapped up tighter than a government vault, though the movie's bombastic first trailer did give us our first glimpse at Hunt and company's return to action.
To best prepare yourself for the chaos to come, check out our ranking of the six Mission: Impossible movies released so far.