LTE Advanced from T-Mobile is the next step to 5G connectivity
Gigabit Class LTE is the 'bedrock of 5G'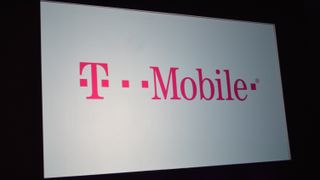 T-Mobile is forging ahead on the path to 5G by further rolling out an interim step in the form of Gigabit Class LTE. Delivered via the company's LTE Advanced network, T-Mobile announced today that it now counts more than 920 markets in the US with this speedier version of LTE.
In 430 of those markets, carrier aggregation, 4 x 4 MIMO – i.e. multiple data input and output streams at once – and 256 QAM tech have also been activated to deliver even greater speed boosts.
T-Mobile claims it now has more LTE Advanced markets than any other carrier, with several million Gigabit LTE-capable devices in customer hands. Even more Gigabit devices are due out next year, presumably the Galaxy S9 and the like.
Teaming up with chipmaker Qualcomm, T-Mobile announced the rollout at an event in San Jose, California earlier today. Qualcomm's Snapdragon Gigabit LTE modems in smartphones allow for LTE Advanced connectivity.
According to T-Mobile, LTE Advanced allows for double download speeds. Add in the three speed-boosting technologies listed above, and those speeds are doubled once more.
In several on-site demonstrations, the technology lived up to T-Mobile's claims, showcasing faster download speeds, quicker movie download times and snappier data transfers. The demonstrations pitted older smartphones against newer models, like the Samsung Galaxy S8 and Samsung Galaxy Note 8, which house Qualcomm's Gigabit LTE modems.
Another demonstration showed off something T-Mobile and Qualcomm are keen to emphasize; that more devices with Gigabit LTE on the same network actually take up less bandwidth than older devices without the modems, thus allowing the network to perform better overall.
Gigabit Class LTE's impact on virtual reality was also demonstrated; Google Daydream View headsets with Gigabit LTE phones ran demos at 50 mbps. A Qualcomm representative told us these speeds might not be possible on older devices that lack the modems, and a user may experience stuttering or otherwise degraded visuals.
Notably, only Android devices with the Snapdragon 835 chipset are capable of connecting to T-Mobile's LTE Advanced network.
And while the demonstrations showed a marked speed boost thanks to Gigabit LTE, it's important to note that the demos were carried out on an in-house network inside a convention center. While a live environment, the network wasn't congested to the same level one would see in a real-world setting. Still, the boosts were impressive, and illustrated the promise of LTE Advanced and, eventually, 5G.
T-Mobile has been rolling out LTE Advanced technology since 2014, and undertook a greater push last year when it doubled its LTE Advanced footprint. It's not the only one in the LTE Advanced space, of course, as Verizon and AT&T are also working to deploy the next-gen LTE to their customers.
Not 5G ... yet
T-Mobile's Mark McDiarmid was quick to point out that LTE Advanced is not 5G, and the carrier isn't going to refer to the network capacity as 5G. This comment garnered claps from the audience, as 5G is often misnomered.
However, T-Mobile and Qualcomm consider LTE Advanced to be the "bedrock of 5G," an important step on the path to the wider 5G rollout, which T-Mobile will begin to undertake in 2019 and make available nationwide by 2020.
What's more, LTE Advanced will serve customers when they aren't in a 5G network. Qualcomm's Pete Lancia noted that 5G won't roll out all at once, and LTE Advanced will take over when customers are no longer receiving 5G signals.
McDiarmid noted during a Q&A session that Gigabit LTE is about making maximum use of the spectrum T-Mobile already has.
"We have the spectrum, but now we've enabled Gigabit [LTE] on that spectrum," he said.
T-Mobile also announced it will launch License Assisted Access to customers sometime this year. LAA uses unlicensed spectrum on small cell networks to deliver another level of LTE on a denser network.
These are the best phones today – hopefully they'll work with LTE Advanced
Sign up to receive daily breaking news, reviews, opinion, analysis, deals and more from the world of tech.
Michelle was previously a news editor at TechRadar, leading consumer tech news and reviews. Michelle is now a Content Strategist at Facebook. A versatile, highly effective content writer and skilled editor with a keen eye for detail, Michelle is a collaborative problem solver and covered everything from smartwatches and microprocessors to VR and self-driving cars.