Don't be fooled: AT&T's new network isn't really 5G
'5G Evolution' is faster, but also a bit of a misnomer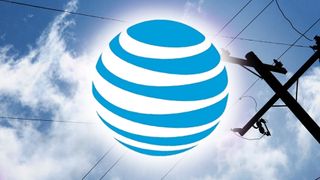 (Image credit: ATT)
AT&T announced today that it has begun rolling out its 5G Evolution service, offering select phones in select areas faster-than-4G service — even if it's not teeechnically 5G.
Starting out in Austin, Texas, users with a Samsung Galaxy S8 and Galaxy S8 Plus can now participate in the 5G Evolution program, allowing them to enjoy speeds the telecom giant claims are twice as fast as its current 4G LTE service.
Though true 5G connectivity is fast approaching, the catch here is the gigabit-speed wireless standard is still in development, with AT&T in particular currently working on building infrastructure to bring true 5G service to the US.
AT&T is also neck-and-neck with chief rival Verizon in the race to deliver 5G to the country, with Verizon announcing tests for its newly built network just a couple months ago.
5Genuine?
As for 5G Evolution, it's unclear if the program will give way to 5G once the standard is achieved nationwide, or if the Galaxy S8 and S8 Plus will continue to be supported when that moment comes.
Until then, owners of the newest Samsung handsets can at least enjoy faster service, with AT&T planning to offer support for "numerous other devices" by the end of the year.
After Austin, the next destination for AT&T's 5G Evolution program is Indianapolis sometime this summer, with over 20 other major metro areas destined for "5G" over the following months.
Sign up to receive daily breaking news, reviews, opinion, analysis, deals and more from the world of tech.
Parker Wilhelm is a freelance writer for TechRadar. He likes to tinker in Photoshop and talk people's ears off about Persona 4.