KEF has refreshed its high-performance R Series speaker range with a new set of devices for 2023. The line-up boasts audio tech upgrades to deliver superior stereo or home theater sound whether you want a new set of speakers to fit on a bookshelf or stand on the floor.
KEF is known for building premium audio products that deliver high-end sound, like the KEF LS50 Wireless II stereo speakers. KEF says the seven speakers in the R Series range are "engineered to provide superior performance with more detail, deeper insight and greater excitement."
This is thanks to a bunch of tech upgrades, including a refined tweeter gap damper to tame resonances for improved detail, a flexible Decoupling Chassis to prevent unwanted vibrations and deliver better quality, and hybrid aluminium bass drivers for greater driver excursion resulting in deep and controlled bass.
But the standout feature here is a new kind of technology that KEF calls Metamaterial Absorption Technology, a "maze-like structure" within each speaker where channels can absorb specific frequencies.
KEF says this creates "an acoustic black hole" that can absorb 99% of unwanted sound from the rear of the speaker's tweeter. The result is less distortion, and that promises a pure acoustic performance with incredibly natural sound.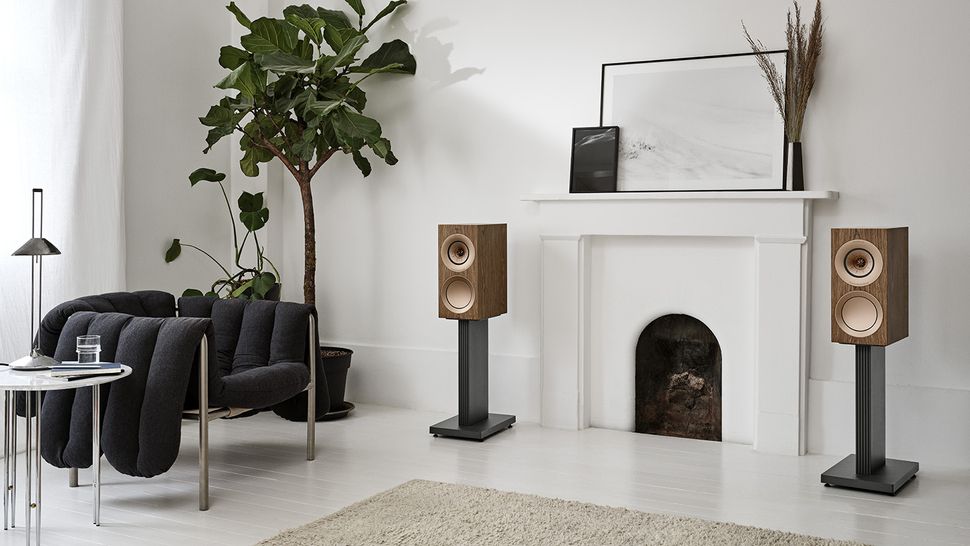 There are seven speakers to choose from that cater to a range of preferences. The R11 Meta, R7 Meta and R5 Meta are floor-standing speakers, and the R3 Meta is built for bookcases or stand placement. They all deliver high-fidelity stereo sound and are designed to work in various spaces. KEF says it's depth and detail that these excel in. The R6 Meta and R2 Meta are center speakers for a home theater set-up, delivering clear dialogue and built to work well in a range of rooms.
If you're looking for Dolby Atmos support, check out the R8 Meta surround speaker, which can be wall-mounted or put on top of another R Series loudspeaker to deliver immersive sound.
All of the speakers in the range have a contemporary, stylish design that we've come to expect from KEF. There's a choice of three finishes, Black Gloss, White Gloss, and Walnut. But two signature finish options will also land later in the year: a Titanium Gloss Special Edition for the R7 Meta and the Indigo Gloss Special Edition for R3 Meta.
The KEF R-Series is out now, but you'll have to wait until Summer 2023 for the special edition finishes.
KEF R-Series Pricing:
Why you can trust TechRadar We spend hours testing every product or service we review, so you can be sure you're buying the best. Find out more about how we test.
R11 Meta: £5,500 / $3,250 per piece
R7 Meta: £4,000 / $2,500 per piece
R5 Meta: £3,000 / $2,000 per piece
R3 Meta: £1,900 / $2,200 per pair
R6 Meta: £1,600 / $2,000 per piece
R2 Meta: £1,200 / $1,400 per piece
R8 Meta: £1,400 / $1,600 per pair