Epic Games is taking its fight with Apple to Australia
Fortnite maker claims iPhone creator is 'in breach of consumer law'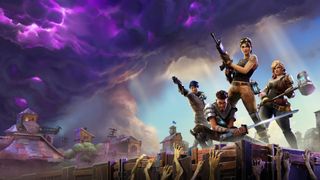 (Image credit: Epic Games)
[Update November 18 @ 4:15pm AEDT: Apple Australia has sent TechRadar a statement regarding the new legal filing by Epic Games. You can read portions of it in our story below.]
The legal action against Apple is intensifying. Fortnite creator Epic Games has started legal proceedings against the tech giant's Australian arm. It's an extension of a fight that started in the US, where Epic has already sued Apple.
The dispute kicked off when Epic Games claimed that Apple's payment processes for apps on iOS were anti-competitive. Namely, the 30% slice that Apple takes from any transaction made on its platform.
Epic attempted to get around this rule when it made it possible for players to make in-app purchases directly through them, which resulted in Apple removing Fortnite from the App Store.
Today's Federal Court filing alleges that Apple's model is in breach of Australian consumer law, "as well as various sections of the Competition and Consumer Act 2010".
In a statement made today, Epic's founder and CEO, Tim Sweeney, said the implications of the court battle go far beyond just Epic against Apple.
iPhone 12: our review of Apple's latest smartphone
"It goes to the heart of whether consumers and creators can do business together directly on mobile platforms or are forced to use monopoly channels against wishes and interests," said Sweeney.
Sweeney went on to comment that when Apple pioneered the personal computer, the market was open to anyone. He says, "Today's digital platforms must be similarly open to fair competition".
In statements made to the Sydney Morning Herald, the Epic Games founder also said his company had chosen to expand its legal fight to Australia because under the country's regulatory system, "it's another set of laws under which Apple's practices are clearly in violation".
Epic also made clear it is not seeking financial gain from Apple in either Australia or the US. Rather, it says it's seeking fair access and competition in the market.
Apple sees the actions of Epic Games, and its circumventing of its App Store guidelines, as having breached the safety and trust of its users.
In a statement to TechRadar, Apple Australia has said its "priorities have always been to provide customers with a safe and trusted place to download software and to apply the rules equally to all developers".
Apple's statement goes on to read, "In ways a judge has described as deceptive and clandestine, Epic enabled a feature in its app which was not reviewed or approved by Apple, and they did so with the express intent of violating the App Store guidelines that apply equally to every developer and protect customers".
The judge which Apple refers to in its statement is Judge Yvonne Gonzalez Rogers from the US District Court, in a case filing between Epic Games and Apple that was filed on October 2, 2020.
Sign up to receive daily breaking news, reviews, opinion, analysis, deals and more from the world of tech.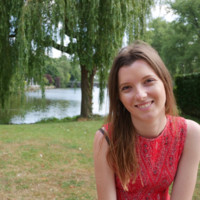 Jasmine Gearie is an ecommerce editor at TechRadar Australia, with a primary focus on helping readers cut through the jargon to find the best mobile and internet plans for their needs. She crunches the numbers to maintain dedicated guides to the latest phones, NBN and broadband plans of all types, and covers the important telco industry news. She also hunts down tech deals on laptops, phones, gaming consoles and more, so readers know where to buy the products they want for the cheapest prices.