The best wireless mouse 2022: top cable-free mice
The best wireless mouse for your cable-free pleasure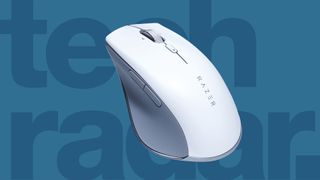 (Image credit: Future)
If you find that mouse cables are always far too long or way too short why not break free from their shackles with the best wireless mouse? Purists amongst you might scoff at these wireless alternatives, but you should know that these peripherals boast connectivity and performance that are leagues ahead of their predecessors.
We've tested our fair share of top-notch (and not-so-spectacular) wireless mice, and we've gathered our favorites in a list for you to browse. We've found the gadgets here to be reliable, accurate, and speedy enough to rival many of their wired counterparts – some are even deserving of a place on our best gaming mouse list. Pick up one of the best mouse pads and one of the best keyboards too and you'll be off to the races with your PC peripheral setup.
Below you'll find a mix of high-end wireless options with fantastic features and long battery lives, as well as sophisticated yet budget-friendly picks for people who don't want to break the bank. You can also check out our round-up of the best mouse deals if you want to find other cheap options for both wired and wireless mice.
The best wireless mouse 2022
Why you can trust TechRadar We spend hours testing every product or service we review, so you can be sure you're buying the best. Find out more about how we test.
The best wireless mouse overall
Specifications
Features:
multi-host connectivity for up to 4 devices, 8 independently programmable buttons, 5G advanced optical sensor
Reasons to buy
+
Gorgeous design
+
Precise ergonomics
+
Can connect to multiple devices
Reasons to avoid
-
No USB-C port
-
Not particularly portable
Why go for the mediocre when you can have a productivity mouse that's both stunning, feature-rich, and extremely functional? If macros are your life – whether you do a lot of video editing or heavily rely on graphics design – this is the best wireless mouse out there, with 8 fully programmable buttons at your disposal. Razer also gives it a whopping 16,000 DPI for the smoothest and fastest experience possible, and slaps on the multi-host connectivity because it knows that you're a multi-tasking machine that uses several devices at once. Of course, being the modern professional or creator that you are, you do things in style, and this mouse has that covered as well with its gorgeous and sleek white-on-gray design.
Read the full review: Razer Pro Click
The best budget wireless mouse
Specifications
Dimensions:
4.53 x 2.52 x 1.32 in (115.1 x 64 x 33.5 mm)
Reasons to buy
+
Ambidextrous
+
Affordable
+
Quiet
Reasons to avoid
-
Ergonomics could be better
Microsoft's Modern Mobile Mouse is an easy buy. It's sleek and minimalist. It has a soft finish that comes in different attractive colors to suit anyone's personality. And, it's incredibly affordable for just $39 / £30 / AU$59 a pop. But, this fun mouse is more than just attractive. It boasts great performance and long battery life as well, designed by Microsoft to deliver premium precision pointing, all while being quiet yet audible enough to give you that satisfying feedback. If you're looking for the best wireless mouse for your productivity needs, you've got a winner here.
Read the full review: Microsoft Modern Mobile Mouse
The best wireless mouse for gaming
Specifications
Interface:
Razer HyperSpeed Wireless
Dimensions:
5.00 x 2.67 x 1.73 in (128.0 x 68 x 44 mm)
Reasons to buy
+
Impeccable performance
+
Excellent ergonomics
+
Long battery life
Reasons to avoid
-
Expensive, we guess
-
No RGB
The Razer DeathAdder V3 Pro is an incredible gaming mouse that's light as a feather and just as supportive for palm grippers as it is for gamers with a claw grip. It's obvious that Razer has put a lot of painstaking attention to detail when it comes to its form. As a result, you've got a gaming mouse that offers the best and most comfortable experience, whether they're gaming or working.
Of course, we've found it to be just as impressive in performance and battery life as it is in form. Its satisfying-to-press optical switches and battery life of 90 hours are a boon to every user as well. This isn't just one of the best wireless mice to come out this year it's one of the best gaming mice ever, and more than worth its admittedly steep price.
Read the full review: Razer DeathAdder V3 Pro
The best wireless mouse for productivity
Specifications
Interface:
Bluetooth and 2.4GHz wireless
Features:
up to 70 days battery life, USB-C charging, Logitech Flow-enabled, app-specific customizations
Reasons to buy
+
Quiet tactile clicking
+
Long-lasting battery life
+
Customizable seven-button inputs
Reasons to avoid
-
May be uncomfortable for smaller hand
The Logitech MX Master 3S succeeds the popular MX Master 3, and it's only gotten better. It boasts the same versatility as its predecessors including those seven customizable buttons and three connectivity options, and a battery life that's as long as ever with up to 70 days of charge.
There are improvements here as well, making the line even more ideal for content creators and multitaskers. What's more, it now comes with an 8000 DPI track anywhere sensor that lets it perform beautifully on any surface (even glass). During testing, we found it to be much quieter than its predecessor – 90% quieter in fact – and its sensor to be more responsive and more accurate.
Read the full review: Logitech MX Master 3S
Excellent wireless gaming mouse with plenty of features
Specifications
Interface:
2.4GHz Lightspeed Wireless, Bluetooth
Dimensions:
5.17 x 3.12 x 1.62 inches (131.4 x 79.2 x 41.1mm)
Reasons to buy
+
Incredibly fast performance with 8,000Hz polling rate
+
Innovative drag-reducing paracord
Reasons to avoid
-
Possible performance hit at 8,000Hz with lower specs
The Logitech G502 X Plus may have abandoned the one feature most gamers loved about the Logitech G502 Lightspeed Wireless: weight customization. But, it makes up for that with even more impressive features and new tech that will benefit most gamers. Among them are a more lightweight body, a brand-new hybrid optical-mechanical switch, a faster Lightspeed wireless protocol, and double the predecessor's battery life.
Of course, its performance is on point as well. On test, the hybrid optical-mechanical switch delivered immediate responses and extremely satisfying tactile feedback while the HERO 25K sensor proved to be fast and accurate. We only wish that Logitech didn't charge a premium for its Powerplay charging system.
Read the full review: Logitech G502 X Plus
An excellent premium mouse with a charging port
Specifications
Interface:
2.4 GHz dongle and 6-foot Speedflex cable
Dimensions:
5.11 x 2.36 x 1.65 in (130 x 60 x 42 mm)
Reasons to buy
+
Buttons aplenty
+
Excellent, tunable performance
+
Feature rich
Reasons to avoid
-
Bitterly expensive
-
Over-involved customization
Simply put, the Razer Basilisk Ultimate can do a lot, and it does all of it well. This is a serious wireless gaming mouse with high-end performance and excellent battery life to boot. But, it knows how to have fun as well, with its fun little charging pedestal that – let's face it – makes it a lot cooler than it already is and plenty of other extra features like 14 customizable lighting zones, advanced Lift-off/Landing distance customization and customizable scroll wheel resistance. For all of that, you do have to pay a high price. But, hey, if you've got the money to spare, it's certainly worth the splurge.
Read the full review: Razer Basilisk Ultimate
7. Apple Magic Mouse 2
Th best wireless mouse for Mac users
Specifications
Dimensions:
4.47 x 2.25 x 0.85 in (113.5 x 57.1 x 21.6 mm)
Reasons to buy
+
Multi-touch surface is excellent
+
Thin and light
Reasons to avoid
-
Can't use when charging
Apple's Magic Mouse 2 might not be perfect – as you cannot charge and use it at the same time – but it's still an excellent wireless mouse, with a clean, buttonless, multi-touch design and sleek aesthetic that comes in either Space Gray or Silver. In fact, that multi-touch feature alone makes it worth the investment, as it lets you perform trackpad-like functions like swiping and scrolling. If you're invested in the macOS ecosystem, this is the best wireless mouse for you. Plus, it's thin and light like Apple's MacBooks, so if you're on the go, it's easy to slip this into the small pocket of your backpack or laptop bag. It's not exactly cheap, but it's worth it.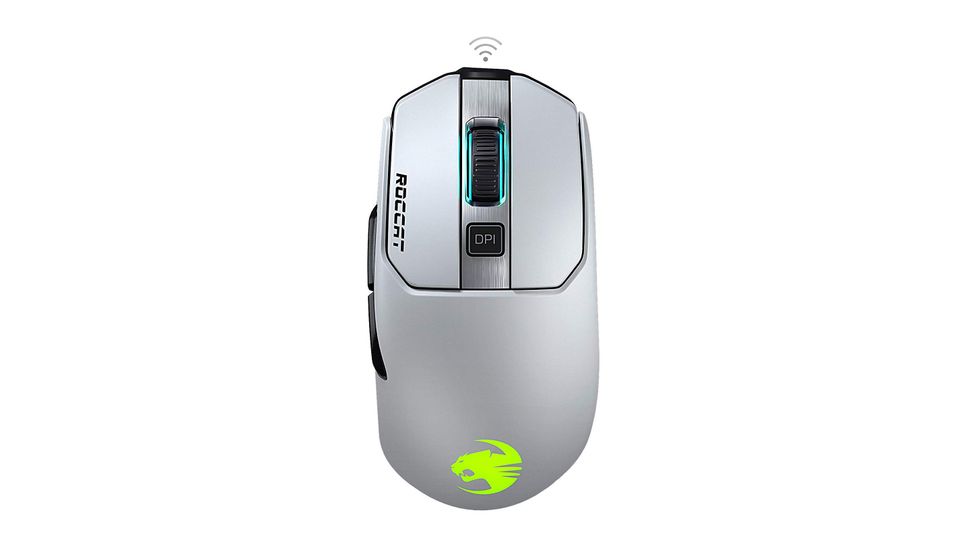 An excellent, minimalist wireless mouse
Specifications
Interface:
2.4GHz wireless transmission, 1.8m micro USB to USB cable
Dimensions:
4.88 x 2.56 x 1.69 in (124 x 65 x 43 mm)
Reasons to buy
+
Good battery life
+
Button response is great
+
Easy to set up
Reasons to avoid
-
Few buttons for a gaming mouse
-
No storage for wireless dongle
Roccat is no stranger to premium gaming mice with a cool aesthetic to boot, and the Roccat Kain 202 AIMO clearly hasn't fallen far from that tree. Rocking high-end performance, great tactile feedback and software support, nice RGB lighting, and an awesome design that is just as cool as it is comfortable, this is kind of the perfect baseline for wireless gaming mice. Of course, its price is just as luxurious as its new pearly-white shell, but this mouse also does a lot better than the competition in many things. So, it's certainly worth it, even if you have to break that piggy bank.
Read the full review: Roccat Kain 202 AIMO
A great wireless mouse with a focus on comfort
Specifications
Interface:
2.4GHz wireless, wired
Dimensions:
4.9 x 2.9 x 1.7 in (124.8 x 73.9 x 43.6 mm)
Reasons to buy
+
Looks amazing
+
Very comfortable
+
Amazing click action
Reasons to avoid
-
Qi wireless charging
-
Scroll wheel feels too light
Straddling the worlds of gaming and productivity is what the HyperX Pulsefire Dart does best. This is a comfortable, luxurious, and satisfying mouse with smart leatherette sides to further elevate your experience. Performance-wise, it certainly delivers as well, whether you're fighting off enemies in Apex Legends or battling through your long list of work to-dos. Even if the HyperX Pulsefire Dart doesn't pack features seen on more specialized gaming mice, it's perfect if you want a good all-rounder.
Read the full review: HyperX Pulsefire Dart
Very versatility gaming mouse
Specifications
Interface:
2.4GHz Wireless, Bluetooth, Wired
Dimensions:
4.94 x 2.83 x 1.57 in (125.6 x 72 x 40 mm)
Reasons to buy
+
Funky RGB lighting
+
Nice ergonomic shape
Roccat's Kone line gives its popular and great-performing gaming mice an ergonomic twist. The sleek Roccat Kone Pro Air, Kone Pro's wireless counterpart, offers users hours of comfortable use with its wide contoured body, a supportive hump, a lightweight frame, and a cable-free connection.
Besides being a pleasure to use, it's also oozing in versatility, offering both Bluetooth and 2.4GHz wireless connectivity as well as a wired one via Roccat's PhantomFlex USB-C cable. Of course, its performance is nothing to joke about either, thanks to those Titan optical switches that deliver accuracy, speed, and a satisfying feel. Roccat then rounds it out with that gorgeous honeycomb RGB lighting on the left and right buttons.
Sign up to receive daily breaking news, reviews, opinion, analysis, deals and more from the world of tech.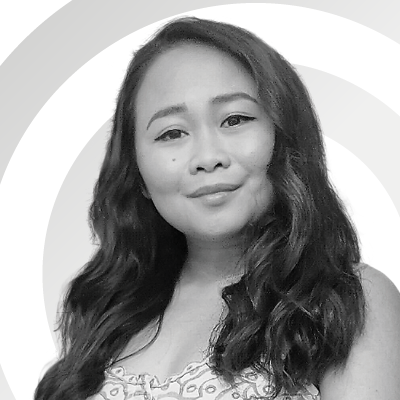 Computing Reviews and Buying Guides Editor
Michelle Rae Uy is the Computing Reviews and Buying Guides Editor here at TechRadar. She's a Los Angeles-based tech, travel and lifestyle writer covering a wide range of topics, from computing to the latest in green commutes to the best hiking trails. She's an ambivert who enjoys communing with nature and traveling for months at a time just as much as watching movies and playing sim games at home. That also means that she has a lot more avenues to explore in terms of understanding how tech can improve the different aspects of our lives.