Our picks
Just tell me what to buy, you say? Here's the rundown:
Processor: AMD Ryzen 5 5600X 6-Core 3.7 GHz or AMD Ryzen 5 3600 3.6GHz
Motherboard: Asus AM4 TUF Gaming X570-Plus or Asus ROG Strix X570-E Gaming ATX motherboard
RAM: G.Skill Trident Z RGB 32 GB (2 x 16 GB) DDR4-3200 Memory
Graphics: Nvidia RTX 2060 Super, Nvidia RTX 3080 or AMD RX 6800 XT
Drive: Samsung 980 PRO m.2 1TB SSD
World of Warcraft: Shadowlands packs in several new graphics and gameplay upgrades. That means it's an excellent time to build a new PC to get the most out of your leveling journey, even though World of Warcraft is known for being forgiving of older machines. As an added bonus, the release date coincides with Black Friday PC components sales, although the hottest hardware will be in short supply this holiday season.
We'll run down the list of ideal and budget system components for seeing Shadowlands in all its glory. If you're not ready to take the plunge with an entirely new machine, but you do want to make some isolated upgrades to your existing setup, you can use our recommendations for that as well.
Despite running on a wide variety of setups, and accepting older hardware with aplomb, World of Warcraft can be surprisingly demanding – especially for a game that requires no skill shots and a fairly reasonable frame rate. An engineer friend likes to say that WoW will find the weak spot in any computer build and make it suffer, and he's absolutely correct; most system components have an impact on how the game will play, so you can't safely ignore any of them. That said, it'll also run on a seven-year-old MacBook Air – it just won't look as pretty.
CPU: WoW does multi-core now
Unlike some first-person shooters where you can generally focus on the graphics processor and the CPU isn't as important, Warcraft makes heavy use of the CPU as it communicates information about potentially thousands of objects and effects on screen, and this is often the bottleneck for your game experience on older PCs. WoW's frame rate isn't locked by the game's servers, unlike many other games, so it'll push data downstream as fast as you (and the server) can handle it.
Warcraft strongly supports all CPU platforms; even the new mobile M1 chip for Apple machines is supported now, thanks to a swift hotfix, and performing surprisingly well by all reports. But you'll get the best performance from beefy desktop AMD and Intel models. For now, we're recommending AMD Ryzen 5000 or 3000 series processors, since they support PCIe 4.0, which will allow for faster SSDs.
In particular, we like the AMD Ryzen 5 5600X 6-Core 3.7 GHz as a great balance of performance and price… but good luck finding one. A more-reasonable and actually obtainable option is the AMD Ryzen 5 3600 3.6GHz (no X), which is cheaper and can be overclocked to perform as well as a 3600X with a single click.
If you want to go with Intel, Team Blue recently confirmed that its upcoming 11th gen Rocket Lake chips will debut with PCIe 4.0 support in Q1 2021. Raw performance between AMD and Intel chips for processing cluttered WoW scenes have scored remarkably close to one another in recent benchmarks (close enough that you can put one or the other on top by overclocking your RAM a bit,) so either is a solid choice once PCIe 4.0 is universally available. But if you're ok with a slower SSD, or can't afford an expensive Gen4 SSD, Intel's strong single-core performance makes its processors perfect for WoW.
Warcraft lists an Intel Core i5-3450 or an AMD FX 8300 as minimum, though it'll run on less, and the AMD Ryzen 7 2700X or Intel Core i7-6700K as recommended in Shadowlands system requirements. We went ahead and listed some processors down below.
Pick the right motherboard
To go with that AMD chip, you're going to want a nice 500-series motherboard, which delivers on that PCIe 4.0 compatibility.
For a solid mid-tier model, we like the Asus AM4 TUF Gaming X570-Plus. The still-excellent B550 Plus also incorporates PCIe 4.0 support, but is only a bit cheaper than the Asus in-house-designed x570, making that board a better deal in our eyes. Asus build quality for higher-end motherboards is always a pleasure to handle.
If you're looking for a high-end model with all the features most gamers need, the Asus ROG Strix X570-E Gaming ATX Motherboard is our pick for the big form factor and higher price. Among many other features, it has that PCIe 4.0 support, the fastest LAN and Wifi connections commonly available, two m.2 slots with heat sinks, some sexy RGB lighting with Asus' AuraSync control (super simple to use and compatible with a wide range of parts,) and a water pump header if you're feeling toasty and want even more things with lights. It has all the features most WoW gamers will ever need.
We've included links for all of those motherboards below, and even picked out some Intel equivalents.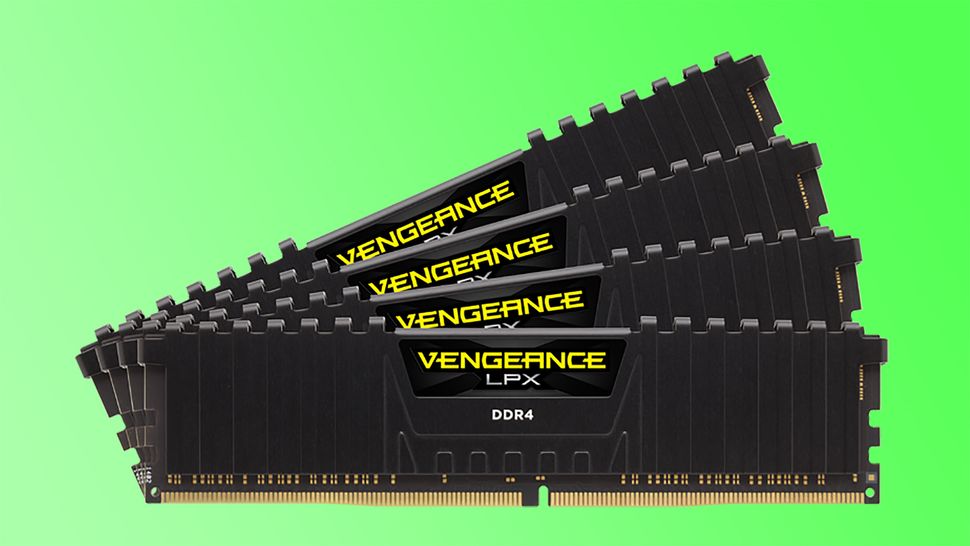 RAM: more important than you think
In World of Warcraft, you either have enough RAM, or you don't. Adding more doesn't help you if you already have enough – though it can help if you don't want to close other programs. How much RAM will get it done for you depends on the rest of your setup and how ambitious you're being for in-game settings. It also depends on how many mods you're running; add-ons are notoriously RAM-hungry, and some popular packages can use more RAM than the base game itself. (If those mods are throwing errors, they can choke your CPU as well.)
If you notice your PC starting to hitch when you're loading new things in Warcraft, there's a good chance that you're getting bottlenecked by RAM. If your SSD or hard drive is also slow, you then hit a double whammy, as the overloaded RAM tries to use the slow drive to temporarily store the extra information it's too full to consider.
Warcraft suggests 4GB of RAM as minimum (8GB if you're using onboard graphics instead of a separate card, as in some non-gaming laptops), and 8GB as recommended for Shadowlands. Realistically, if you're a heavy mod user and don't want to see any hitches, you're going to want to at least double that. We're recommending two 16GB sticks in our suggested configuration.
We recommend DDR4 RAM that runs at 3200MHz for optimal performance, especially if you're running an older graphics card. If you want to splurge a bit, the benchmark sweet spot for many AMD systems is 3600MHz, but for World of Warcraft, you likely won't use that kind of turnover often.
Graphics card: to ray trace or not to ray trace?
Ironically for such an event- and effect-heavy game, one of the areas where WoW is most forgiving is in what GPU and graphics card you use. That's because so many of the game's system-settings sliders affect GPU load. So if you find you're getting slow frame rates, particularly at long draw distances, you have a lot of buttons to push to turn things down.
But what if you don't want to push those buttons? What if you want to run at Ultra settings with beautiful ray-traced shadows on a 4K monitor with 144mhz refresh and 80 fps? Then that flexibility means the opposite is true: WoW can make use of the most powerful video card you want to throw at it. It'll keep scaling up the effects to match the power of your graphics setup.
Blizzard says an Nvidia GeForce GTX 760 2GB or AMD Radeon RX 560 2GB or Intel UHD Graphics 630 are the minimum for Shadowlands, with a recommended base of Nvidia GeForce GTX 1080 8GB or AMD Radeon RX Vega 64 8GB... or better.
Those last two words tell the story. There really isn't a top limit, but WoW will also nearly run on a toaster at its most-simplified settings. So what would we recommend?
We hesitate to say it, but our current choices are cards featuring the Nvidia RTX 3080 or AMD RX 6800 XT graphics cards. They're not cheap, but feature a true leap forward in next-gen performance. The only problem: Both of those boards are currently made of unobtanium, as every botter and die hard gamer on the internet is trying to buy one.
What if you need a graphics card right now and can't wait until 2021? Consider investing in a solid Nvidia RTX 2060 Super, which will give you ray tracing tech to look at the sweet new shadows built into Shadowlands. Then wait for the NEXT next generation of cards to come out and scoop up an RTX 3080 or RX 6800 XT when you can get one.
You're going to want an SSD
Here's a category where you don't want to go cheap. Blizzard made a splash this fall when Warcraft developers made an SSD a required minimum part of the system setup – then recanted on that recommendation. Truthfully, nothing changed; WoW has always run on far less than the "minimum" system requirements. What the game's creators were trying to tell you is that it really matters for Warcraft performance whether you use a fast, solid state drive or a spinning platter.
Even if you upgrade nothing else for Shadowlands, upgrade your hard drive. You not only want an SSD, you want the fastest SSD you can get your hands on. You'll see the difference every time you zone into a new dungeon, raid, instance or scenario, and your overall performance in game will improve. This is why PCIe 4.0 SSDs shine, because they give WoW faster access to your drive.
We adore the high speed and solid build quality of one of Samsung's newest m.2 SSDs, the Samsung 980 Pro, which includes PCIe 4.0 support, and is the first PC SSD that can match the speeds.