While the Apple Watch 6 release date will likely be late 2020 alongside the iPhone 12, we've now heard a lot about the smartwatch's software, as Apple has unveiled watchOS 7 at WWDC 2020 - though sadly (albeit unsurprisingly) there was no sign of the Apple Watch 6 itself there.
But although watchOS 7 will come to many older Apple Watches, it's clearly designed with the Apple Watch 6 in mind, so even though the upcoming hardware wasn't shown off, we have some ideas of what it will be capable of through the new software.
As well as that, we've collected all the current news, leaks and rumors about Apple's next wearable, along with our expert analysis on when it might launch and what it might feature. You can read through all of those details below.
Below the leaks and rumored information, you'll find our wish list of the things we want most from the Apple Watch 6 in order to make it a substantial upgrade on the Apple Watch 5.
That wearable was good, but it wasn't a huge upgrade on the Apple Watch 4, so we're hoping for more this time around.
Latest Apple Watch 6 news: New leaks have pointed once again to blood oxygen monitoring being a feature of the Apple Watch 6, and we may now know how big the battery will be.
Cut to the chase
What is it? The next wearable from Apple
When is it out? Probably September 2020
What will it cost? Likely around $399 / £399 / AU$649
Apple Watch 6 release date and price
Other Apple products we expect to see in 2020:
With the exception of the original Apple Watch, each new model has launched in September of their respective years, so while there are no Apple Watch 6 release date rumors yet we're fairly confident that it will land in September this year.
More specifically, based on the days and dates that Apple tends to release new models we'll probably see the Apple Watch 6 on September 8 or 15. The former date has in fact now been tipped by one established leaker.
That's not when you'll be able to buy it though – expect to wait roughly 10 days from the announcement to the on-sale date.
It's also unclear if the Covid-19 pandemic will have impacted Apple's schedule. There are various rumors about the iPhone 12 being delayed for this reason, and it may be a similar situation for the Apple Watch 6.
As for price, it's likely to cost at least as much as the Apple Watch 5, meaning a starting price of at least $399 / £399 / AU$649.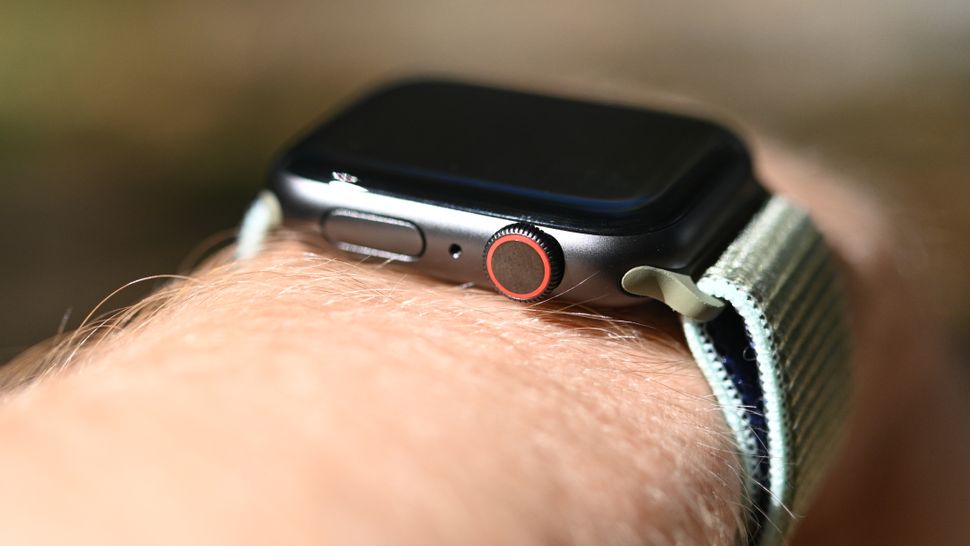 Apple Watch 6 display and design
We're already hearing a few rumors about the Apple Watch 6, including the possibility that it could switch to a new screen type. The Apple Watch 5 uses an OLED screen, but a report suggests the Apple Watch 6 might use microLED.
The main advantage of microLED is that it should be more power-efficient, which could mean the Apple Watch 6 would have better battery life.
All of this said, there has also been a more recent report that suggest the Apple Watch 6 will feature the exact same screen as the Apple Watch 5.
Another possible change to the screen is the addition of a Touch ID fingerprint scanner. Currently the Apple Watch range doesn't have any biometric security, but building a scanner into the screen would be a slick way to offer it.
This theory is based on a patent, and you can see a related image above. The patent explains that this could be achieved by moving the wireless antennas to the strap so there's more room for other components under the screen.
It's a change that as well as potentially creating space for a fingerprint scanner could also theoretically leave room for a larger battery. It would however limit the ability for third-party companies to offer straps, and likely mean that strap replacements would be very expensive.
Don't expect the Apple Watch 6 to look drastically different compared to previous versions of the smartwatch either. Trusted analyst Jon Prosser has said he believes the Apple Watch 6 will look similar to older devices.
Will look the same as Series 4April 22, 2020
Apple Watch 6 specs and features
One new feature the Apple Watch 6 might get is the ability to track your temperature. This was spotted in an Apple patent for improved yoga tracking, which would better be able to judge your pose and energy expenditure - so that too could be included, but it works in part through temperature measurements, which could have wider health and fitness uses.
We know now thanks to the watchOS 7 beta that the Apple Watch 6 (along with other Apple watches) will finally offer native sleep tracking too. This comes as no surprise though, as it's been rumored for a while.
The Apple Watch range already supports third-party sleep tracking apps, but surprisingly Apple still doesn't offer its own, so this has been a long time coming.
Another massive leak meanwhile suggests better parental controls are coming, along with new 'tachymeter' distance-tracking markings (a feature on traditional analog wristwatches) ringing the Apple Watch face. Also revealed in the leak: the Apple Watch 6 could get the capability to monitor blood oxygen levels and warn wearers if those drop low enough to risk a cardiac arrest. And, predictably, better ECG.
A later prediction by Prosser elaborated on the use for the blood oxygen level tracking: combine it with heart rate monitoring, and the smartwatch could be able to tell when the wearer is hyperventilating.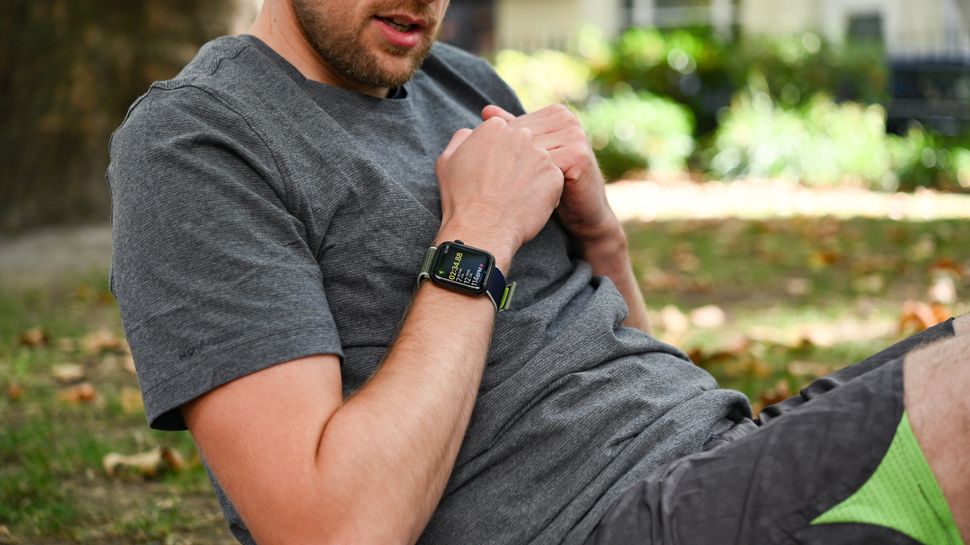 This could tip the watch off that the wearer is having a panic attack, and could tell the wearer to stop or pull over (if driving) and coach them into breathing until the attack passes. This could be the mental health tracking that a previous rumor hinted at.
Blood oxygen tracking is a feature that we've heard rumored a number of times at this point, including through supply chain sources, so it's looking very likely.
Another feature we might see is the ability for the Apple Watch to tell if you're in danger of drowning and contact the emergency services if so. This idea is based on an Apple patent which details a system where a device could detect if you're in say, open water, or salt water, and then based on your calendar and location data work out precisely where you are and whether you likely intended to be in that water.
And as well as new features, the Apple Watch 6 might also sport improved water resistance and wireless connectivity, as well as faster general performance. None of that is terribly surprising, except perhaps water resistance, since the Apple Watch 5 is already water resistant to depths of 50 meters.
This claim comes from Ming-Chi Kuo (a respected Apple analyst), who says a switch to liquid crystal polymer (LCP) materials in the circuit boards will allow for it.
Elsewhere, we also have some ideas of the possible battery size, as Apple batteries of 262.9mAh, 265.9mAh, and 303.8mAh have been spotted passing through the South Korean regulatory process. The Apple Watch 5 had a 296mAh battery, so these would be the right sort of size for a successor, with the three different sizes likely accounting for the different configurations and sizes of Apple Watch 6.
A big departure for an upcoming Apple Watch meanwhile may be a switch to a digital crown rather than the rotating option that sits on every Apple Watch model.
There's no guarantee this will be included on the Apple Watch 6, but it may be something the company is experimenting with thanks to a patent that we've seen from the company.
Apple Watch 6 with watchOS 7
Of course, the Apple Watch 6 will also come with a new version of the company's software on board, specifically watchOS 7, which has now been announced.
From new workouts, to streamlined complications, sleep tracking, hand washing tracking, and more, there's a lot planned.
Sleep tracking is perhaps the biggest update here, and gives us a clear look that the Apple Watch 6 may come with specific features that will be better at handling that.
What we want to see
Plenty more Apple Watch 6 rumors are sure to roll in, but in the meantime here's what we're hoping the wearable will offer.
1. Better battery life
The Apple Watch 5 actually has worse battery life than the Apple Watch 4, and while there's a good reason for that (the addition of an always-on screen), we'd still like to see some big improvements for the Apple Watch 6.
At a minimum we want it to match the Apple Watch 4's life, but ideally we want it to be even better, comfortably offering two or more days of life between charges. That would also make it more viable for sleep tracking – a feature that Apple is rumored to be adding.
2. More fitness features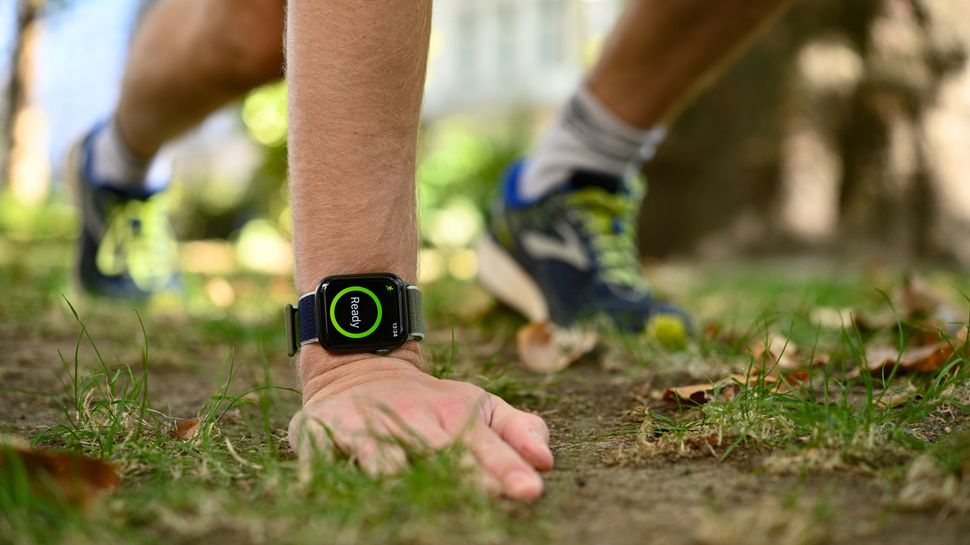 The Apple Watch is a great health and exercise device already, but we were disappointed to find that no significant new fitness features were added for the Apple Watch 5, so we'd like to see some for the Apple Watch 6.
What exactly they might be we'll leave up to Apple, but possibilities include the ability to more accurately track more exercises, or additional sensors for monitoring your health. The more granular the health info, the more accurately we can track progress and personal development.
3. A dimmer option for the always-on screen
The always-on display was a great new feature for the Apple Watch 5, but one significant issue with it is that it's too bright to comfortably use at night in the dark.
As such we want an option to have it go very dim, without turning off completely. This would also likely improve battery life, so it's a win-win.
4. Always-on for all apps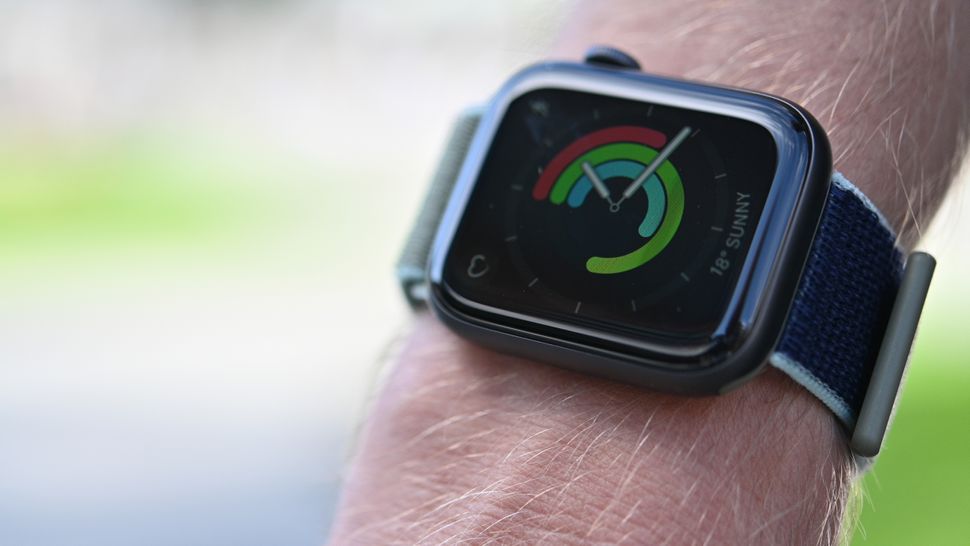 Another issue with the always-on screen is that it's not properly supported by all apps, meaning that rather than a basic version of an open app being shown on the always-on display, it will in many cases switch to a basic digital clock, meaning you can't view the app without properly waking the screen up.
We'd like to see this changed for the Apple Watch 6, so that every app is able to fully support the always-on screen.
5. Sleep tracking
We've been asking for sleep tracking on the Apple Watch for years and so far Apple hasn't listened. There are rumors that sleep tracking might be in the works, so this might be something we finally get. But on the other hand, with third-party apps offering it, Apple might decide not to bother.
6. Improved syncing
We found syncing things (such as songs and podcasts) to the Apple Watch 5 was a lot fiddlier than it really should be, as not only do you need it to be charging and near your iPhone, it also just didn't seem to reliably work even then in our tests.
Coupled with it being hard to see what's saved on your watch, the whole process just lacks the polish we'd expect from Apple, so this definitely needs some work for 2020's model.
7. A circular screen
While our other wishes are realistic, this one isn't. We can't see Apple ditching the current screen shape – and nor do we want it to – but we would love to see a circular option added alongside the square screens.
While it won't happen, it would be a huge selling point for the new model if it did, especially since the Apple Watch 5's design is very similar to the Apple Watch 4's.