How to livestream like a pro gamer
Here's how to start your journey to streaming super stardom
Start your live streaming engines
Streaming video games is an totally straightforward concept: someone plays a game and streams it live to the internet, and you watch. But why just sit by idly and let your favorite streamers have all the fun?
You can set yourself up to stream like a pro with a moderate level of technical knowledge.
There are a ton of different solutions out there for someone looking to stream their favorite games. Both the Sony PS4 Pro and Microsoft Xbox One X have streaming capabilities baked right in. If you're a PC gamer, taking your gameplay live is often as easy as punching in a few keystrokes.
As simple as streaming is once you're setup, getting to the point of Twitch superstardom can be a little daunting. For example, what if you want to stream a console like the Nintendo Switch, where there is no native streaming support? What services should you use? How about software?
This guide should help you get up and running under a variety of different scenarios, from modern PC games to consoles to even streaming retro games. Your mileage may vary, but there are enough different ways to broadcast live gameplay that you're bound to find something to fit your preferences.
So let's begin.
Welcome to TechRadar's PC Gaming Week 2019. We're celebrating the most powerful gaming platform on Earth with in-depth articles, exclusive interviews and essential buying guides that showcase everything PC gaming has to offer. Visit our PC Gaming Week 2019 page to see all our coverage in one place.
Streaming hardware
As mentioned before, the PS4 and Xbox One have streaming built into their operating systems. If you want to stream footage from other consoles, you're going to need a capture card or a personal video recorder (PVR) such as the Razer Ripsaw, Hauppauge HD PVR 60 or Elgato HD 60S.
A capture card is a pretty straightforward piece of hardware that sits between your console and your television, grabbing the HDMI signal and outputting it to your computer. Instead of hooking up HDMI directly from your console to your HDTV, you go from the console, to the capture card, and from the capture card into the television.
There's one more connection, which is (usually) a USB cable from the capture card to your computer. Boom. Simple.
You don't need to use the Xbox One or the PS4's streaming, either. You can run the consoles through a capture card and use whatever software you prefer to handle your streams.
Older consoles, such as the Wii or PS2, can be streamed through some higher-end capture devices. Several Hauppage models, the Razer Ripsaw, and others, have component video support through an adapter.
Wii component cables are pretty inexpensive, and the added bonus is you can dig out your old GameCube games and play them through the Wii, rather than shell out the $200+ for the GameCube component cables on auction sites.
Pro-tip for retronauts: the Razer Ripsaw comes with an adapter for the PS3's proprietary composite cables, but it works just fine with the PS2. While the PS2 isn't exactly retro, it's still pretty cool to stream Grand Theft Auto: Vice City or Final Fantasy X on the original hardware.
Going extra retro? You can play PS1 games on your PS3 (yes, every PS3 has this capability), which means you can invite people to join you on a retro road trip through the janky, polygonal worlds of Sony's first console. Just remember, you'll need to use a component adapter to get past the PS3's strict HDCP protection.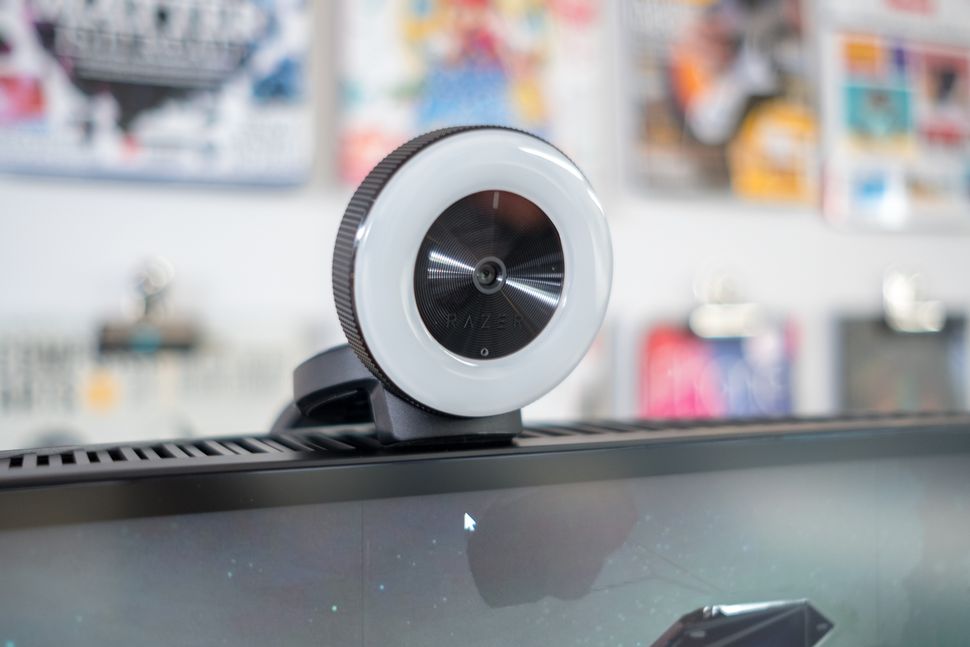 Camera and microphone
If you want to stream like a pro, you need to get your face out there, and you need to interact with your fans. Even if you have just a few viewers on your stream, the experience is made better by being able to talk to them while their comments pop up in chat.
If you have a webcam and a mic built into your laptop, great. You've taken the first step. But the problem is, those built in devices are so basic. Every click of the trackpad or keystroke gets picked up, and sound quality is roughly akin to talking into a soup can via a taut piece of twine.
A dedicated web camera can be set up anywhere, letting you control exactly how you appear in your stream.
A few of our suggestions include Microsoft's LifeCam Studio and Logitech C922 Pro Stream Webcam for decent 1080p capture.
If you're looking for something with a that's above and beyond with few extras, the Razer's Stargazer is the only webcam that shoots 720p at 60fps. Although, there are more cameras that can automatically remove the background behind you.
Having a face to go along with your voice is important, so position yourself somewhere with flattering light and aim a good quality webcam directly at your face. Most people seem to prefer setting their camera up in a place where their face is in ¾ profile onscreen, but there isn't any hard and fast rule.
Add in a good mic, and you're golden. Razer's Seiren and Seiren Elite are good choices, especially since the latter has 'Elite' right there in the name. On top of sounding great, the Sieren Elite a built-in high-pass filter that cuts out unwanted low-frequency vibrations, like footsteps or the rumble of an air conditioner.
Some streaming software allows you to chroma key the background, aka "green screen," so if you spend a few bucks on Amazon and hang a green sheet behind where you sit, your viewers will only see you and your smiling face.
Webcams with Intel's Realsense technology can scrub the background out without need for a green sheet, but I found the best results were with a physical screen rather than software.
Software: XSplit, OBS, or something else?
A capture card is all well and good, but once it hits your computer, it needs to send that video into the vast digital sea. There are a lot of software solutions out there. Some cards, like the Elgato series, come with their own solid streaming solutions.
In fact, I prefer some aspects of the Elgato Game Capture HD over the other programs I've used. It has a dial to adjust your upload bandwidth and saves several different custom overlay configurations, for example.
But again, ultimately it's up to you to decide what features are most important in your broadcasting ecosystem.
Probably the two biggest solutions for streaming game footage right now are XSplit Gamecaster and Open Broadcaster Software, or OBS. I've used both, and personally I like Xsplit more, largely for its ease of set-up.
If you really want to be in total control of basically every aspect of your stream, and I mean down to the max bitrate of video encoding, OBS is for you. The open-source, free software is light on user interface aesthetics, but heavy on technical tweaks and depth. It's the Linux to XSplit's Windows: arcane, but powerful and flexible.
XSplit is arguably the easier of the two to set up and run. With overlays for your video feed, good integration with a ton of streaming services, and a WYSIWYG console for placing watermarks, custom graphics overlays, and your webcam video window, XSplit is my preferred choice.
XSplit also makes streaming PC games really easy. Once the software is installed and set up, Ctrl+Tab summons the control console during any PC gaming session to start a broadcast.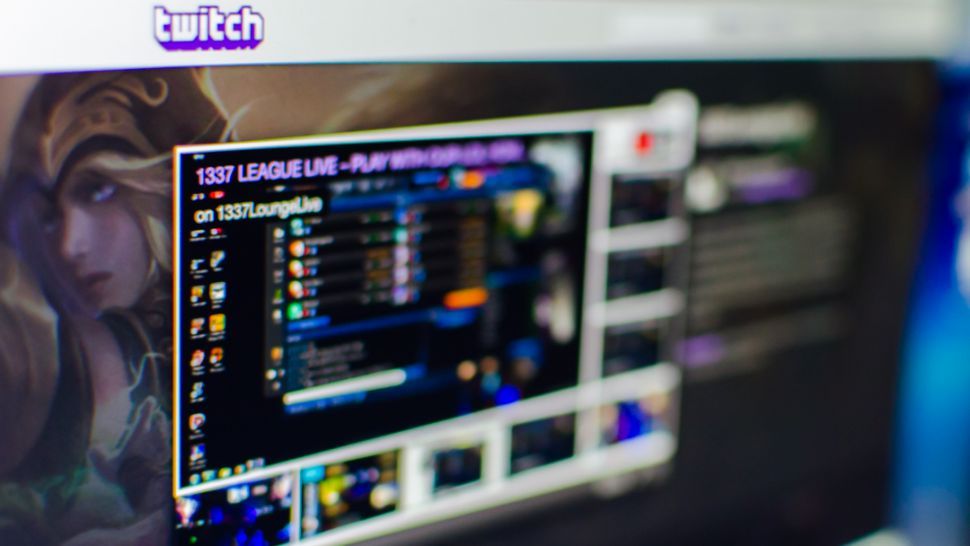 Streaming services
It's kind of crazy how many streaming services are out there: Uplay, Hitbox, Niconico, U-stream, but the biggest are probably YouTube and a plucky purple upstart called Twitch.
OK, obviously Twitch isn't a plucky upstart, but it is purple, and it's definitely the biggest site for streaming right now. But YouTube has some real advantages, like live "control room," which gives vital stats on stream health and other pieces of key info. YouTube also records your streams and then archives them for future uploads. In effect, it turns your streams into Let's Plays automatically.
You can also connect your streaming service to your streaming client, whether it's OBS or XSplit or something else. In Xsplit, it's as easy as signing in with your Twitch or YouTube account in the "accounts" tab.
OBS is considerably more complicated, but not impossible. The set-up is also one-time, so there's that.
Do it live!
Your webcam is in place. You mic levels are good and your green screen has deleted everything but you from the picture-in-picture. Now what? Well, you need to be entertaining. Which is actually easier said than done.
Invite some friends to watch. Encourage people to chime in on the chat. Even if there's just one person watching your stream, have a conversation. You're playing a game, sure, but anyone can play a game. A pro doesn't just play a game, the pros put on a show.
A combination of good equipment, a willingness to interact with viewers, and a desire to play games before a live audience are the pillars of streaming like a pro. Once you get yourself out there, the hard part begins: building an audience. It takes time, and it takes grit, but if no one's watching, you still need to have fun. Because otherwise, what's the point?