Combining the joint strengths of security brand Ultion and Nuki smart lock technology, the Ultion Nuki is a sophisticated and secure smart lock that will fit almost any front door. Its app is simple to navigate, but still packed with almost all of the features you'd want and need from a smart lock.
Pros
+

Stylish and discreet design

+

Super secure

+

Plenty of accessories
Cons
-

Expensive

-

No remote access, only 10m Bluetooth range

-

No Matter, Alexa or Google support
Why you can trust TechRadar We spend hours testing every product or service we review, so you can be sure you're buying the best. Find out more about how we test.
One-minute review
The Ultion Nuki is the result of a collaboration between two of the most prominent names in door security, combining Ultion's secure Three Star Plus lock and Nuki's smart lock 3.0 into one steadfast device that will secure your front door.
Compatible with the majority of UK doors, the Ultion Nuki is easily one of the best smart locks available for UK doors. It's easy to control and can be paired with a host of accessories to provide plenty of options for accessing your home, including a keyfob, a wireless fingerprint keypad, and a physical key for when you want something a bit more discrete.
Better yet, the door can detect when you're about to arrive at home, automatically unlocking to let you in – perfect for when you're carrying heavy shopping bags or squirming toddlers. From the inside, you can either press the Nuki lock's button or turn the lock to exit your home, if you don't fancy reaching for your phone.
For the purposes of our review, Ultion sent out a professional locksmith to help with installation, but the process of fitting is quick and easy; simply unscrew your internal handle and lock, replace the lock cylinder, and then attach the Nuki. All in all, I can't imagine it taking longer than 20 minutes, but it's more likely to be 5-10 minutes if you're somewhat competent with a screwdriver.
With its simple, easy-to-use, and feature-filled app, the Ultion Nuki is a fantastic smart lock setup that will help you sleep safer at night – and you'll never need to take your keys out again i
Ultion Nuki review: price and availability
List price: £259
Available on Amazon and Ultion website
The Ultion smart lock is a little pricey at £259, but for that price, you're getting a pretty comprehensive device. Plus, Ultion offers a £2,000 security guarantee.
As part of the review, I was given the £19 front door handle and £145 wireless fingerprint keypad add-ons. However, Ultion also sells a £49 key fob, with which you can unlock your door from within 10 meters with three button presses, and a £49 rechargeable battery pack for a more sustainable alternative to the included four AA batteries. There's also the Nuki bridge at £89, which grants you Wi-Fi access for greater control and visibility over your lock remotely.
In addition, Ultion offers a selection of different bundles to make the lock more affordable. A slightly improved version called the Ultion Nuki Plus includes a rechargeable battery and built-in bridge for remote access.
Value: 4/5
Ultion Nuki review: specifications
Swipe to scroll horizontally
The specs of our Ultion Nuki review unit

| | |
| --- | --- |
| Dimensions (Nuki 3.0): | 110 x 60 x 60 mm |
| Weight (Nuki 3.0): | 460g |
| Power supply: | 4 x AA |
| Smart lock lifespan: | ≥4 months (8 locking processes per day) |
| Connectivity: | Bluetooth 5.0 (≤10m range) |
| Mobile compatibility: | iOS, Android, Huawei AppGallery |
| Smart home compatibility: | Apple HomeKit (Can be paired with Nuki hub for more options) |
Ultion Nuki review: design
Modern and sophisticated look, albeit bulky
Can be opened with a turn or button press
Easy installation
Unlike Nuki's other locks that arrive in black, this collaboration between Ultion and Nuki is available exclusively in white. However, it's a very pleasing modern-looking matte white that delivers for both sophistication and futuristic design.
As far as smart locks go, it's pretty petite; but still protrudes from the door by 60mm. The base of the lock is square, and a small switch beneath the unit opens its battery compartment. The top of the lock features a round lock turn, which has a button in the middle. Around the button, a ring of light indicates the status of the lock; a full ring represents a locked door, and a missing segment signifies an unlocked door. If there's a problem, the lock will flash red.
The other accessories are available exclusively in white, barring the external door handle add-on, which comes in seven colorways.
It's worth noting that I experienced a slight installation issue with the Ultion Nuki, something that I haven't seen reported much by other customers. Although very slim, there was a gap in both the external handle fixture and the internal handle and smart lock, the latter of which also wobbled in a way that didn't feel terribly safe. I reported this to Ultion Nuki, which said it was just a case of tightening some screws, after which the lock fit far more securely.
Design: 4.5/5
Image 1 of 3
Ultion Nuki review: performance
Simple and well-designed app
Automatic lock mostly works well
Lock feels very secure and robust
Once installed, the Ultion Nuki is pretty low maintenance, so much so that I found myself forgetting that it was the latest shiny new thing in the home. It's almost effortless to use, unlocking my door as I approached with such accuracy that I was almost unaware of whether it had actually auto-locked in the first place.
I tested this by leaving someone at home while I went on walkabouts. On one occasion, the app sent a notification that the door had been locked, but it didn't actually lock until two minutes after it had sent the message when I eventually opened the app to check on it. I wasn't able to replicate this result, but it's worth noting.
The Nuki is pretty noisy when it locks and unlocks, but this didn't bother me too much. However, if you regularly have people coming and going during the night, or are irritated by mechanical noises, then this might not be the lock for you.
It was only on one or two occasions that the lock didn't recognise I was nearby. This was quickly remedied by waking my iPhone's screen, which seemed to jumpstart the lock. User reports have noted that this is more of an issue with certain older phones and some Android phones; unfortunately, I didn't have any such models to hand to test with.
One thing worth noting is that, as with all multi-point locks, the door will only fully lock if you've pulled up the handle.
I opted to go without the Nuki bridge for my Ultion Nuki to see if it was really necessary, and overall I didn't feel like I lost out too much without it. Sure, I'm not able to check if the door is locked when I'm away from home, and there are a few dark spots where the Bluetooth connection doesn't quite reach if I need to open the door when I'm upstairs at home, for example. However, if you're not someone who misses the peace of mind you get from remotely controlling and accessing the lock when away from home, it's a good way to save yourself some money; it isn't a necessity.
However, note that the bridge does provide wider smart home support, including Amazon Alexa and Google Home, versus just Apple HomeKit without it.
Performance: 4/5
Ultion Nuki review: app
Super simple app
No sign-up required
Good range of settings
The Nuki app is a testament to the power of simplicity – and, refreshingly, of how pleasant it is to not force users to sign up and hand over their data before using the device. The same goes for sharing access with family members; while they'll need the app, it's as simple as putting in a unique code and you're all set.
From the app's home screen, you simply need to tap or swipe to lock and unlock the door. To keep the user experience clean, some of the menus and features are a little buried; but with time you'll become familiar.
Through the app, it's also possible to grant scheduled access to a regular cleaner or house guest, for example, who you might not necessarily want to have free reign to your home 24/7. In addition, you can customise a host of other features, including how long it takes to auto-lock, night mode, and any accessory-related settings.
App: 4.5/5
Should I buy the Ultion Nuki?
Swipe to scroll horizontally
Ultion Nuki score card

| Attributes | Notes | Score |
| --- | --- | --- |
| Price | If we're being picky, the Ultion Nuki is a little overpriced. Ultion locks are top-of-the range, and the lock is well-designed, but it's still pretty bulky and doesn't quite offer the full gamut of features for a perfect score. | 4/5 |
| Design | It's a little bulky, and the white colourway won't be for everyone, but it's good looking and easy to install. | 4.5/5 |
| Performance | Occasionally it doesn't work perfectly, and it doesn't cirucmnavigate the issues many UK smart locks face; the need to pull up the handle to engage the lock. | 4/5 |
| App | It's simple and easy to use, but it does bury some settings yet. I love that you don't need to sign up, and its features work pretty well. | 4.5/5 |
Buy it if...
Your main priority is security
Ultion locks are next-level secure, having won various accreditations to this effect. Compared to the vast majority of locks on UK homes, it's a no-brainer.
You want to customise your access point
There are so many accessories available for the Ultion Nuki, giving you plenty of options outside of just using the app.
You want something discreet
From the outside, the Ultion Nuki looks just like a regular lock, barring perhaps if you did add on something like the keypad with fingerprint access.
Don't buy it if...
You're on a budget
This is a pretty expensive smart lock, not to mention that its accessories will set you back a fair amount, too. While it's fairly well priced for its specs, you might be better off with a more affordable model if you're on a budget.
You want something quiet
The Ultion Nuki is motorised, meaning it locks and unlocks with a fairly audible whirr. It didn't bother me, but it might do others.
You want to use Google or Alexa
The Nuki bridge is no small expense at £89 in addition to the initial outlay for the lock, and while these smart home integrations offer minimal excess features (namely voice control), if it's important to you then you'd be better off with a different lock.
Ultion Nuki review: Also consider
Swipe to scroll horizontally
| | Ultion Nuki | August Smart Lock Pro | Switchbot Lock |
| --- | --- | --- | --- |
| Dimensions: | 110 x 60 x 60 mm (h x w x d) | 86mm (diameter) x 56mm | 112 x 73 x 59 mm |
| Weight: | 460g | 80g | 253g |
| Power supply | 4 x AA | 4 x AA | 2x 3V CR123A |
| Smart lock lifespan | ≥4 months (8 locking processes per day) | Unknown | Up to 50,000 cycles |
| Connectivity | Bluetooth 5.0 (≤10m range) | Bluetooth | Bluetooth |
| Mobile compatibility | iOS, Android, Huawei AppGallery | iOS, Android | iOS 11 and above, Android 5 and above, WatchOS 4 or above |
| Smart home compatibility | Apple HomeKit (Can be paired with Nuki hub for more options) | Alexa, Google Home, and Apple HomeKit | Alexa, Google, Siri, IFTTT, SmartThings, LINE Clova, API |
Ultion Nuki not for you? Try out one of these alternatives...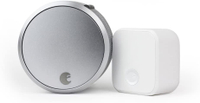 August Smart Lock Pro
This remains one of the best smart locks we've tested, and it's a lot more petite than the Ultion Nuki.
Read our full review of the August Smart Lock Pro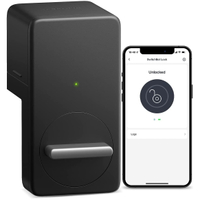 Switchbot Lock
This is another retrofit lock, and while it's bulky and a little less sophisticated, it's more affordable.
Read our full review of the Switchbot Lock
How I tested the Ultion Nuki smart lock
I had the Ultion Nuki installed for one month and used it as the main access point to my home
I used all of its features and paired it with the keypad with fingerprint access
I benchmarked it against more affordable retrofits I've recently tested
Having the lock installed by a professional at my home, I used the Ultion Nuki for one month as my main access point to my home. I downloaded the app on my iPhone and tried all of its different features to stress test how well they perform.
I tried leaving my home to see how quickly and regularly the Nuki auto-locks, and if it always auto-locks at the same time, and did the same for the scheduling tool.
I've been testing smart locks more regularly recently, including other retrofit devices such as the Switchbot Lock and more sophisticated devices such as the Yale Assure.
Read more about how we test
First reviewed June 2023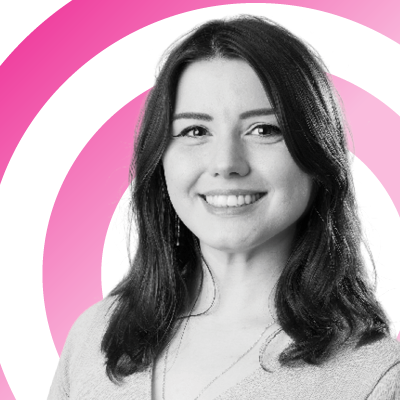 Managing Editor, Lifestyle
Josephine Watson (@JosieWatson) is TechRadar's Managing Editor - Lifestyle. Josephine has previously written on a variety of topics, from pop culture to gaming and even the energy industry, joining TechRadar to support general site management. She is a smart home nerd, as well as an advocate for internet safety and education, and has also made a point of using her position to fight for progression in the treatment of diversity and inclusion, mental health, and neurodiversity in corporate settings. Generally, you'll find her watching Disney movies, playing on her Switch, or showing people pictures of her cats, Mr. Smith and Heady.