Android fans on a budget may want to consider the brand-new Samsung Galaxy A54 5G – the brand's latest mid-range flagship, which is available to preorder right now.
As a nice little incentive to early adopters, the official Samsung Store is offering a hefty trade-in rebate of up to $250 off, and the option to bundle in a cheap pair of Galaxy Buds Live for just $50.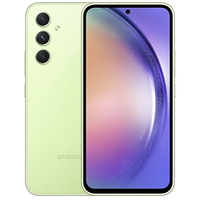 Samsung Galaxy A54 5G: Up to $250 off with a trade, plus Galaxy Buds Live for $50 when you preorder
OS: Android
Display: 6.4-inch (AMOLED)
Camera: 50MP wide, 12MP ultrawide, 10MP front
A new mid-range Samsung Galaxy device is here, and the official Samsung site is offering a great preorder deal for early adopters. Put your order in for a shiny new Galaxy A54 5G and you'll be able to bundle in a pair of Galaxy Buds Live earbuds for just $50, plus get up to $250 off with a trade-in. With a premium design that belies its price, excellent AMOLED display, and superb camera setup, this new device is shaping up to be a fantastic choice for those who want a Samsung flagship on a budget. In the UK? Get a free pair of Galaxy Buds2 with your preorder.
Should you preorder the Samsung Galaxy A54?
We're still getting to grips with the Galaxy A54 here at TechRadar (see our Galaxy A54 hands-on review), but so far our initial impressions are positive.
Generally speaking, the A-Series has always been a fantastic choice for those on more of a budget, and the Galaxy A54 is shaping up nicely as a worthy successor to the best-selling Galaxy A53.
We particularly like how Samsung has brought premium flagship design touches to a mid-range device. For example, not only does the A54 feature the same aesthetic as the pricier 'S' Galaxy devices, it also features a glass-backed construction that gives it a nicely premium feel for the money.
In the hand, it's a bit bulkier than the Galaxy S23 in width and size due to its 6.4-inch display, but there are some fantastic specs packed inside this thing. For example, the AMOLED display is capable of 120Hz refresh rate for silky smooth scrolling, and the peak brightness has been bumped up to a respectable 1,000 nits (up from 800 on the A53).
Under the hood, you get a beefy 5,000mAh battery, and the new 50MP f/1.8 sensor in the main camera features better autofocus, stabilization, and great low-light performance. Again, this won't compete with the latest features and AI smarts of the S series, but it's a great setup for a mid-range device like the A54.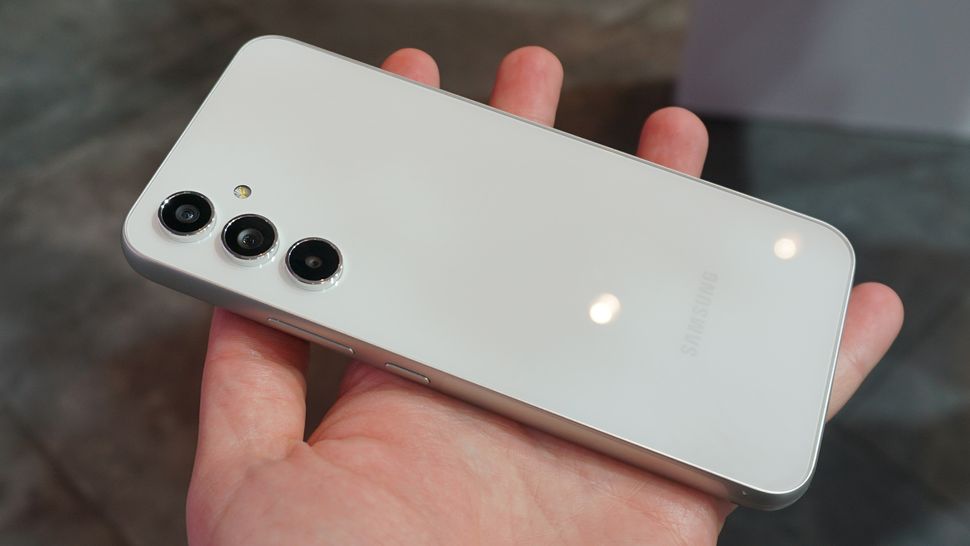 Is the preorder deal any good?
In regards to the preorder deal, the Galaxy Buds Live that are available with the phone in the US are a decent pair of mid-range earbuds for $50. They're not the highest-end Pro buds from Samsung, but they feature a great design and decent noise cancellation tech. We regularly see them on sale for $99, so you're essentially getting them for half price in our book.
Over in the UK you'll get a free pair of Galaxy Buds2, which are a slightly lower-end pair of buds versus the Live model, but they are a more recent release. They're a decent pair of budget buds to get as a preorder freebie, with good sound (for the £99 asking price) and active noise cancellation tech.
In both territories, we'd argue that the real value in the preorder promotion is the trade-in rebates – both of which can significantly cut the price of your device. For context, with the maximum saving you can get a new Galaxy A54 for just $189.99 in the US and £100 in the UK. Note, however, that your trade-in value will depend heavily on the state, brand, and value of your old device.
More cell phone deals today
You can head on over to our main cell phone deals page if you're interested in more recommendations from US this week. Alternatively, check out today's best prices on popular unlocked Android phhones in your region just down below.