Forget Windows 12, Windows 13 needs to set the stage for the next decade of tablets and laptops
Windows 13 needs to build on a Windows 12 foundation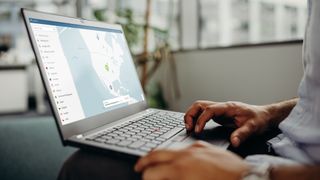 (Image credit: NordVPN)
It's a safe bet to assume that Windows is going through a transition of sorts, which began with Windows 10 and is already going further with Windows 11 and its redesign of the Taskbar.
However, Windows 12 is rumored to carry on this theme and round off this 'trilogy' with more refinements and enhancements, while focusing more on different displays and, of course, integrating AI with Windows Copilot.
It makes sense that all three of these releases are the Apple equivalent of Snow Leopard - which was a macOS update released back in 2009 that focused on refinements and zero features. While some choices by Microsoft have been polarizing to its users, such as the look of Windows 11 and a sudden focus on AI, it feels like there's a new foundation being set for the future.
With this in mind, here's why Windows 13 is going to be the one to look out for that Microsoft is going to set the standard, for the next decade and beyond.
The next frontier
The errors of 8 - the success of 10 and 11 - the potential of 12. Every release since 2012 has shown how Microsoft has learned from its past mistakes of developing something like Windows 8 and deciding that a 'no compromise' approach fits all.
With Windows 10 and 11 you can see how certain apps like Notepad and Media Player have been rebooted to help the user first and foremost, with features like dark mode and refinements of the user interface to both apps to help navigate the apps better.
This also extends to using other devices, such as an iPhone in Windows. You can manage your photos and music with ease, something that was a challenge even three years ago. It shows Microsoft adapting to users' needs of being a service, something that CEO Satya Nadella propelled almost a decade ago.
But for Windows 13, Microsoft needs to build on this foundation by seeing how it can adapt to every user at almost every age range. When you first start up this version, it needs to know which device you're loading it up from.
Is it from an AR headset? Is it from a web browser within Opera? Or what about a Surface tablet you're currently borrowing? The setup should be minimal for the user - Windows 13 should know who's accessing the operating system and on which device.
Copilot can work best here as well, where it could work like JARVIS - the AI from Marvel's Iron Man film. It could take the appearance of Clippy for nostalgia's sake, and ask you what you'd like to do for the day while giving you a quick overview of the tasks that need to be done.
These all build from what Windows 10 and 11 offered, but 13 could also go beyond with other features, such as Accessibility.
Accessibility and beyond
Microsoft's efforts in this area have been nothing less than inspiring, with software and hardware being made available to make Windows a platform for almost everyone.
This is why Windows 13 can go beyond what Apple is offering in this category with Vision Pro, by making the operating system realize what your needs are before you've even reached Microsoft Edge to browse the web.
It should be able to ask you non-invasive questions about what your requirements are to use Windows as well as anyone else, while also giving you helpful tips as you start up apps like Paint and Photos for the first time.
Windows 11 is already fantastic in this category by offering great voice control to navigate around the operating system for example, alongside new contrast themes and magnifiers for those with visual impairments.
If Windows 13 can make this even more prevalent for users, it could take away the anxiety that many users feel when firing up a new version of something for the first time.
Dialing it up to 13
When you consider all of these points and more as to how Windows 13 can be set up for the next decade, it feels like Microsoft has a unique opportunity to offer something different to Apple and Google.
We're on the cusp of seeing plenty of VR and AR headsets that will be affordable over the next few years, especially with developers being able to try out and develop apps for Apple's Vision Pro headset. The same can apply to Microsoft.
Perhaps a Surface headset is on the horizon next, to best showcase how a Windows 13 could work in spatial computing - from AR to VR.
Windows 10 and 11 have created a great foundation after Windows 8, and with Windows 12 rumored to be another refinement of features in different ways, 13 can go the distance and offer an experience to plenty more users around the world who may have been unable to after all this time.
Accessibility in its many forms should be the goal here for Microsoft - and if it gets Windows 12 right in this, 13 can be the new standard for Windows devices for many years to come.
Get daily insight, inspiration and deals in your inbox
Get the hottest deals available in your inbox plus news, reviews, opinion, analysis and more from the TechRadar team.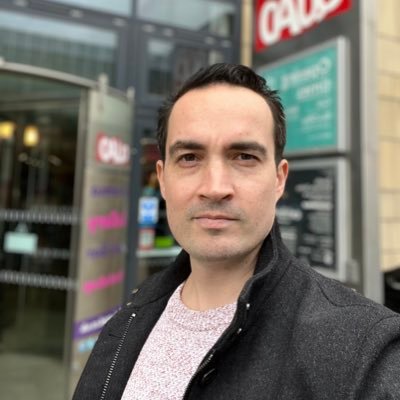 Software & Downloads Writer
Daryl had been freelancing for 3 years before joining TechRadar, now reporting on everything software-related. In his spare time he's written a book, 'The Making of Tomb Raider', alongside podcasting and usually found playing games old and new on his PC and MacBook Pro. If you have a story about an updated app, one that's about to launch, or just anything Software-related, drop him a line.