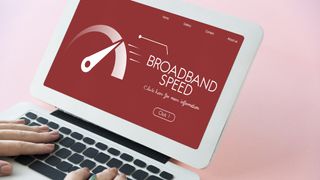 (Image credit: Shutterstock)
When you're looking at the best broadband deals on the market, you normally see fibre speeds dominate. These is because these packages offer reliable connections at affordable prices.
Added to this, some fibre packages contain one great feature that a lot of people don't know about: symmetrical broadband speeds. This is where your upload speeds are the same as your download speeds.
Not all fibre deals come with symmetrical broadband speeds, but the ones that do offer customers a number of advantages. Keen to learn more about exactly what symmetrical broadband speeds are and how they can benefit you? We've pulled together this in-depth guide.
What are upload speeds and download speeds?
Before we dive into why upload speeds are so important and how symmetrical speeds can help you, let's first clarify exactly what we mean by upload speeds and download speeds, so you can be clear on what each one does:
Download speeds are how quickly you can access the internet. If you have quick download speeds, webpages will load in an instant and you'll never encounter buffering when you're watching YouTube videos or Netflix shows.
Upload speeds are how quickly you can share something on the internet. The quicker your upload speeds, the faster you'll be able to share a post on social media, upload a file to a Google Drive or participate in a video meeting for work.
Even though downloading is more common, there are now more reasons than ever for people to need good upload speeds. This is particularly the case with so many of us working from home, relying on video calling and playing video games online.
What are symmetrical broadband speeds?
Put simply, 'symmetrical speeds' mean that your download bandwidth and your upload bandwidth are the same. So, if your internet package offers you average download speeds of 100Mbps and your line is symmetrical, then your upload speeds will also be 100Mbps.
However, it's important to remember that not all broadband providers offer symmetrical broadband. So, you shouldn't just assume that your upload speeds will match your download speeds. For example, Sky's incredibly popular Ultrafast Plus 500Mbps package offers download speeds of 500Mbps, but only offers upload speeds of around 60Mbps.
Which providers offer symmetrical speeds?
The vast majority of providers do not yet offer symmetrical speeds. For example, BT, Sky and Plusnet all use the Openreach network and this doesn't support symmetrical speeds as it relies on old copper wires.
However, in the past couple of years, a number of companies that utilise their own fibre networks like Virgin Media, Grain and Hyperoptic have expanded their rollout and can now supply symmetrical speeds to a greater number of properties.
Other providers to look at include Vodafone, Gigaclear and Community Fibre.
Why are upload speeds important?
Internet service providers typically advertise their download speeds. This is because most people are interested in these speeds because the majority of devices pull data down from the internet. For example, quick download speeds are vital if you want to watch your favourite shows on Netflix, stream music or play your favourite games online.
However, while many devices pull data down from the internet, others push data up to the internet. This happens if you upload a file to your Google Drive, if you're attaching a document to an email or you're gaming online or streaming your gameplay.
Plus, upload speeds are also vital if you work from home and use video conferencing. This is because bits of software such as Zoom or Microsoft Teams rely on both upload speeds and download speeds to send and receive data. If your upload speeds are poor, the person on the other end will likely glitch and may be inaudible.
On top of this, if you have a wireless home security system that includes cameras, then upload speeds are essential for making sure this system works correctly. This is because these devices allow you to stream the movement they capture when you're not at home and this requires impressive upload speeds; especially if you want to stream in HD.
What is a good upload speed?
The exact upload speed you'll need will depend on how you're using the internet. If you live in a small home on your own or you only use the internet to scroll social media and update your emails, then low upload speeds of around 2Mbps will likely be fine.
However, if you work from home, you'll struggle to be productive with these speeds and you're likely going to need speeds of around 10Mbps. Otherwise you'll struggle to send emails with large attachments or participate in work calls.
That said, if you regularly need to share large files for work and you're heavily reliant on video meetings, you should aim for upload speeds of around 20Mbps. These speeds are also appropriate for online gamers and live streamers.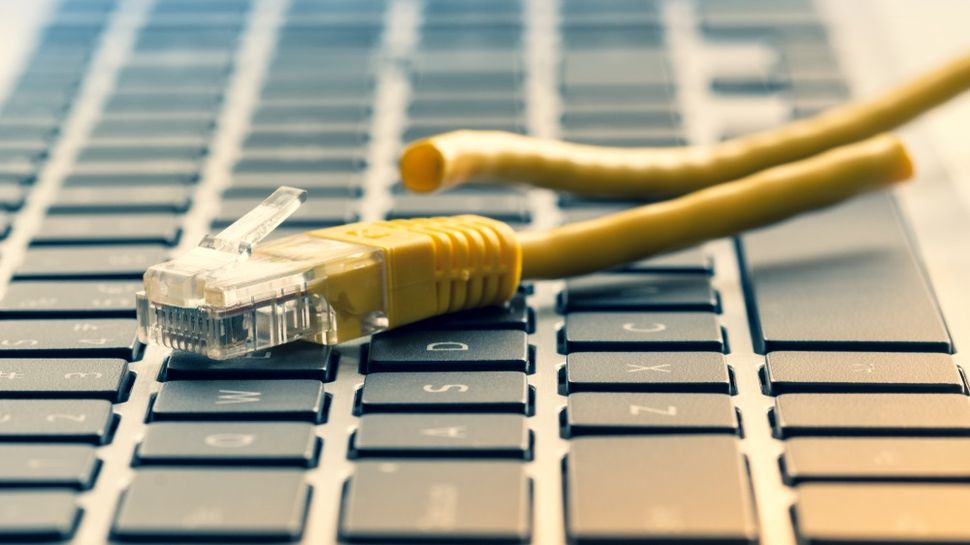 Do I actually need symmetrical speeds?
Whether or not you need symmetrical speeds will depend on how you use the internet. So, let's start by saying that if you only use the internet to send emails, check your social media or browse the web, you probably don't need symmetrical speeds. But, it's increasingly rare that people only use the internet for these purposes.
If you work from home, regularly upload files or rely on your internet connection for your home security system, then symmetrical speeds will likely be essential. This is because all your uploading and downloading will happen instantly, so you'll find it easy to check your cameras, take part in work calls and upload files/share content with your clients.
For context, if your upload speeds at 10Mbps, it will take 15 minutes to upload a 1GB video and share it with a client. By contrast, if your upload speeds measure 300Mbps, the same upload will only take 30 seconds!
On top of this, symmetrical speeds guarantee that you never lose bandwidth when you're uploading and downloading at the same time. This means you can gather lots of information for a work project at the same time as uploading all of your family holiday photos to your cloud storage solution. Without symmetrical speeds, this would be near impossible.
Looking for increased upload speeds? Switch provider today
Changes to our online habits in recent years have increased our demands for good upload speeds. After all, working from home, online gaming and livestreaming have all completely changed the way many of us engage with the internet.
If you regularly upload content, then you may find that your current package struggles. Want to switch to a new package that provides you with faster upload speeds? Simply visit our best broadband deals page or pop your postcode into the tool below. We'll then show you the best broadband deals in your area.
Loading...
Sign up to receive daily breaking news, reviews, opinion, analysis, deals and more from the world of tech.
Tom is a freelance copywriter and content marketer with over seven years' experience. Originally from an agency background, he is proud to have worked on campaigns for a number of energy providers, comparison sites and consumer brands.