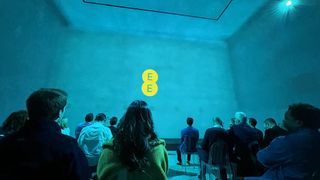 (Image credit: Future / Rob Dunne)
With the slow end of BT starting to come to fruition, it's more than likely that many loyal customers are beginning to worry about what these changes mean, and rightly so. For many, changing broadband provider can be a nervy or troublesome task, with recent Uswitch data suggesting as many as a third of all Brits have never changed provider. But given some of the recent EE Broadband announcements, it might be time for many to make the jump, and EE Broadband is the place I'd recommend landing.
As with all technological switches, there are sure to be a number of key questions people want to be answered, and sitting down with Sharon Meadows, Director of Propositions at EE, after the event, we discussed just what EE are doing to reassure BT customers, with Sharon commenting "We've already started talking to customers about the fact that EE broadband is powered by BT expertise", their positive stance on the transition doesn't stop there, with Sharon continuing to emphasise "We've taken all the great bits [of BT] and brought them into EE", and with some of the improvements EE are looking to make, I'm inclined to agree.
So why do I think switching to EE Broadband could be a wise move?
With the announcement of a new 1.6Gbps broadband package coming Friday 20th October and new EE TV possibilities coming in the next months, EE is starting to turn my head with the steps they're taking to dominate the broadband and quad-play space with some of the best broadband deals available. BT was once THE household name for broadband, can EE really take the crown and forge it into something better?
Something EE broadband deals are soon to benefit from is the upcoming next generation of Wi-Fi, Wi-Fi 7. Speaking to me in an interview after the announcement event, Danny Marshall, Device Portfolio Director at EE, spoke on EE's developments in this area, saying "We've recently announced that we are working on Wi-Fi 7 and we have big ambitions around that", with regards to timescale, there is still a level of uncertainty, saying "We will be moving into this as quickly as is technically feasible and possible"
This caution is not something I am opposed to, in EE's announcement of their partnership with Qualcomm on Wi-Fi 7 technology for the UK, a rough timescale of 2024 was mentioned, a cautious approach which, in this instance, demonstrates more proactive thought than caution in my eyes. When asked about this approach, Danny's response echoed this:
"We want to be making sure that we're bringing the latest technology but importantly not just for the sake of the technology, we see a real benefit in WiFi 7 and that's why we're going big after trying to make sure our customers are among the first in the world to get access to it".
So, with new UK-leading speeds on the horizon, and Wi-Fi 7 in the works, the value for money doesn't stop there. As part of the EE Broadband announcements, it was also unveiled that customers looking to add mobile to their EE portfolio could receive £20 per month off EE unlimited SIM-only deals, meaning you can get unlimited data for only £10 per month! When asked about the offer, Sharon Meadows, Director of Propositions at EE described the offer as "market-leading" and I have to say, I am inclined to agree.
See quad-play offers in the past have been dominated by the likes of Sky and Virgin Media, two brands that in their own right have strong selling points. However, this new offering from EE provides a new challenge to the market and one which, I believe, will begin to cause competitors some serious headaches. As with the UK's best overall network, according to RootMetrics, on mobile, and the infrastructure and public trust of BT powering their broadband, EE find themselves in a strong position to create truly competitive offers that not only highlight the benefits of their broadband and TV deals but which also bring into the spotlight the newly rebranded EE TV offering.
EE TV is, as some may expect, simply a rebranded and improved version of BT TV, with new set-top boxes and a new Apple TV 4K in partnership with EE being the new home of a truly flexible TV experience across live TV, catchup, and subscription services. The EE TV Box Pro has no need for an aerial, simply plug in and connect to Wi-Fi and access the channels you choose to subscribe to, which can range across TV, Entertainment, Sport, and Movies from providers such as Apple TV+, Sky Sports, and Discovery+.
What does this all mean for my broadband bill?
Reasons why EE Broadband looks like great value
- Flexible TV offers across EE TV
- Existing customer £10 unlimited SIM plans
- The UK's fastest widely available home broadband plan to launch
- Broadband speeds ranging from 36Mbps to 1.6Gbps
- Options to add Wi-Fi extenders and 4G backup to your plan so you're never disconnected
If you are looking for a great way to save across streaming, gaming and connecting with loved ones, EE's updated entry into the quad-play broadband space is a must-watch. The new EE Broadband offerings provide a vast opportunity for great value. Having such strong offering capabilities across mobile, TV and broadband puts the brand in a position to create a wide variety of great bundles to choose from without limitations surrounding speed, or issues surrounding inflexibility which we've seen in the past with similar offer types.
For families, this new offering provides the opportunity to get stable, fast connections for your homes using the same trusted infrastructure BT has used for years, whilst giving you new ways to save when it comes to connecting your children with their first phone, upgrading your home tech, or updating your own devices.
For those in smaller households or with fewer dependents, new EE broadband gives you a wide array of options to help give you the connection you need, without paying for anything you won't use, with broadband deals ranging from speeds as low as 36Mbps all the way to Gigabit speeds or EE's recently announced premium offering of 1.6Gbps, the UK's fastest widely available home broadband deal.
For those of you who love to keep up to date with the latest reality shows, binge-watch the latest series, or crash in front of the biggest movies of the year, EE Broadband with EE TV will soon become your best friend, with the ability to watch almost anything available in the UK, with no need for an aerial, and the flexibility to add, remove and swap subscriptions as and when you need them.
And for the avid gamers, new EE Broadband provides new and improved functionalities to prioritise your speeds when you're in the heat of battle with 'Game Mode', optional Wi-Fi extenders, and 4G backup so you're never short of a connection when you need it most, and 'Geo Filter' and 'Ping Optimiser' functionalities to ensure you're never left lagging behind the rest of your crew.
This might be the end of BT as we know it, but in my eyes, this switch comes to the company's benefit. After all, EE is part of the BT Group, so the success of this new era will, in fact, come to BT's benefit, as a fresh look, new varieties of offers, and new opportunities for great savings and value overall will more than likely attract customers not only from BT, but from key competition such as Sky and Virgin to see the newfound opportunities to save that EE can offer.
Latest Broadband Deals
Loading...
Sign up for Black Friday email alerts!
Get the hottest deals available in your inbox plus news, reviews, opinion, analysis and more from the TechRadar team.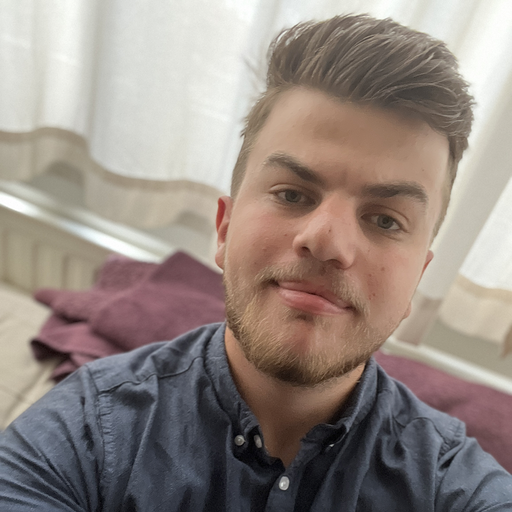 Rob is the Mobile and Broadband Deals Editor for TechRadar. Coming from years of experience working with phones on shop floors and giving customers the best deals on their tech, Rob is the dream adviser for readers looking to save money on top mobiles, accessories and broadband no matter what their needs are. Whether it's helpful information and expertise, niche benefits, or simply finding the best value for money, Rob has the know-how to guide you in the right direction towards your next tech endeavour. Outside of work, you'll find Rob on the tennis courts, in the gym, or diving into the biggest and best games of the year.