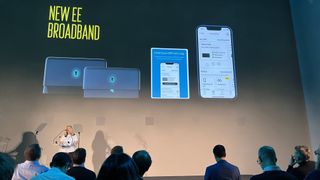 (Image credit: Future/ Rob Dunne)
Key announcements
- EE to become the flagship broadband provider

- New 1.6Gbps plan to launch, the UK's fastest widely available home broadband

- WiFi Enhancer launched with new and improved optimisation methods for your connection

- Advanced WiFi controls for Smart Hub and Smart Hub Plus customers
EE has begun outlining its next era of product offerings and services. Simply dubbed 'New EE', the announcement event covered a wide array of new products and services, as well as changes to their current setup, one of the most notable of which are the changes to the relationship between EE and BT in the broadband space.
Long before the existence of EE, BT was the UK's powerhouse of broadband potential and still remains one of the best broadband providers on the market, but with today's announcement from EE, this could all be about to change.
EE has, for a number of years now, been the home of arguably the most premium mobile experience in the UK, with the network being awarded 'Best Overall Network' by RootMetrics® every year since 2014, and it would appear that it's now hoping to bring this same premium experience to its broadband deals.
From October 20, EE Broadband will become the home of premium broadband deals you'd normally come to expect from BT, with a wide array of Broadband, Broadband and TV, and quad-play deals now on the table as well as a new array of exclusive benefits for EE mobile customers.
Given that this will, for many, be considered quite a big change to what you'd expect to see in the broadband space, we've outlined some of the biggest changes to broadband across EE and BT and answered some of the key questions regarding everything that's changing.
EE Broadband FAQs
What is happening to BT?
At EE's announcement event on the 18th of October 2023, it was announced that going forward EE Broadband would be considered the flagship brand for broadband and would be the home of the best broadband deals, broadband and TV deals and quad-play deals across the brand, a role previously played by BT.
BT will now be the home of some of the best broadband-only deals as well as landline-only deals, essentially becoming the home of reliable broadband for a much-reduced price, and as such, will not necessarily provide the wider array of speeds and the more premium speeds they previously had been known for.
I'm a BT customer, how will this change impact me?
If you are a current BT customer, there is nothing to worry about, as EE Broadband is, and will remain, powered by BT, and there are no plans to shut down BT broadband deals any time soon. All this change means is that once your current broadband deal ends, you may want to consider switching to EE broadband.
Speaking with me in an interview after the announcement, Sharon Meadows, Director of Propositions for EE, reassured BT customers that they won't be left isolated and will be offered the chance to switch to EE broadband, saying "Even if you are in a contract [with BT] and you've seen what's on offer with EE we will help you move across".
What are the benefits of EE Broadband?
EE Broadband is the new home of premium broadband, EE offer broadband deals ranging from speeds as low as 36Mbps all the way through to Gigabit deals with a 700Mbps guarantee and offer deals including Wi-Fi extenders, calls and more to ensure you are never left disconnected from your friends or family and never stuck unable to watch your favourite shows or jump into the latest games.
As part of EE's announcements today, they also announced they would soon be launching a 1.6Gbps package to be the new fastest offering from their home broadband deals. This package will, once available, make EE Broadband the home of the UK's fastest widely available home broadband as well as home to the UK's best mobile network for those looking to pair high-speed broadband with a great mobile deal.
As well as this, today's announcement unveiled some great benefits soon to come to EE Broadband customers which you can find outlined below.
Exclusive EE customer discounts
For EE Broadband customers looking to add mobile to their plan, great savings await. EE have announced that as part of this transition into a new era EE Broadband customers can get access to EE unlimited data SIMs for only £10 per month on a 30-day rolling contract, meaning you save £31 per month if you were to add two SIMs to your account!
If you like to get more for your money, you can use this discount on unlimited SIM-only plans all the way up to their Full Works plans, giving you unlimited data and three inclusive extras for £20 less per month than you would usually pay, a great way to save across your phone and other day to day subscriptions such as Spotify, Netflix and more.
WiFi Enhancer
As part of their new era, EE has announced a new 'WiFi Enhancer' tool which will be available to broadband customers. This tool, created alongside broadband and tech developer Netduma, allows EE Broadband customers to prioritise and optimise their connection to ensure they get the most from their broadband deal all via the EE app.
One of the key features of the WiFi Enhancer is the inclusion of a 'Work Mode' and 'Game Mode' which, as the name suggests, offer optimisations to your connection to optimise your experiences when gaming or when working from home. These modes are set up to work in conjunction with many online gaming sites and working apps such as Zoom and Teams so no matter what you use you will likely feel the benefits of keeping your connection in the right mode.
On top of this, WiFi enhancer also provides a 'Geo Filter' function, which automatically chooses the highest quality servers to reduce lag and improve the feel of your gaming, and 'Ping Optimiser' which allows customers to access a more fine-tuned connection to reduce buffering when working or gaming.
Advanced WiFi Controls
For EE Broadband customers using their Smart Hub or Smart Hub Plus, Advanced WiFi Controls gives you full control of the connectivity in your home, meaning it's easier than ever to get the most from your WiFi. Some of the features of Advanced WiFi Controls include:
Advanced Parental Controls - The ability to limit what your children have access to online. With an array of predefined or customisable filters to help you tailor the protection levels to their needs and can be activated or deactivated at any time.
WiFi pause - As the name suggests, you have the ability to halt your Wi-Fi whenever you need to, whether it is a sudden pause or a scheduled switch off.
Group Devices - Create groups of different devices in your home to allow control over who is online, who needs to come offline, and even turn off devices in specific rooms.
Advanced Web Protect - Protection from viruses is still as important as ever. Advanced Web Protect sends a warning if you are about to visit an untrustworthy site and protects all devices on your network from viruses and phishing attacks, even devices such as smart doorbells and cameras.
Password sharing - Give anyone instant access to your connection via a handy QR code which can simply be scanned or by sending a password link from your WiFi controls.
Guest WiFi - If password sharing isn't quite to your fancy, you can create an entirely separate connection point to give guests access to your Wi-Fi without having to share any details such as passwords linked to your everyday connection.
All these features and more can be accessed via the EE app, which is home to everything you need to take full control of your home broadband and keep an eye on all of your contracts and subscriptions.
Speaking on the new functionalities in the app in an interview after the announcement, Matt Hughes, Director of Broadband and TV at EE, commented "This is the first time we've thought from scratch about something beyond the hub in the house" expanding to say "What you'll get with the app from Friday [20th October 2023] is the full ecosystem. So the app in your pocket will do everything from setting it up when it arrives through to the in-life management" .
When do new EE Broadband deals start?
New EE Broadband deals will open from Friday 20th October, with access to all the new features and plans starting from this date. Make sure to keep an eye on our best broadband deals page to keep up to date on all the best offers as they come out.
Latest Broadband Deals
Not sure which provider has the absolute best deals on broadband in your area? Not to worry – we've got you covered. We've got all the top deals from the biggest providers below so you can easily see what your best options are with no fuss.
Use the handy selection tool below to enter your postcode and see all the best broadband deals in your area.
Loading...
Get daily insight, inspiration and deals in your inbox
Get the hottest deals available in your inbox plus news, reviews, opinion, analysis and more from the TechRadar team.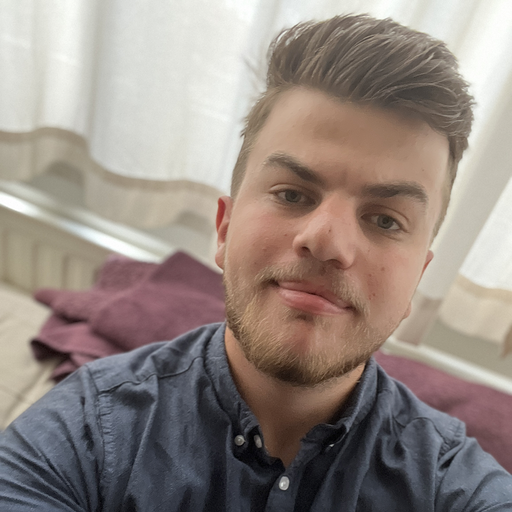 Rob is the Mobile and Broadband Deals Editor for TechRadar. Coming from years of experience working with phones on shop floors and giving customers the best deals on their tech, Rob is the dream adviser for readers looking to save money on top mobiles, accessories and broadband no matter what their needs are. Whether it's helpful information and expertise, niche benefits, or simply finding the best value for money, Rob has the know-how to guide you in the right direction towards your next tech endeavour. Outside of work, you'll find Rob on the tennis courts, in the gym, or diving into the biggest and best games of the year.