Meta takes aim at GPT-4 for its next AI model
Could Meta outshine OpenAI?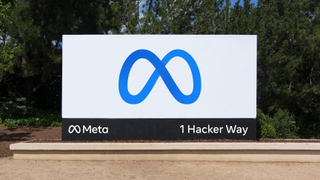 (Image credit: Facebook / Meta)
Meta is planning to meet, if not surpass, the powerful GPT-4 chatbots designed by OpenAI with its own sophisticated artificial intelligence bot. The company is planning on training the large language model (LLM) early next year, and likely hopes it will take the number one spot in the AI game.
According to the Wall Street Journal, Meta has been buying up Nvidia H100 AI training chips and strengthening internal infrastructure to ensure that this time around, Meta won't have to rely on Microsoft's Azure cloud platform to train its new chatbot.
The Verge notes that there's already a group within the company that was put together earlier in the year to begin work building the model, with the apparent goal being to quickly create a tool that can closely emulate human expressions.
Is this what we want? And do companies care?
Back in June, a leak suggested that a new Instagram feature would have chatbots integrated into the platform that could answer questions, give advice, and help users write messages. Interestingly, users would also be able to choose from "30 AI personalities and find which one [they] like best".
It seems like this leak might actually come to fruition if Meta is putting in this much time and effort to replicate human expressiveness. Of course, the company will probably look to Snapchat AI for a comprehensive look at what not to do when it comes to squeezing AI chatbots into its apps, hopefully skipping the part where Snapchat's AI bot got bullied and gave users some pretty disturbing advice.
Overall, the AI scramble carries on as big companies continue to climb to the summit of a mysterious, unexplored mountain. Meta makes a point of ensuring the potential new LLM will remain free for other companies to base their own AI tools on, a net positive in my books. We'll just have to wait for next year to see what exactly is in store.
Sign up to receive daily breaking news, reviews, opinion, analysis, deals and more from the world of tech.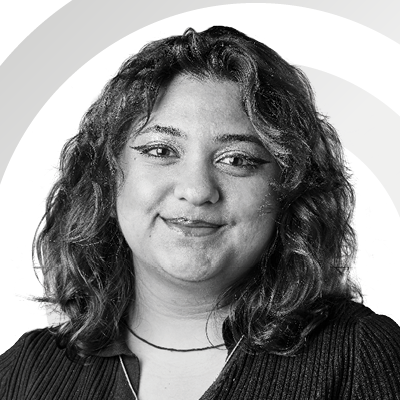 Muskaan is TechRadar's UK-based Computing writer. She has always been a passionate writer and has had her creative work published in several literary journals and magazines. Her debut into the writing world was a poem published in The Times of Zambia, on the subject of sunflowers and the insignificance of human existence in comparison.

Growing up in Zambia, Muskaan was fascinated with technology, especially computers, and she's joined TechRadar to write about the latest GPUs, laptops and recently anything AI related. If you've got questions, moral concerns or just an interest in anything ChatGPT or general AI, you're in the right place.

Muskaan also somehow managed to install a game on her work MacBook's Touch Bar, without the IT department finding out (yet).