The best Galaxy S23 cases of 2023
These stylish cases will keep your Galaxy S23 in great shape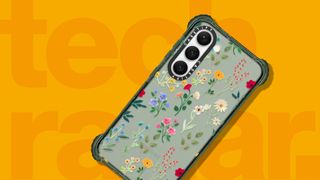 (Image credit: Future)
You've finally gotten your hands on the first amazing new phone of 2023, the Galaxy S23. But don't admire your mobile for too long without a case; that fancy — and expensive — phone needs a shell to keep it in tip-top shape for the long run. To help you narrow down the vast field of phone coverings, we've compiled a list of the best 2023 cases to protect your S23 without hiding its great color and design.
All of our Galaxy S23 cases can handle a tumble, but some are much more durable than others, meeting MIL-STD testing requirements many times over for durability and impact resistance. A few of these cases can even take a fall from a roof and not just your pocket.
We've also got some more eye-catching options. Let it be known that even though we are suggesting certain colors and designs, each of the manufacturers on our list is trustworthy, and most of them offer a number of designs with comparable safety features to complement the looks of your new phone.
We even see some unique options from Samsung in the mix, with the new Frame Case. The Frame Case is modular and can swap between a clear back and a wallet frame. You'll also find magnetic cases here that work with accessories like Apple's MagSafe chargers; any Qi-compatible chargers will work with your Galaxy in these types of cases.
The best Galaxy S23 cases of 2023
Why you can trust TechRadar We spend hours testing every product or service we review, so you can be sure you're buying the best. Find out more about how we test.
1. Samsung Galaxy S23 Frame Case
The case that gives you an S-View of your phone
Reasons to buy
+
Unique modular features
+
Wallet for cards
+
Not too expensive
Reasons to avoid
-
No drop distance promises
-
Modular design adds pieces
With every new phone release, Samsung reveals a new idea for phone cases, and this year we get the Galaxy S23 Frame Case. The Frame Case is a modular design, apparently a frame around the edges of the phone that will also hold a back cover in place. Samsung offers two covers with purchase, although more options may be released in the future.
With the Frame Case, you get a clear cover to show off the cool Cream color of your Galaxy S23 in addition to a wallet cover to hold important cards. You can swap between the two easily, as needed.
Samsung's online store shows more frame covers coming, including a Lilo and Stitch branded cover. It's likely promotional deals are also on the way, in addition to more designs. If this type of cover doesn't appeal to you, check out Samsung's S-View cover, which adds some unique always-on display features to the Galaxy phones.
2. Mous Clarity 2.0 with MagSafe
A good looking case with magnets
Reasons to buy
+
Built-in magnets
+
Wrist-strap eyelet
+
Anti-yellowing clear case
Reasons to avoid
-
Not as much protection
-
MagSafe is really an Apple thing
Mous has been making some nice cases for a while, and we were surprised to find its newest Galaxy S23 Clarity 2.0 case includes MagSafe features, borrowed from Apple. That means it has magnets built into the case that line it up with MagSafe chargers and magnetic mounts. We don't usually see magnets on Samsung Galaxy phone cases.
MagSafe is an Apple standard, but most charges use so-called Qi wireless charging, so the Galaxy S23 should charge just fine with third-party magnet accessories. This case should work great for all sorts of positioning mounts as well.
We also like the eyelet to loop a wrist strap into this case, as that's a great way to keep your phone secure, especially if you shoot a lot of photos. We picked this clear color to show off the Galaxy S23 colors, and Mous says it won't fade or yellow over time.
3. Casetify Impact and Ultra Impact
Great protection and impeccable style
Reasons to buy
+
Unique and artistic designs
+
Up to 5X MIL-STD durability
Reasons to avoid
-
Expensive
-
Ultra case has big bumpers
If you want a case that doesn't look like every other black or clear phone case, check out the incredible wealth of design options at Casetify. Both the Casetify Impact and more durable Ultra Impact cases for Galaxy S23 are available in every design choice, so we're including them both.
Casetify cases can be more expensive, especially for that Ultra Impact case, but the durability is unquestionable. Just look at those huge bumpers! Casetify says the Ultra Impact case can withstand five times the MIL-STD durability testing requirements, and the Impact case is no slouch, either.
We've included an Ultra Impact case here in a cool Aqua Smiley colorway, and our lead image includes a Casetify Impact case with a more natural painting. From artistic to cool to completely customized, Casetify has the best Galaxy S23 case designs we've seen.
4. Urban Armor Gear Plasma series
Most durable but still stylish
Reasons to buy
+
Durable with Kevlar protection
+
18-foot drop protection
Reasons to avoid
-
Not very colorful
-
Bulky design options
If you are seriously active, you don't just need a case for your phone, you need armor. Urban Armor Gear (UAG) makes intensely durable cases at affordable prices. This UAG Plasma series case is the toughest on the list, with up to 16 feet of drop protection. It's also one of the least expensive.
The UAG cases look cool in a durable-chic sort of way. We like the lanyard anchor included on this case to keep it tethered while we're on the go, especially if we're using the phone for all of its camera capabilities.
If the Plasma series isn't your look, UAG also makes more subdued cases in the Metropolis series, or much more rugged covers in the Monarch Pro. If you need to armor up before your next outing, check out Urban Armor Gear.
5. Zagg Milan Aurora color
The most durable and capable case for Ultra
Reasons to buy
+
Cool color options won't yellow
+
13-foot drop protection
Reasons to avoid
-
Simple design
-
Could be cheaper
The Zagg Milan case is stylish and simple, and Zagg makes a huge variety of cases from the most simple clear covers to the most elaborate multi-piece kickstand models. The Milan strikes a great balance with durability and style, especially in this cool ombre-shaded Milan color.
Even though it looks simple, the Milan is one of the more durable cases on this list, with up to 13 feet of drop protection. If the Aurora color hides your phone too much, Zagg says the Clear option won't yellow over time.
It's not the most expensive case, though we wish it were just a bit cheaper. Zagg makes plenty of options for any budget, so if you want stylish and durable, without too much fuss or unnecessary design elements, check out all the Galaxy S23 case options.
6. Otterbox Commuter series Trees Company
A thin Otterbox case with cool colors
Reasons to buy
+
Thin but durable
+
Nice color combinations
Reasons to avoid
-
Can be fussy to attach all the layers
-
Less durable than big Otterbox cases
We usually think of Otterbox cases as durable but utilitarian in design, but the company has stepped up with some great color options for its latest cases. For the Galaxy S23 we like the thinner Otterbox Commuter case, and this Trees Company colorway would look great with a few of the S23 color options this year.
Otterbox cases break apart into multiple layers for more protection, though this does make them a bit fussier to apply. One the Commuter case is in place, it should provide a fine level of protection for its minimal bulk. Otterbox says it can take up to three times the MIL-STD durability drop testing requirement.
What is the best Galaxy S23 case?
It's impossible to choose a single best Galaxy S23 case, as everyone has different needs and tastes, but any of the options above should do a good job of keeping it safe.
What should I look for when choosing a Galaxy S23 case?
Protection is key, of course, so look for things like military drop test standards, and other concrete information on this. Beyond that, consider how bulky you're okay with a case being — more protection tends to mean more bulk. You'll also want something that you like the look of, or if you want to show your phone off, then maybe something transparent.
While you're waiting for your new phone and your fancy new case to arrive, you can check out our Galaxy S23 Ultra review
Sign up to receive daily breaking news, reviews, opinion, analysis, deals and more from the world of tech.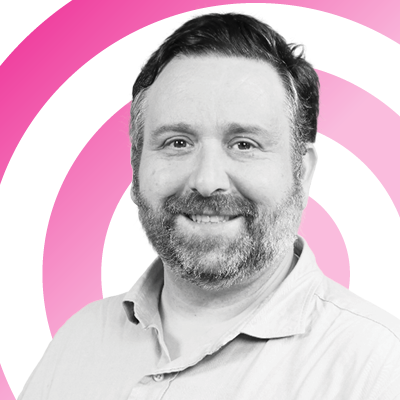 Phil Berne is a preeminent voice in consumer electronics reviews, having reviewed his first device (the Sony D-EJ01 Discman) more than 20 years ago for eTown.com. He has been writing about phones and mobile technology, since before the iPhone, for a variety of sites including PCMag, infoSync, PhoneScoop, and Slashgear. He holds an M.A. in Cultural Theory from Carnegie Mellon University.
Phil was the internal reviewer for Samsung Mobile, writing opinions and review predictions about top secret new devices months before launch. He left in 2017. He worked at an Apple Store near Boston, MA, at the height of iPod popularity. He has been a High School English teacher at Title I schools, and is a certified Lifeguard. His passion is smartphones and wearables, and he is sure that the next big thing will be phones we wear on our faces.