Avoid tangles and ditch the cords – we've tracked down the best true wireless earbuds available right here in Australia. Whether you're looking for your next pair to take on your morning commute, or you want a pair to use while working out, there's something on this list for you.
So what makes something truly wireless? Well, besides cutting out the connection from your phone to the buds, there are also no wires between the left and right units, setting this list apart from our best wireless earbuds guide and giving you the ultimate freedom when listening to your favourite tunes.
Bluetooth technology has made major advances, opening the doors for a huge variety of earbuds to now be available. Not only do true wireless earbuds offer competitive audio quality, but they also now pack in a range of features from active noise cancellation to waterproof ratings and more.
Each pair of earbuds on this list has gone through a rigorous testing process where we've assessed not only how good they sound, but also what else they have to offer including design, included features and battery life. From Apple's AirPods Pro 2, to a budget option in Sony's WF-C700N, there's a vast variety of buds here that all offer a top-notch performance.
But if you're looking for something even more specific, we've narrowed down your options even further with our best workout headphones and best noise-cancelling earbuds lists. We even have an ultimate best headphones list if you want to see how earbuds stack up against other audio options.
The best true wireless earbuds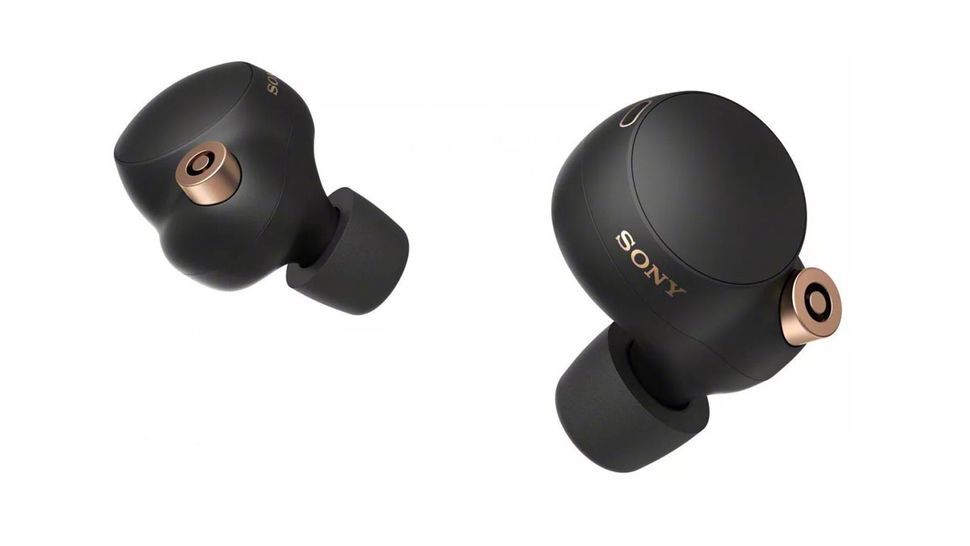 It might not be long until we see the Sony WF-1000XM5 earbuds, so it'll be interesting to see if the Sony WF-1000XM4's finally get knocked down from the top spot. Until then, if you want the best true wireless earbuds, you're not going to be disappointed with these.
At one point these buds were quite expensive, but in recent times we've seen them drop to a much more reasonable price, often falling well below the AU$300 point. Though even at their original price you were getting your money's worth.
Sony's packed an exquisite and full-bodied sound along with a suite of features including noise cancellation and touch controls, into a well designed and stylish unit. You can even customise what you hear thanks to the Headphones app, which also allows you to optimise the XM4s to your ears so you can make the most of 360 Reality Audio among other features.
Battery life is a bit dismal, offering up to 24 hours between both the case and the individual units. But they claw points back by offering wireless charging, which was a nice update from their predecessors, the Sony WF-1000XM3.
While other wireless earbuds might beat out the XM4s in specific features, such as the Bose QuietComfort earbuds 2's reign in the ANC department, Sony's premium earbuds still offer the best all round performance.
Read more: Sony WF-1000XM4 review
The latest buds from Apple pack some excellent upgrades which boosts both the audio performance and ANC that we enjoyed in its predecessor.
Apple's not new to this list, the original Apple AirPods Pro sat comfortably among its competitors, but the Pro 2 are a significant step up with an improved rich and expansive audio performance thanks to the new drivers and amplifiers. Plus we found the upgraded ANC to be pretty impressive in our review.
The AirPods Pro 2 also come packed with features, including an adaptive transparency mode to make conversations more natural. There's a 6 hour battery life for the buds, but they also boast an impressive 30 hours from its charging case. Speaking of, the case itself also has a few improvements including an IPX4 water resistance rating.
Just like the Apple AirPods Pro, the AirPods Pro 2 are best suited to those with an iPhone. They can also be a little costly, but if you're keen on sticking to Apple's ecosystem then the AirPods Pro 2 rival some of the best earbuds currently on the market including the long standing top true wireless earbuds, the Sony WF-1000XM4.
Read our full review: Apple AirPods Pro 2
1More is an audio specialist that is a bit of a sleeper hit. The company has fantastic audio devices, but don't seem to have the same reach as other big names. Though, with the 1More Evo, this likeable brand is changing that.
The 1More Evo is filled with perks – active noise cancellation, wearer detection, app support, IPX4 protection, LDAC support – and still offers some great sound quality as well.
When we got hands-on, sound quality was a standout, and we found that SoundID profiling (where what you like the most is discovered by the companion app), was very useful.
While the 1More Evo buds are pretty great, the active noise cancelling wasn't perfect. It's not the worst, but if you want complete silence, you might be better off putting your money elsewhere, such as with the Bose QuietComfort buds. However, 1More Evo has that pair beat thanks to its music quality and hi-res LDAC support.
Read the full review: 1More Evo
If we were ranking these buds on the noise-cancelling capabilities alone, the Bose QuietComfort Earbuds 2 would easily take out the top spot. These buds boast some great upgrades over its predecessor, the Bose QuietComfort buds, bringing the Bose QuietComfort Earbuds 2 to a higher ranking than what its predecessor hit on this list.
The design of these earbuds improve the noise cancellation considerably, which is saying something given how good the originals were. Our review states that the "sound is very well balanced, with a heck of a lot of details and textures coming through. And if you still find the need to tweak it, you can via the EQ in the app."
There are some specs that are still lacking in these buds, which keeps them from hitting the top few spots. The battery life is only 6 hours with an additional 3 in the case and there's no support for high-def wireless codecs which is a little disappointing given the steep price point for these buds.
Still, the sound is immersive and if you need the best noise-cancellation out there, the Bose QuietComfort Earbuds 2 are an excellent choice.
Read the full Bose QuietComfort Earbuds 2 review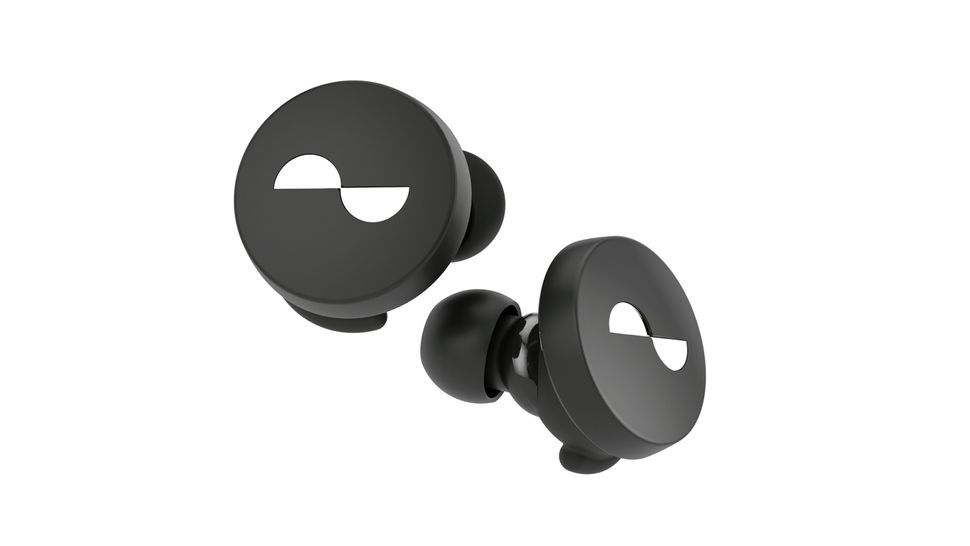 The NuraTrue are perhaps the most personalised wireless earbuds you can buy today – and they're among the best-sounding, too.
They're the first true wireless earbuds from Melbourne audio brand Nura, following in the footsteps of its NuraLoop earphones, but thankfully ditching the cable completely this time.
The NuraTrue are another success for the company, offering unbeaten levels of personalisation that allow the earbuds to be tuned to your ears exactly. The accompanying app even analyses how well the buds fit into your ears.
The end result is outstanding audio performance that reveals superb levels of detail in your music, and a wide soundstage that enables every instrument to sing.
And in case you think these earbuds are made with only audio in mind, they in fact come with plenty of features that will appeal to anyone who wants a cheaper alternative to popular models such as the AirPods Pro and the Sony WF-1000XM4. These features include decent noise cancellation, an IPX4 water-resistance rating, fast charging, and support for hi-res audio too.
Read more: NuraTrue review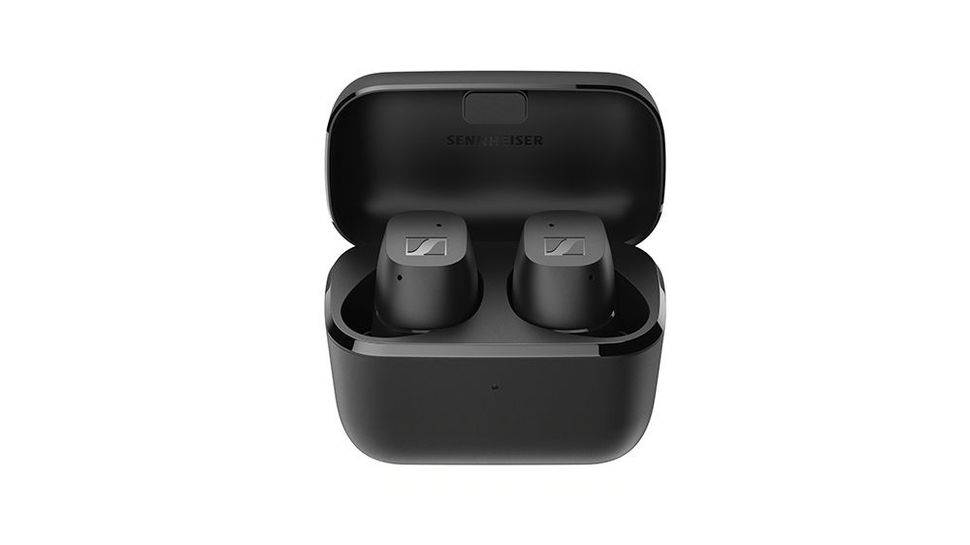 The Sennheiser CX True Wireless are the latest wireless earbuds from the German audio giant. Picking up where the CX 400BT before them left off, they're cheaper than their predecessors, despite including a host of upgraded features that comprises a longer battery life and better connectivity.
Audio quality is exactly what you'd expect from Sennheiser, with a wide soundstage, clear mids, detailed trebles, and powerful bass frequencies. Nevertheless, we were still surprised by how good these earbuds sound for the price.
The controls and accompanying app are very easy to use, and Bluetooth 5.2 connectivity ensures a stable connection with your device. Hi-res audio support is included, too, for those who want to eke out every last bit of detail from their music.
Our only real bugbear is the CX True Wireless' design, which we found far too bulky for our ears. We're hesitant to judge Sennheiser too harshly for this, since most users will probably be able to use them without issue.
Read more: Sennheiser CX True Wireless review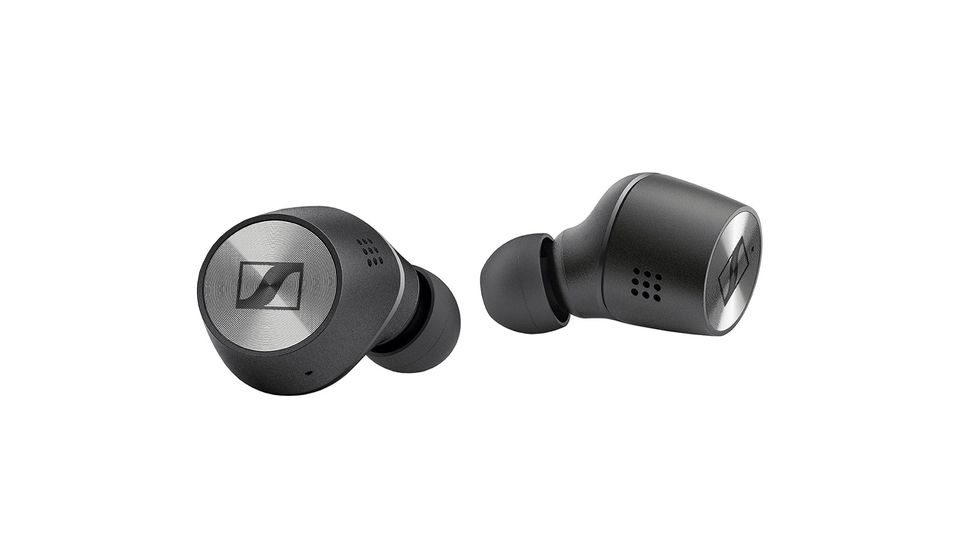 The sound quality, battery life, and design of the Sennheiser Momentum True Wireless 2 are truly brilliant – and they're a really good alternative to the Sony WF-1000XM3, particularly if you prefer a more flashy design when it comes to the best true wireless earbuds for you.
We did find that those with smaller ears sometimes find them a little uncomfortable, however, and their high price just stops them from taking the top spot of this round up.
Otherwise? Sennheiser has pretty much knocked it out of the park with these earbuds, offering great noise cancellation alongside smart looks and stunning sound.
Read more: Sennheiser Momentum True Wireless 2 review
The Bowers & Wilkins PI7 offer phenomenal sound quality, and this is the key reason they scored 5 stars in our review. When we tested these true wireless buds, the audio was a pleasure, and the aptX Adaptive support gives a smooth synchronisation between audio and video.
The charging case also doubles as an audio retransmitter – that means other devices that typically rely on wired audio can now be used with the Bowers & Wilkins PI7. The lack of wireless connectivity on some game consoles and in-flight entertainment systems will no longer be an issue with this handy device.
Priced at AU$599, they are a costly purchase. Active noise cancellation is subpar for this high price point, with the Bose QuietComfort Earbuds and Sony WF-1000XM4 surpassing the Bowers & Wilkins PI7 in this area. There's also limited battery life at only 20 hours, and the inability to adjust the volume through on-ear controls leaves a lot to be desired.
But the sound quality of the PI7 is still a standout, and if the other bells and whistles aren't important to you, then the high price may still be justifiable.
Read the full review: Bowers & Wilkins PI7 review
The Bang & Olufsen Beoplay Ex narrowly missed a perfect rating in our review, and that's because they're a fantastic performer. From a lively and customisable sound, to a beautiful design that helps set them apart, these buds have a lot to offer.
The big seller for these buds is the ability to set up sound profiles and completely personalise your listening experience. The accompanying Music app gives you the ability to slide the audio between four points – Bright, Energetic, Warm and Relaxed – so you can find the sweet spot for your own listening experience.
B&O has packed a slew of premium features in the Beoplay Ex buds. The noise cancellation is excellent, blocking out loud excessive noises while on public transport, and even the call quality on offer is some of the best around for a pair of earbuds.
There's even an IP57 water resistance rating, so you can use these buds while working out or on a hike without worrying about sweat and dust.
The Beoplay Ex miss the mark in a few spots, with a huge price tag, lacklustre battery life (only up to 20 hours in total) and no on-bud volume controls, but if you're got the money to drop on a pair of A$650 earbuds then overall, Bang & Olufsen's luxury buds won't disappoint.
Read our full Bang & Olufsen Beoplay Ex review
Sony has refreshingly kept a lot of features while still offering the WF-C500 as one of the cheapest earbuds on this list. However, there's a narrower soundstage than the WF-1000XM4 and WF-1000XM3, so it is worth noting if audio performance is your top priority.
The Sony WF-C500 buds are light and comfortable to wear, and we found that this stayed true even after long periods. They're also easy to use, with the touch sensitive housing enabling you to adjust your music playback, summon your device's audio assistant and to take calls.
Sony's Headphones Connect app is also available, allowing you to adjust your EQ settings and Bluetooth priorities directly through your handheld device. The WF-C500 are also compatible with Sony's 360 Reality Audio spatial audio algorithm, so you can even use the app to take a look at the shape of your ears.
There's only a total of 20 hours of battery life, which is a little disappointing, but the 10 hours of playback from the units themselves is decent for those who like longer listening sessions.
Read the full review: Sony WF-C500 review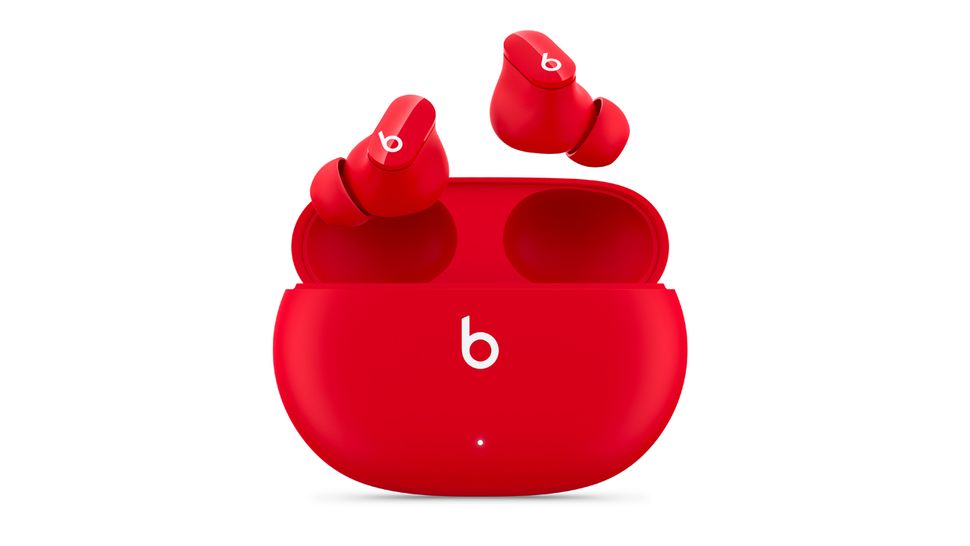 The Beats Studio Buds are rock-solid true wireless earbuds with active noise cancellation and support for Apple's Spatial Audio with Dolby Atmos format. They sound great, with a lively sound quality that elevates the highs and lows of your music, and feel supremely comfortable to wear for long periods of time.
They're not without some drawbacks, though. Chief among them is their lackluster call quality and lack of an H1 Wireless Chip. Battery life with either ANC or Transparency mode turned on is a little short at only five hours (15 hours with the case), and their noise cancellation isn't exactly class-leading, either.
Saying that, they're cheaper than the AirPods Pro and their predecessors, the Powerbeats Pro, making them a more budget-friendly option if you want to buy a pair of Beats earbuds.
Read more: Beats Studio Buds review
The Sony LinkBuds are the strangest true wireless earbuds we've ever tested. They're the world's first open-ring in-ear headphones, a design that leaves your ear canals totally free to hear your environment while you enjoy music, listen to podcasts, or take phone calls. They're designed to be a great option for listening on-the-move to stay aware of your surroundings, or in a shared office space.
These are also Sony's smallest earbuds to date, and they're much daintier than the Sony WF-1000XM4. Their ingenious controls mean you don't have to fumble with the miniature housings to adjust music playback. Instead, you can tap your face to skip tracks, change the volume, and take calls.
The audio quality is exceptional, delivering a remarkably wide soundstage that gives every instrument in your favorite songs the room they need to shine. Detail, clarity, and rhythmic accuracy are also excellent.
The open fit does come with some drawbacks, though; we'd have liked more bass, and their open design means background noise can be intrusive. But Sony already makes lots of really good noise cancelling options; these are designed for a different kind of listener.
Read the full review: Sony LinkBuds Review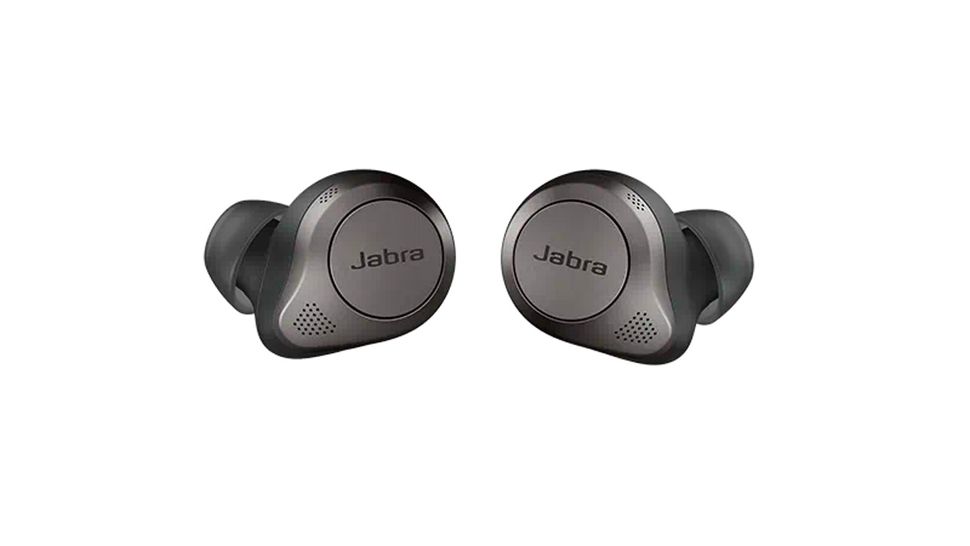 [Update: The Jabra Elite 75t now have active noise cancellation thanks to a firmware update – which could make them a potential rival for the AirPods Pro, and a cheaper noise-cancelling alternative to the Elite 85t.]
While they don't quite cut it like their predecessors the Jabra Elite Active 75t buds do owing to a slightly bulkier design, the Elite 85t deliver impressive performance thanks to some great audio quality, effective noise cancellation and decent battery life.
Audio has been vastly improved thanks to a new pair of 12mm in-built speakers, which are twice the size of those on the 75t buds and offer a wider and more well-balanced soundstage. This, alongside even deeper bass, adds more depth to your favorite tunes.
Read the full review: Jabra Elite 85t review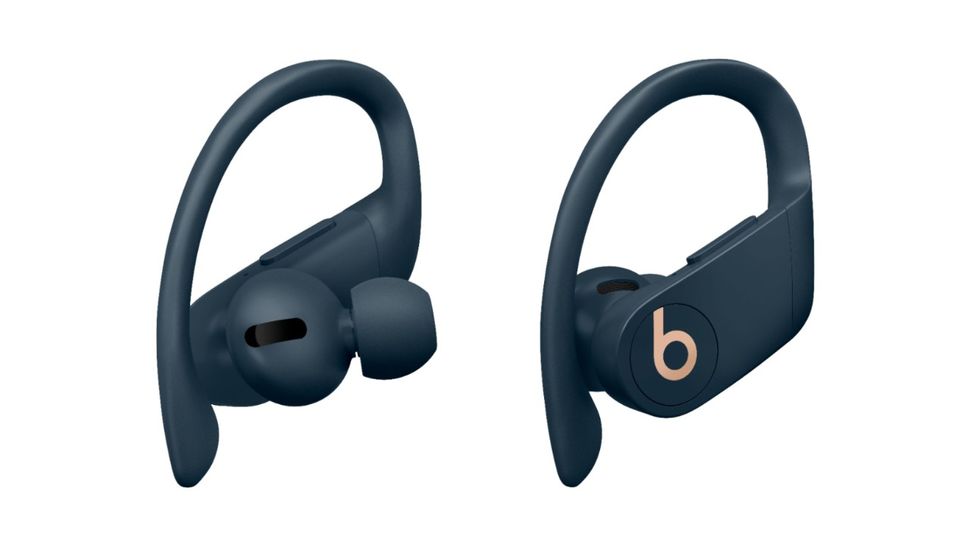 The PowerBeats Pro true wireless Beats headphones are something special – they're supremely comfortable, sound decent and seem to never, ever fall out.
They might not be the best true wireless earbuds in Apple's audio arsenal now that the AirPods Pro are here, but they are Apple's most premium play into the world of running headphones, and they're the buds we'd recommend to most workout enthusiasts.
That's thanks to features like the pressure-reducing micro-laser barometric venting hole, their long battery life and good sound quality. If we had to choose between wearing these and the original AirPods around the house, office, or gym, these are what we'd wear.
A new model may be on the cards, too – the Powerbeats Pro 2 are the rumored follow-up to these Beats true wireless earbuds.
Read more: Beats PowerBeats Pro review
While the Apple AirPods (3rd generation) are a little pricier than their predecessor, they make some big improvements over the AirPods 2 in audio performance, design and connectivity.
You won't have to fork out as much as you will for the AirPods Pro 2, but the trade off is that the AirPods 3 don't come with ANC, and you'll hear a lot of your surroundings due to their semi-open design. If you need the outside world to be silent while you work or study, then these buds won't be the ones for you.
However, despite this, these buds offer a killer combination of features with Spatial Audio support and Adaptive EQ, so you'll get both 3D audio and optimised sound thanks to the buds ability to analyse your ear canals. When we tested these buds, we were most impressed with the Spatial Audio, which gave our music, films and TV shows an immersive feel. Plus you can turn this feature off if you prefer not to have your music spatialised, especially since it wasn't very effective in metal and heavier rock genres.
There's very subtle changes to the AirPods 3 design from the original AirPods. They look almost identical, except the AirPods 3 have shorter earstems giving them a slightly more sophisticated look. You can also control your music by simply squeezing the stems with the new design's force capacitive sensors.
We definitely recommend these buds for Apple users, but Android owners are better off picking another pair on this list. If you don't have an Apple device, you won't get to use the extra features that set them apart from other true wireless earbuds out there.
Read the full review: Apple AirPods (3rd generation) review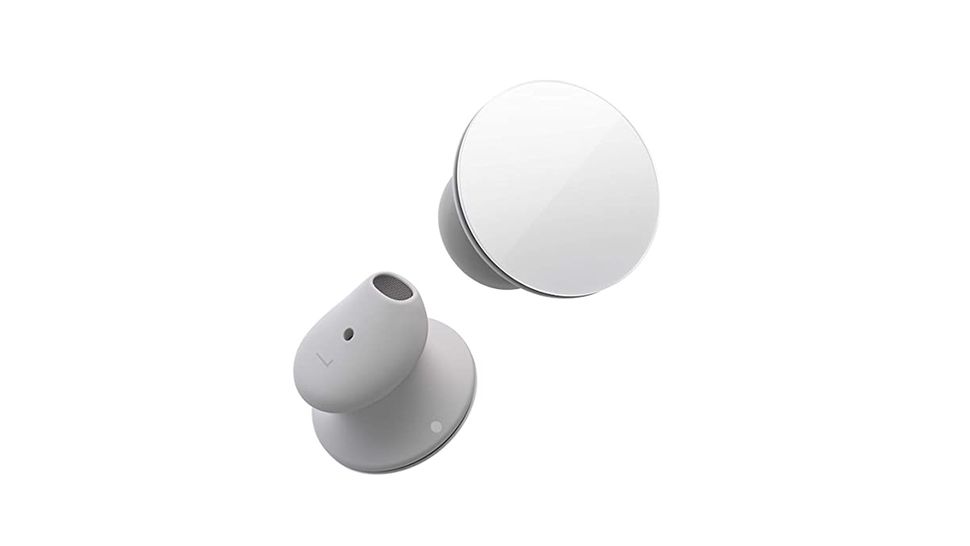 In terms of features, the Surface Earbuds cover off most - but not all - of what we've come to expect from a premium pair of true wireless in-ears: they have app-based adjustable EQs, aptX Bluetooth connectivity, and responsive touch controls. Plus they play impeccably nicely with virtually the entirety of Microsoft's hardware and software ranges. They don't have active noise-cancellation, though, and the way they fit means they let ambient sound leak in.
Sound is served up by relatively large full-range drivers. Of course, 'relatively large' could, in another life, be the Surface Earbuds' official model name: a 25mm diameter is big by in-ear standards, 7.2g is heavy by in-ear standards and their charging case isn't exactly slim, either.
Despite these big numbers, though, the Surface Earbuds prove comfortable and secure in situ, for hours on end. The 'twist-to-fit' arrangement keeps them nicely steady, even during mild exercise.
Overall, the Surface Earbuds are a very welcome addition to the ever-increasing list of worthwhile true wireless in-ears, and while their distinctive looks won't be for everyone, they deliver in the only two areas that count: functionality and sound quality.
Read more: Microsoft Surface Earbuds review
True wireless explained
How to choose the best true wireless earbuds for you
Why you can trust TechRadar We spend hours testing every product or service we review, so you can be sure you're buying the best. Find out more about how we test.
Once you've recognised that you need true wireless earbuds rather than wired or over-ear based headphones, you've already figured out the key element. The next step is to identify how (and where) you plan on using these buds, what features you'd like included and, most importantly, what your budget is.
Cheaper earbuds can still offer great audio quality, and some can even include more premium features, but if you want something that packs in a stack of features such as active noise cancellation or Spatial Audio, then you're likely going to have to spend a little more.
Of course, regardless of whether you're after something budget friendly or can fork out a little more, you'll then have to consider how you want to use these buds. Do you need a pair to wear while you're running or are you looking for a pair to bring with you when you travel? Do you expect to sweat a whole lot while wearing them or are they more for lounging around at home? These kinds of questions will help you determine the features to look out for when purchasing a pair of true wireless earbuds.
Not everyone will need all the features of the most premium buds, but it's definitely worth considering what features you'd like included. Some earbuds have a water resistance rating, making them optimal for sports while others can offer great active noise cancellation so you can focus on study without outside intrusion.
It's also definitely worth considering the quality of sound you'll be getting out of your new buds. Audiophiles will want to find something with an expansive soundstage while a general user might just want something that will play their music without the frills. Thankfully, with the number of true wireless earbuds now on the market, there's guaranteed to be a perfect pair for everyone.
True wireless vs wireless: what's the difference?
Wireless headphones typically come in traditional over-ear or on-ear headphones featuring two ear-cups connected via a headband.
For a smaller more portable option, you can get wireless earbuds. These have basically existed since Bluetooth was invented and while they're not physically connected to your phone, the buds can be connected to each other with either a cord or a band around the neck. We have a best wireless headphones guide where you can learn more.
What sets true wireless apart from wireless options is the complete lack of wires, as in they are truly wireless. True wireless ditches cords for ultimate freedom.
Why do wireless earbuds have such short lifespans?
The size of the earbuds play a big part in their battery life. While over-ear headphones have the space to house a large battery, true wireless earbuds are much smaller, so don't have room for a more powerful battery leading to longer overall battery life.
These buds rely heavily on their charging cases to ensure you won't run out of juice while you're out and about. However, it can be pretty inconvenient as you can't use them while they're charging up in the case.
Earbud battery life is improving year on year, so users are starting to get longer use out of their buds without needing to recharge as often as they have previously.
How we test the best true wireless earbuds
We've reviewed hundreds of true wireless earbuds, including every pair listed above. In each case, we give the product plenty of time in a range of environments before evaluating their sound quality across a variety of music genres, games, movies and podcasts, from several sources, against known class-leaders in the category. Sound quality at TechRadar is, and should always be, a priority when listening to music on the go.
We also consider how comfortable and secure the design is over extended periods of time, the situations the product best suits (running, gaming, audiophile hi-res listening), along with any extra or unusual features offered at the level.
When it comes to additional features, we look at voice assistant integration, on-device touch controls, how comprehensive the companion app is, the efficacy of noise cancellation and anything else that each pair of earbuds provides.
We also evaluate those battery life claims — both in terms of buds and charging case — to ensure we could give an accurate opinion on how long they will last in normal use.