The best gaming mouse is an integral part of any serious PC gaming setup. Having one may not necessarily make you a better gamer but it will ensure that you're not at a disadvantage every time you log in. While regular mice have much of the same functionality, they're slower, less accurate, and might be the difference in how you place on the leaderboards.
It's hard to go back to a regular mouse once you've used a proper gaming one with your gaming PC or gaming laptop. They're ergonomically made for a better fit no matter your playing grip and come with the quality-of-life design choices that make using one easier. From PTFE feet for easier sliding around a mousepad to fully remappable buttons, they offer a lot that most mice don't.
The best gaming mice offer much more in the way of performance. Thanks to more robust and powerful sensors and switches, you end up with faster, more precise movements and presses. And, many of them include gaming-specific features to make the most of your gaming experience.
Whether you're using an older gaming mouse or just starting to take gaming seriously, it's time to make the leap. To help you find the right one for you, we've collected our choices for the best gaming mouse below. You can even use our included price comparison tool to find the best mouse deals.
The best gaming mouse 2022 – chosen by our experts
The Roccat Burst Core proves that you don't need to pay more than $50/£50 to get a premium mouse. This affordable wired option wins as much in performance and build and it does in price. Though minimal on frills, it's an absolute stand-out in everything else, including ergonomics and lightweight design. RGB fans might want to go for the pricier Roccat Burst Pro, but if you don't mind something more minimalist and classy, this one is the one to go for no matter your budget.
Read the full review: Roccat Burst Core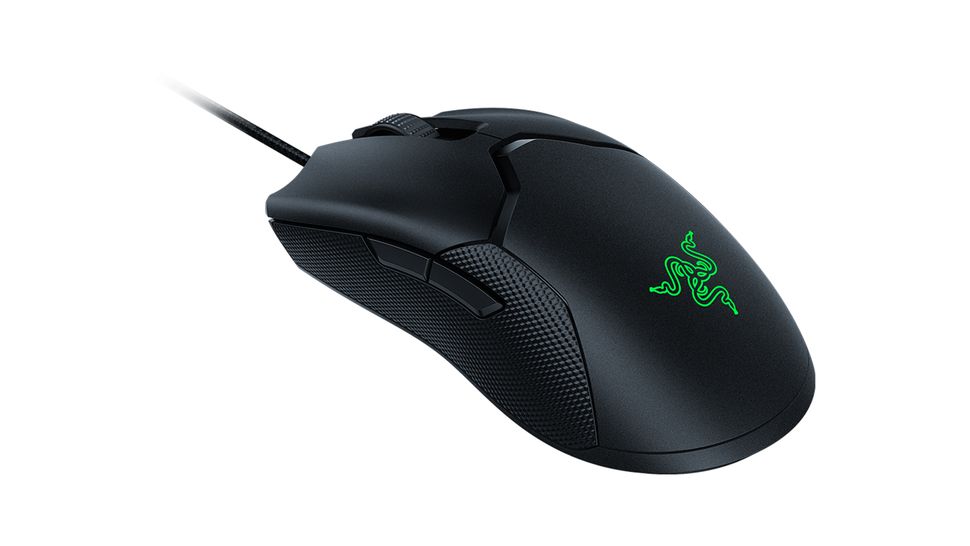 Competitive fast-paced games require a gaming mouse that can keep up, and for that, you'd want to take a look at the Razer Viper 8K. This is among the fastest and most responsive gaming mice out there, thanks to its 8,000Hz polling rate and <0.125ms click latency. It's also inherited the Razer Viper line's impressive build as well as the ambidextrous design that some of its models come with. You'll need a speedy monitor to get the full benefit from the Viper 8K though, but if you need the most responsive mouse possible, this is the best one for you.
Read the full review: Razer Viper 8K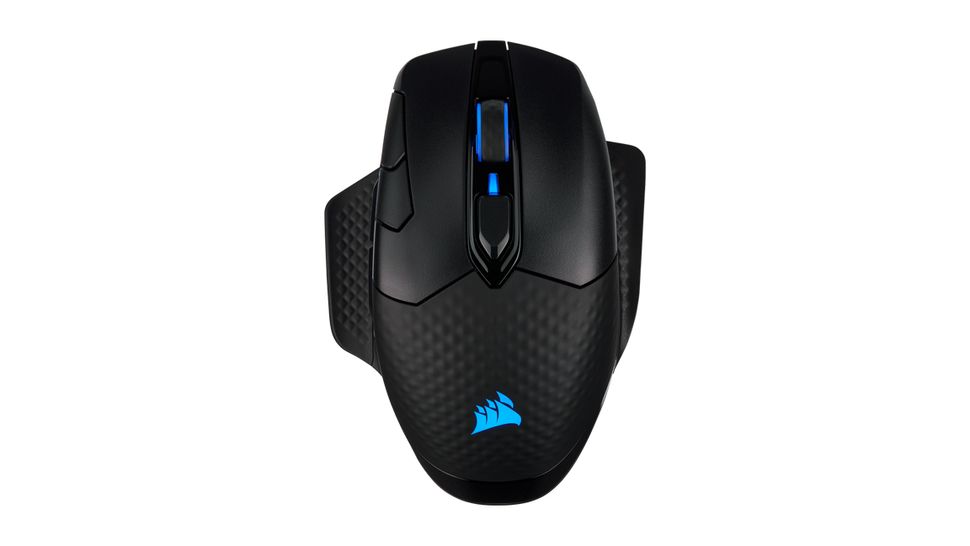 Impressive wireless gaming mice are hardly a dime a dozen. Due to their latency, wireless mice are generally not ideal for gaming where every fraction of a second counts. This is why the Corsair Dark Core RGB has impressed us even more. With its sub-1ms speed, incredibly low latency, and reliability, this is truly a mouse we can game with, wireless or otherwise. And, that's without mentioning its highly customizable RGB lighting and very robust software. There's one catch: it's not ideal for claw grip gamers as its palm rest is a bit flat. However, if you're a palm gripper, you'll love how it fits in your hand.
Read the full review: Corsair Dark Core RGB Pro Wireless
Inheriting the Rival 600's best attributes but also keeping its price of entry affordable, SteelSeries' latest addition to its gaming mouse family is more than a solid contender in the battle for the best gaming mouse. The SteelSeries Rival 5's greatness is apparent in both its design and its features, as it very much does in its performance. It's lightweight and comes with more side buttons – not to mention, nearly flawless in its performance, making it an undeniable excellent value for gamers.
Read the full review: Steelseries Rival 5
Mightily versatile and hyper-fast, the Razer Basilsk V3 cannot help but be great and an excellent option for those looking for something with lots of features crammed inside. Macro-loving gamers will appreciate its 11 programmable buttons, one of which is a multi-function trigger meant for executing essential actions, while those with a need for speed will love its 4-way HyperScrolling wheel and optical switches with 0.2ms actuation. Those seeking comfort, on the other hand, will appreciate its ergonomic design that comes with a thumb rest. Finally, wrapping all that in an appealing package is its RGB lighting with 11 zones that you can customize.
Read our full Razer Basilsk V3 review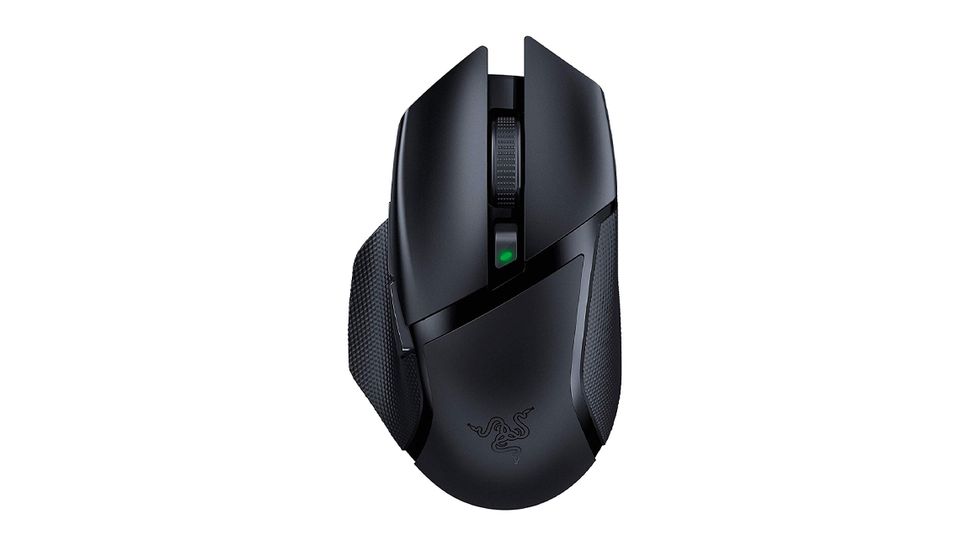 With up to 450 hours in Bluetooth mode, the Razer Basilisk X Hyperspeed is one of the longest lasting wireless mouse on the market. But, it's got more going for it than just longevity. It also boasts excellent performance with 450 IPS tracking speed and up to 40G acceleration. It's key feature, however, is the HyperSpeed Wireless, which reduces the time it takes to send data between your mouse and PC so it's 25% faster than any other wireless gaming technology.
Read the full review: Razer Basilisk X Hyperspeed
The Corsair Sabre RGB Pro Champion Series may lack all the frills and pizazz of other mice for gaming, but its minimalist design is made up for by its speed. Designed by esports gamers, this mouse is all about being fast with its 8,000Hz polling rate, the AXON hyper-processing technology, and Quickstrike buttons with fast actuation. And, it does so without setting you back a whole lot, making it a great option for competitive gamers who want to be economical.
Read the full review: Corsair Sabre Pro
If its brilliant RGB lighting doesn't pull you in, then the Roccat Burst Pro Air's stellar performance certainly will. With a sensor that sports up to a 19,000 DPI and optical switches that actuate at the speed of light, it can handle even the most competitive of games. We tested it with games like Doom Eternal where it excelled under pressure.
Of course, it's not the cheapest option out there and we found that it doesn't do well on many surfaces. The battery life is slightly shorter than advertised, lasting us anywhere from two to three days with eight hours or more of use per day and RGB lighting on. Be sure to keep that charging cord handy.
However, it does slide around like butter on our Secretlab desk mat so as long as you use a quality mousepad, it moves like a dream. It's also comfortable to use and offers both wireless and bluetooth connectivity. It's incredibly easy to customize as well, whether that's remapping its six buttons, fine-tuning its four RGB zones, or adjusting the five different DPI settings accessible on-the-fly via its DPI button.
Read the full review: Roccat Burst Pro Air
The unique shape of the Cooler Master MM720 may harken back to some of Cooler Master's older designs but there's more to this mouse than the way it looks. It's incredibly light, thanks to its honeycomb posterior, and performs wonderfully since it has up to 16,000 DPI on tap. It also comes with RGB though that's a bit limited and onboard memory. And, though it's remappable like any good gaming mouse, its DPI cycle button has strangely been placed on the bottom of the mouse. However, if that's not an issue for you, this is a powerful mouse at a very affordable price.
Read the full review: Cooler Master MM720
Razer's been on a roll, giving some of its masterpieces a nice refresh with its new colorways, but 2019's Razer Viper Ultimate deserves a spot on this even without its shiny new wrappings. One of the best wireless mice for gaming on the market, it's packed with a higher than average 20K DPI, a 0.2 ms response time, and a lightweight design. It also has onboard memory that can fit up to 5 profiles and 8 programmable buttons for your gaming convenience. Speaking of convenience, the Razer Mouse Dock Chroma should keep charging headache-free (though the mouse is cheaper without it if you're on a budget), which is a good thing since you have to charge every 70 hours. Of course, the three other colorways – Quartz, Mercury, and Cyberpunk 2077 – should make this an even more compelling buy.
Read our full Razer Viper Ultimate review
How to choose the best gaming mouse
While you'll definitely find the best gaming mouse of your gaming dreams, doing so might take some time and effort. That's expected; there's a ton of complicated technical jargon that goes into the best gaming mice – terms like polling rates and DPI ratings that a regular buyer may not be familiar with. For the record, you'll want a higher number of both, even though these two terms mean very different things.
For newcomers to the world of PC gaming, when you come across the term DPI, that is shorthand for 'dots per inch.' The higher the number, the wider the range wherein you can specify how sensitive your mouse is. If you don't have a lot of desk space available, but you still want accuracy and precision, then opt for the best gaming mouse with a higher DPI rating that can toggle to a lower DPI, in case you get a bigger desk.
Meanwhile, a high polling rate means you're getting faster response times. The polling rate is measured in hertz, and it usually ranges from around 125 to 1,000Hz. The latter means that your mouse's position is reported to your computer 1,000 times per second.
Other key gaming mouse factors you'll want to keep in mind are ergonomics – particularly if you're left-handed – and RGB lighting.
How we test gaming mice
Gaming mice come in all shapes, sizes, and quality, so of course we test each one that lands on our desks. There's a lot that we do to ensure that every mouse is up to gamers' standards, but naturally, we start with the design. We take a look at its aesthetics as well as its ergonomics and ease of use, making sure that it feels as good as it looks. If there's RGB lighting, we test that as well, checking to see if it works as it should.
Then we move on to its performance – from its responsiveness to its accuracy and speed. We use it extensively to play the latest and greatest games, ensuring that it delivers as promised. If it comes with software customizations for RGB lighting, macros, and key remapping, we check those too. If it's a wireless gaming mouse (opens in new tab), we also test its connectivity, range, and battery life.
Finally, we gather all the information we've collected and decide if it's worth the price and if it's of great value to the target audience.
Do gaming mice make a difference?
Let us be the first to say that yes gaming mice make a tremendous difference in your gaming PC or gaming laptop experience. The best gaming mouse will feel like an extension of your hand, not just something you hold and click to get something done. It will make your gaming feel more fluid and in turn probably help boost your game performance - which is especially good for competitive multiplayer games.
Gaming mice often have a faster response time than regular mice, which you'll notice immediately upon use. You'll move faster and more accurately in your games, once again improving your gaming abilities in ways you may not have expected. You might not put much thought into what mouse you're using, but a gaming mouse truly does make a difference.
One of the best things about gaming mice is that they don't have to have an enormous price tag attached. It's true that some gaming mice can be expensive, especially if you want one with brand recognition, but you don't have to drop a lot of money to get the best gaming mouse and start improving your PC gaming experience.
Most PC gamers will swear by corded gaming mice, but ultimately the decision will be yours. Some say that the delay from using a wireless mouse is enough to lose a competitive game, but if you're more of a narrative-driven gamer that won't make a difference. If you do opt for a wireless gaming mouse, make sure you choose one with a long battery life so you can game uninterrupted for as long as possible.
Today's best gaming mouse deals