For all that it offers – a luxurious but grippy finish, fast and accurate tracking, a supportive palm rest, and wireless connectivity – it's surprising that the Razer Viper V3 HyperSpeed is as accessible as it is price-wise. If you want the best bits of the DeathAdder V3 and the Viper V2 Pro, this is the one to get. As long as you're ok stocking up on AA batteries.
Pros
+

Excellent smooth yet grippy finish

+

Great tracking on most surfaces

+

Affordable

+

Comfortable and supportive form

+

Good for different grip styles and hand sizes
Cons
-

Rear-heavy

-

AA battery required

-

Not a lot of side support for your fingers
Why you can trust TechRadar We spend hours testing every product or service we review, so you can be sure you're buying the best. Find out more about how we test.
Razer Viper V3 HyperSpeed: Two-minute review
Imagine the Razer DeathAdder V3 in wireless form. That's basically what Razer's new gaming mouse offering, the Razer Viper V3 HyperSpeed, is.
There are some differences, of course. It's got an ever so slightly thinner body and a more pronounced hump for better palm support. It's heavier. It tops at 4,000Hz polling rate (as opposed to 8,000Hz) and weirdly has a 60M-click rating as opposed to the DeathAdder V3's 90M. And, as its name implies, it's a wireless gaming mouse that utilizes Razer's HyperSpeed Wireless connectivity so you can do away with the cable.
In fact, you've got no choice really as there's no need for cables here, seeing as it's AA battery-powered. That's the biggest reason why this one sits at the same price point as the DeathAdder V3, despite being wireless (that typically gives manufacturers an excuse to jack up the price of a product).
At $69.99 / £69.99 / AU$129.95, the Razer Viper V3 HyperSpeed is easily one of the most affordable brand-name gaming mice I've tested, especially in the wireless realm. But don't take that to mean that you're sacrificing a lot here.
Yes, there's the lack of rechargeability, which no doubt a lot of wireless peripherals fans will miss, but it's a small sacrifice in exchange for all the premium features that you are getting.
It comes, for example, with Razer's Focus Pro 30K Optical, a maximum speed of 750 IPS, and 8 programmable controls like the aforementioned wired mouse. It also inherited the DeathAdder V3 much-lauded smooth-touch finish – Razer's own creation that allows the mouse to offer that luxurious, smooth-to-the-touch feeling while brilliantly delivering better grippage than all other gaming mice I've tested (and I've tested a lot).
It's so similar to the DeathAdder line that I've started to wonder if Razer made a mistake when they were naming it. While it belongs in the brand's Viper line, it actually looks nothing like the Razer Viper V2 Pro, its intended premium counterpart and one of the best gaming mice on the market.
Veering away from the Viper's gaming-esque aesthetic, the Razer Viper V3 HyperSpeed sports the more elegant design and cleaner look for the DeathAdder line. Looking more like the Razer DeathAdder V3 Pro, its left and right buttons are nicely grooved toward the front for better ergonomics and grip, as well as, in my opinion, easier pressing. And again, it comes with the DeathAdder V3's smooth-touch finish, which is quite a departure from the Viper V2 Pro's textured one.
It's got its own design improvements and changes as well. Its palm rest has a nice, rear-rested hump that supports both palm and claw grip styles as well as allows your palm to contour nicely and enjoy that necessary support, no matter how big your hand is or how long you've been playing.
According to Razer, the company opted for flatter sides (as opposed to curved) to also help it fit different hand sizes and grip styles, but I just found the sides to be a little less supportive, especially where my pinkie usually rests.
I prefer ultra-lightweight mice for gaming and productivity so while I understand that Razer had to go with AA batteries to keep the price down, I didn't really enjoy gaming on this one as much. Especially so soon after testing the Logitech G Pro X Superlight 2 Lightspeed (review to follow). A single AA battery to keep it powered bumps its weight from 59g to 82g and makes it noticeably rear-heavy and unbalanced.
Then again, this is a matter of personal preference. Not all gamers want or enjoy using a lightweight gaming mouse, and there are definitely others out there that are a lot heftier.
While we're on that subject, inside the battery compartment is a USB garage in which you can keep your wireless receiver safe. Thank goodness – I already lost the original dongle for my Viper V2 Pro, and I have no idea where to properly store its replacement when I'm not using the mouse. As I write this, it's sitting on my desk vulnerable to my insolent cats' restless paws.
Like the Viper V2 Pro and the DeathAdder V3, it has six physical buttons, which are all strategically positioned so they're within easy reach, no matter the size of your hand. However, for added versatility and an easier gaming experience if you're not too lazy to customize and reprogram, it has a total of 8 programmable controls (the scroll wheel adds front and back scroll to the list).
If you have limited USB ports, you'll be glad to know that it's one of Razer's several peripherals that's compatible with the HyperSpeed Wireless multi-device support. That means that you can connect it and a supported Razer keyboard to your PC with just a single dongle. If you're a competitive player and need that considerable bump in polling rate, it also supports up to 4,000Hz with Razer's HyperPolling Wireless Dongle. That one will cost you extra, but Razer currently has it bundled with the mouse for a little less.
If I'm being honest, though, its native 1,000Hz polling rate is more than enough for most people. On its own, the Razer Viper V3 Hyperspeed is already a fast performer, seeing me through my CS:Go sessions as well as those Hogwarts Legacy trials without missing a beat.
It helps that it also boasts that 30K optical sensor that apparently not only gives it a 99.8% accuracy and better power efficiency but also allows it a wider surface compatibility. I've tested it on a couple of different desk mats, a slightly textured office desk, a marble countertop, and other surfaces, and while its pads aren't the best for the harder ones, that tracking stayed on point.
As I had received my unit days before launch, I really didn't get a chance to properly drain that one AA battery, but Razer promises up to 280 hours of battery life. While that longevity is nice, the downside is that you'd have to stock up on AA batteries, which I'm not really a fan of as there are other things to consider like proper disposal. And again, having that one battery in there makes the mouse heavier and more unbalanced.
Razer Viper V3 HyperSpeed: Price & availability
How much does it cost? $69.99 / £69.99 / AU$129.95
When is it available? Available now
Where can you get it? Available in the US, UK, and Australia
Unlike the Razer Viper V2 Pro, which will set you back a whopping $149.99 / £149.99 / AU$259.95, the price of entry for the Razer Viper V3 HyperSpeed is much closer to the ground. In fact, at $69.99 / £69.99 / AU$129.95, it's the exact same price as the wired Razer DeathAdder V3, touting the same marquee features but with that cable-free flair so you don't have to stay tethered to your desk.
However, if you prefer something more lightweight and more premium, the $149 / £149 / AU$279 Razer DeathAdder V3 Pro is certainly worth considering, if you don't mind the fact that it doesn't have that smooth-touch finish.
Razer Viper V3 HyperSpeed: Specs
Swipe to scroll horizontally
| | |
| --- | --- |
| Interface: | Razer HyperSpeed Wireless |
| Ergonomics: | Right-handed symmetrical |
| Buttons: | Six physical buttons, Eight customizable controls |
| DPI: | 30,000 |
| Switches: | Mechanical mouse switch Gen-2 |
| Weight: | 82g (59g without battery) |
Should you buy the Razer Viper V3 HyperSpeed?
Swipe to scroll horizontally
Razer Viper V3 HyperSpeed report card

| | | |
| --- | --- | --- |
| Value | For a wireless gaming mouse with great features, this is actually surprisingly affordable | 4.5 / 5 |
| Design | Its beautiful elegant form is only trumped by its smooth-touch finish that offers a luxurious feel and an amazing grip. | 4.5 / 5 |
| Performance | Fast, accurate and works on many surfaces, what more could you ask for? And that battery life should last you a month or more. | 4.3 / 5 |
| Avarage rating | If only it was lighter and better balanced, this would get a perfect score. | 4.5 / 5 |
Buy it if...
You want a premium-feeling mouse for less
The Razer Viper V3 HyperSpeed boasts that grippy smooth-touch finish you'll only ever find on Razer's wired DeathAdder V3, a beautiful and elegant form that's supportive, and switches that are comfortable and satisfying.
You need a gaming mouse with the best grip
Razer swaps out the Viper V2 Pro's textured finish for its smooth-touch finish that feels more luxurious yet somehow offers a better grip for gaming.
You don't mind a heavier mouse
Due to the price and Razer's attempt to offer a longer battery life, this one is AA battery-powered, which adds considerable weight to its rear.
Don't buy it if...
You want the most lightweight and balanced mouse
If you want something more balanced and incredibly lightweight, better go for the DeathAdder V3 or the Viper V2 Pro.
You prefer something rechargeable
Stocking up on AA batteries is a thing of the past. If you want a wireless gaming mouse that's rechargeable, this isn't the one for you.
Razer Viper V3 HyperSpeed: Also consider
Swipe to scroll horizontally
| Header Cell - Column 0 | Razer Viper V3 HyperSpeed | Razer DeathAdder V3 | Logitech G Pro X Superlight 2 Lightspeed |
| --- | --- | --- | --- |
| Price: | $69.99 / £69.99 / AU$129.95 | $69.99 / £69.99 / AU$124.95 | $159.00 (about £120/AU$230) |
| Interface: | Razer HyperSpeed Wireless | Wired - Razer Speedflex Cable | LIGHTSPEED wireless technology |
| Ergonomics: | Right-handed symmetrical | Right-handed | Right-handed |
| Buttons: | Six physical buttons, Eight customizable controls | six physical buttons | five physical buttons |
| DPI: | 30,000 | 30,000 | 32,000 |
| Switches: | Mechanical mouse switch Gen-2 | Optical Mouse Switches Gen-3 | LIGHTFORCE Hybrid Switches |
| Weight: | 82g (59g without battery) | 59 g | 60 g |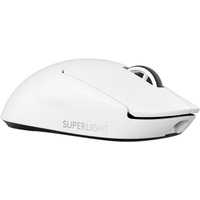 Logitech G Pro X Superlight 2 Lightspeed
This gaming mouse from Logitech is all about speed with its 32,000 DPI, 2,000Hz report rate via wireless, and hybrid mechanical / optical switches. With all that performance, it still manages a stellar 95 hours of battery life. However, it is a bit on the pricey side.
How I tested the Razer Viper V3 HyperSpeed
Tested the mouse for a couple of days due to time constraint
Used it for playing PC games and for work
Put its marquee features through their paces during testing
Usually, we spend at least a week testing a peripheral, including a wireless gaming mouse like the Razer Viper V3 Hyperspeed. Unfortunately, because I received it at the last minute, I only had two days to properly test its functionality and features, which means that I didn't really have enough time to drain its battery and see for myself if it does indeed last up to 280 hours at 1,000Hz polling rate.
That said, I was able to spend enough time with the mouse to test the rest, from its marquee features like the smooth-touch finish and more pronounced ergonomics to its actual performance, utilizing it as my main work and gaming laptop for two days.
I've been testing and reviewing PC gaming peripherals for about 10 years now. Not only do I have plenty of experience with them, but I know what makes the best ones tick and can intuitively tell you which ones are not worth your time and money.
We pride ourselves on our independence and our rigorous review-testing process, offering up long-term attention to the products we review and making sure our reviews are updated and maintained - regardless of when a device was released, if you can still buy it, it's on our radar.
First reviewed September 2023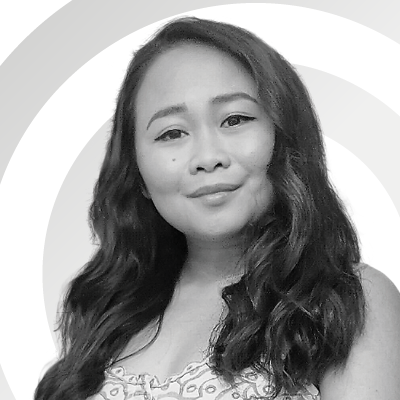 Computing Reviews and Buying Guides Editor
Michelle Rae Uy is the Computing Reviews and Buying Guides Editor here at TechRadar. She's a Los Angeles-based tech, travel and lifestyle writer covering a wide range of topics, from computing to the latest in green commutes to the best hiking trails. She's an ambivert who enjoys communing with nature and traveling for months at a time just as much as watching movies and playing sim games at home. That also means that she has a lot more avenues to explore in terms of understanding how tech can improve the different aspects of our lives.