Invest in the best external hard drives for Macs if you anticipate needing a lot of storage space for your large files. Although it is possible to upgrade the storage space on a Mac or MacBook before you hit the buy button, Apple computers are pricier than ever and upgrading their components inside will charge you a premium. So, it's more cost-effective for you to get an external hard drive to meet your storage needs.
An excellent external hard drive for your Mac lets you expand your computer's storage without having to shell out a lot of cash. And, while a case can certainly be made for SSDs – creative professionals will appreciate their faster read and write speeds and more robust build – they're a great solution for budget-minded folks who don't need anything particularly fast. Plus, because hard drives are cheaper than solid state drives, you can have more storage capacity for less money. What's more, external hard drives are typically designed to be portable and rugged, which means they can go where you go.
For your storage needs, consider one of the best external hard drives for Mac. Here are our top picks, alongside our price comparison tool so you can also get the best deal available.
---
Protect the data on your external hard drive with this cloud storage solution
IDrive (opens in new tab), the cloud storage veteran, delivers tons of storage online for an incredibly small outlay. 10TB for $3.98 for the first year is unmatched till now and so is the support for unlimited devices and the extensive file versioning system available.
This is the latest generation of the Western Digital My Passport external hard drives comes in capacities from 1TB to 4TB, and features cloud storage and 256-AES encryption, along with WD's own backup software. While transfer speeds aren't the quickest, due to its USB 3.0 connection, it offers a good balance between speed, capacity and price.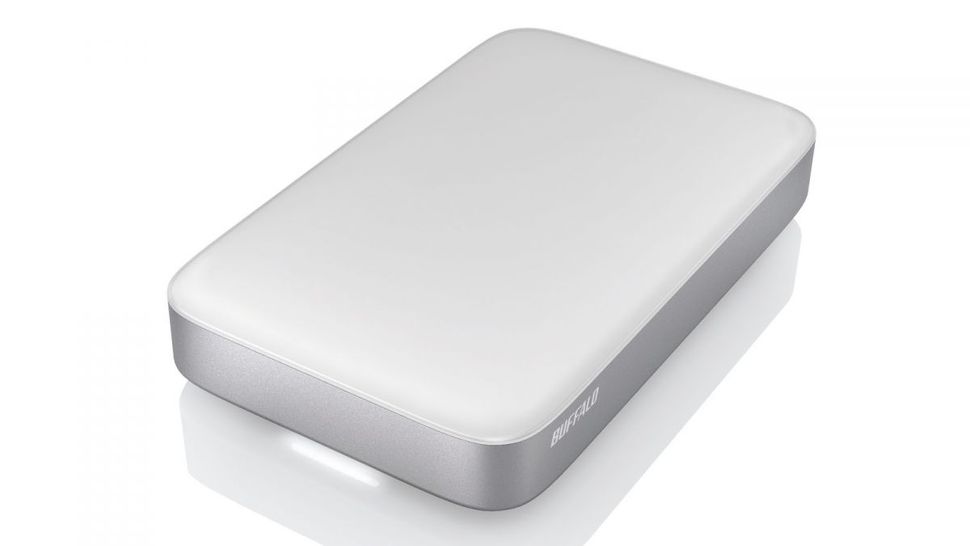 If you want to make use of your Mac's Thunderbolt port, then this is the best external hard drive for Macs. It provides twice the speeds of standard USB 3.0 drives. It still uses a traditional hard drive, rather than an SSD, and while this means speeds aren't quite as fast as possible, it at least keeps the price down, while offering large capacities. There's also a USB 3.0 port for connecting to computers that don't have a Thunderbolt port.
This is one of the fastest high capacity hard drives you can plug into your Mac, with a huge 4TB of storage space that zips along its USB 3.0, eSATA or FireWire connection. The all-aluminium enclosure gives the drive a premium look and feel, while also protecting your data from knocks and drops, and keeping the drive cool when used.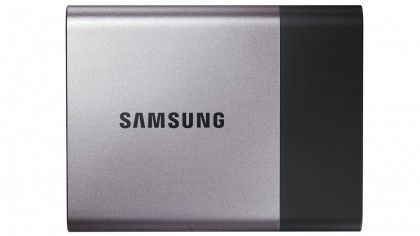 If you really want a super-fast external hard drive for your Mac, then the Samsung T3 SSD is easily one of the best. As it uses a solid state drive, the read and write speeds of this drive are much faster than external hard drives that use traditional hard drives. It does mean the price is higher, but if transfer speed is the most important consideration when looking for the best external hard drive for your Mac, then this is the drive to go for.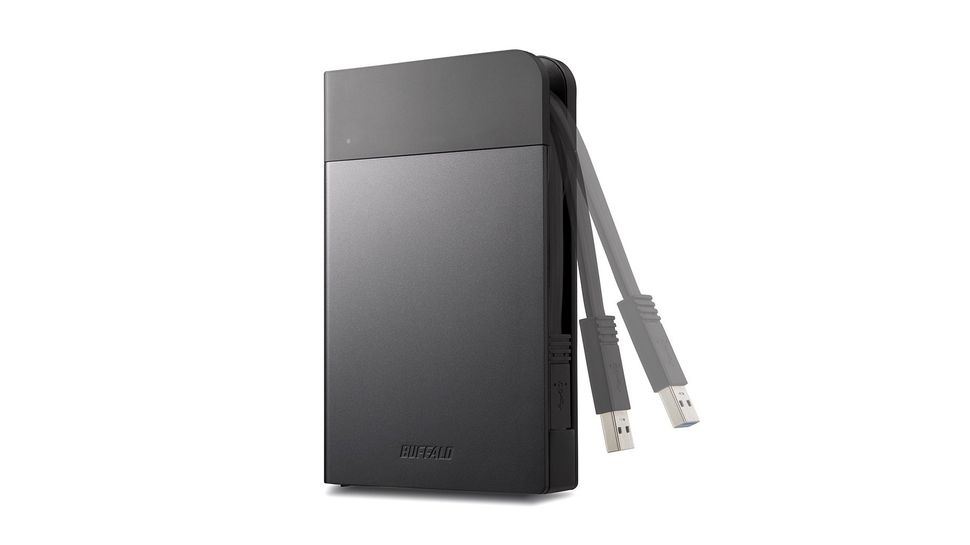 With compatibility for both Mac and Windows machines, the Buffalo MiniStation Extreme NFC is very flexible, and comes with a rugged case that's dust and water resistant, along with a built-in USB 3.0 cable. Not only is your data kept protected from knocks and drops with the rugged shell, but it's also got 256-bit AES security features and NFC (Near Field Communication) features as well. This is a great external hard drive for your Mac if you are concerned about keeping your data safe and secure.
The latest generation of the Western Digital My Passport Ultra range of external hard drives has landed, coming in sizes from 1TB to 4TB. It features cloud storage and 256-AES encryption, along with WD's own software suite.
It is a good performer when it comes to data transfer speeds but doesn't come near the top of the leaderboard. Unsurprisingly, it doesn't reach the top speeds of solid state external drives, but for external hard drives based on traditional HDDs, this is the drive to consider.
You may have stumbled upon the LaCie Porsche Design Mobile Drive when perusing the Apple website for USB-C accessories. There's a reason for that: the Porsche Design ships with both USB Type-C to Type-A and USB Type-C to Type-C connectors, making it a worthy candidate regardless of your setup.
It's expensive for an external hard drive, don't get us wrong, especially if you're in the market for the top-end 4TB option. On the other hand, this is an HDD that could theoretically output speeds of up to 5Gbps, if it weren't hindered by the limits of SMR (Shingled Magnetic Recording) technology. With MacBooks coming with USB Type-C connections, this is an excellent - and stylish - external hard drive that makes the most of this speedy new port.

If you're worried about people getting access to your data if your external hard drive is stolen, than you'll like the iStorage drive here. If someone tries to tamper with your iStorage drive, you can configure it to self-desturct. What's more, the data is encrypted by the 256-bit AES protocol, with multiple forms of protection in place to ensure the bad guys don't get in no matter how persistent. When you consider all that extra security, the prices won't scare you away either. It's more pricey than the other drives of its capacity, but the extra security it offers will be well worth it for many people.
What to look for in a external hard drive for your Mac
When choosing the best external hard drive for your Mac, you need to consider other things beyond storage capacity and price. Of course, those two things are absolutely vital. Finding one that's not only affordable, but has enough storage space – a minimum of 1TB is highly recommended – for your present and future needs is definitely ideal, even if you have more than enough money to splurge for something expensive.
Another deciding factor, however, is the connection. Many external hard drives have USB 3.0 connections, but since MacBooks and Mac accessories rely on the power and data transfer speed of USB-Cs, USB Type-C or Thunderbolt 3 or 4 connections are certainly favorable.
If you're storing very important files, especially for work, consider getting one that has more robust security features. There are other things as well, including a rugged build if you plan on taking it out in the field with you, and portability if you plan on traveling around with it.
Best external hard drives for Mac: How we chose them?
While we will talk mostly about hard drives as storage device write and read on spinning metal or glass platters, we have to mention SSD (solid state drives) as well as they have grown both in capacity and in performance. That however came at the cost of endurance, especially at the lower end of the market and is likely to be an issue if you use our SSD storage extensively.
All newer MacBook and desktop Macs (iMac, Mac Mini, Mac Pro) come with one or more Thunderbolt ports which are also compatible with USB Type-C. So we look not only at the versatility and general performance of the drives - across a number of benchmarks - but also their relevance to specific use cases, after sales and warranty as well as sheer value for money.
You might also want to check out the best PS5 external hard drives (opens in new tab).