When it comes to software, small is beautiful. We may have reached a point where the low cost of storage means we no longer need to worry about the size of programs, and memory is now available in abundance very cheaply, but that doesn't mean that we want our software to be bloated.
Thankfully, there are plenty of lightweight tools out there covering every genre imaginable, and multimedia is no different.
Read more: Anmeldelse: MSI GS65 Stealth
Whether you're looking for an audio player or something to watch videos, you might be surprised to find that you can use incredibly small, efficient programs to consume your favourite media.
Opting for a lightweight media player missing out on either quality or features – you just need to look in the right place. To save you the hard work, we've collected together five of the best lightweight media players to get your started.

Kioo is frill-free and lightweight, but has all the tools you need
Kioo Media Player has a wonderfully simple, modern interface, but it's much more than just a pretty face. This is a lightweight media player that's built for speed, but also manages to pack in all the features you need.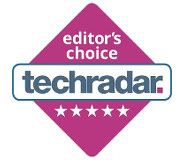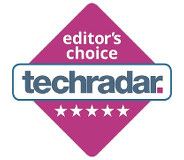 Kioo might not be the most feature-packed lightweight media player in this roundup, but its clean, uncluttered interface provides easy access to all of the tools you need, and basic playback is a breeze.
You can build up simple playlists, tweak audio settings and apply subtitles. If you don't already have a subtitle file for the video you're watching, Opensubtitle integration means you can find and download the right one without leaving the program.
There are no fancy extras here – Kioo Media Player just focuses on covering the essentials, and does so incredibly well.

Play video from your hard drive, discs, capture cards and online
SPlayer has the smallest footprint of all of the lightweight media players featured here. The initial download is under 10MB and the interface is extremely minimal, but both of these facts hide a surprising degree of power.
Despite its small size, Splayer supports a huge range of video formats, and can play not only locally stored files, but also DVDs, online video and content from capture cards. It can be used for music playback too, and there's support for playlists to help organize your tracks.
You can use existing subtitle files with your videos, and SPlayer offers a neat feature that automatically searches for subtitles for the file you're currently watching. There are delay controls too, so you can ensure things are perfectly synchronized.
On the audio front, there are lots of controls for you to play with including a graphic equalizer and everything within the program is beautifully simple.

A lightweight media player with surprisingly advanced playback tools
You would be forgiven for thinking that KMPlayer was a basic media player. It has a very sparse interface, but look a little closer and you'll find a wealth of features hiding in a context menu that can be accessed with a right click. KMPlayer offers audio and video playback, with lots of customization options, plus support for subtitle files.
Despite being such a lightweight program, KMPlayer also offers a host of extras that you'd normally expect to find in premium multimedia software, including VR and 3D support, video capture, and a mobile app.
While KMPlayer itself is great, it's worth noting that the installer includes some bundleware. Thankfully, it's not only optional, but obviously so. Just hit the Decline button when it appears, and you can enjoy the software without unwanted extras.
It's also worth mentioning the ads that appear to the side of the main interface. They're not visible during video playback, but you will see them at startup for a few seconds.

One of the web's most popular media players, packed with pro-level features
VLC is the best known lightweight media player in this list, and there are good reasons for its popularity.
As well as offering incredible support for a wide range of file formats and featuring an array of controls that put other players to shame, VLC manages to cram all of this into a package that easily falls under the banner of 'lightweight'. There's support for 360-degree video, file conversion, streaming and hardware acceleration to name just a few.
The vanilla version of VLC probably offers all the tools you need (and many more), but you can expand it further using extensions. VLC is completely customizable so you can tailor it to your needs while keeping its footprint as small as possible. A mighty tool that's worthy of your attention.

A super fast media player that's ideal if system memory is in short supply
Lightweight media player Light Alloy boasts a pleasingly clear interface that's impressively customizable and skinnable. You can configure options to determine exactly what happens when you load a video, and what happens when playback ends. You can also change the function of mouse buttons to serve as shortcuts, and configure a massive range of keyboard shortcuts for easy navigation and control.
There's support for multiple languages, subtitles, a wide range of formats, playlists and more. Video and audio effects are available for the best possible output, and it's super fast, even when handling large files.
The developers of Light Alloy are currently working on a new media player called Verona. While there's no word on when it might be finished, its certainly something to keep an eye out for.