Walmart is just one of the big retailers that take on Amazon Prime Day each year with its own sale. Right now, even though the titular sale is over at Amazon, Walmart's summer roll-back deals continue to offer solid value on everything from cheap TVs to household appliances. Things are winding down now but we've rounded up a few of the best post-Prime Day Walmart deals just below.
Last year's Walmart Prime Day sale came in the form of the trailers 'Deals for Days' event, which like Amazon, ran for two days in mid-June. This year, Amazon Prime Day is took place from July 12th to 13th and expectedly ended promptly after. Walmart generally rolled on its 4th of July sale into a larger 'summer roll-back sale, which is still ongoing as of writing.
Interestingly, Walmart held its own Prime-Day-esque sales event called the Walmart Plus Weekend back in June this year. Like Prime Day, this event was exclusive to members of Walmart's premium subscription service. It ran independently of Amazon or any other retailers, however.
Walmart didn't bring back this form of event over Prime Day - as previously mentioned it simply rolled on and expanded its 4th of July sale. While a little anti-climatic, this comes with the massive silver lining that all the best deals at Walmart over Prime Day were non-exclusive to Walmart Plus members.
Anti-Prime Day deals still available at Walmart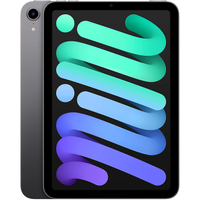 (opens in new tab)
Apple iPad Mini 2021 (Wi-Fi, 64GB): $499 $409 at Walmart (opens in new tab)
Save $90 - The cheapest Prime Day iPad deal on the latest mini model can still be found at Walmart this week. At $409 we're just $9 off the lowest price ever on this excellent small-form-factor slate. If you're looking for a premium tablet that's easy to put away in the bag then the Apple iPad mini is an excellent choice with its mix of portability, premium design, and powerful components.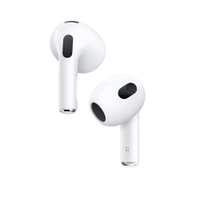 (opens in new tab)
Apple AirPods (3rd generation): $179 $149 at Walmart (opens in new tab)
Save $30 - Walmart has the cheapest post-Prime Day deal on the latest AirPods this week, with a price that's just $10 off the lowest we've ever seen. With improved battery life, clever adaptive EQ, and spatial audio tech, the latest AirPods are a fantastic pair of wireless buds for any Apple user. As always, they pair seamlessly with other iOS devices.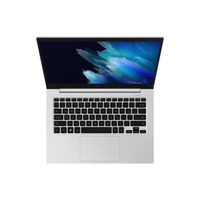 (opens in new tab)
Samsung Galaxy Book Go 14-inch laptop: $319.99 $169 at Walmart (opens in new tab)
Save $150 - It's not every day you see a Windows 11 laptop from a quality brand this cheap but today's post Prime Day deal on this Samsung Galaxy Book Go at Walmart is offering great value. It's not super high-end, but it's got a really slick modern design and screen, a serviceable MediaTek processor, 4GB of RAM, and 64GB of storage. It's not going to hold up for rigorous tasks but it's a good option if you're just streaming, browsing, or doing school work.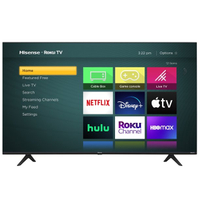 (opens in new tab)
Hisense 58-inch 4K Roku Smart TV: $338 $298 at Walmart (opens in new tab)
Save $30 – A great option if you want a decently sized TV on a budget, this Hisense at Walmart is receiving a small but welcome post-Prime Day discount that brings it to its lowest ever price. It's not a super fancy display, but it supports Dolby Vision, HDR10, and having Roku built-in gives you easy access to all the major streaming apps.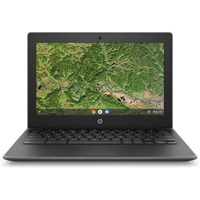 (opens in new tab)
HP 11.6-inch Chromebook: $225 $98 at Walmart (opens in new tab)
Save $127 - If you missed out on this $98 Chromebook during Walmart's Memorial Day sales, you have another chance to pick it up during Walmart's summer roll-back sale. Perfect for students, the lightweight and durable laptop features 4GB of RAM, 32GB of storage, and a long battery life.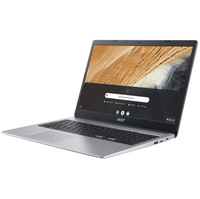 (opens in new tab)
Acer 315 Chromebook: $289 $229 at Walmart (opens in new tab)
Save $60 – Most Chromebooks are only 11 or 14 inches in size so this Acer 315 is a good pick if you prefer a larger 15.6-inch display. It's also a full HD IPS panel, too, which means you get a clearer, sharper and brighter image. It's a great addition at this price as it's typically saved for more expensive machines. Aside from that, this is a solid basic laptop for light work and everyday use on a small budget.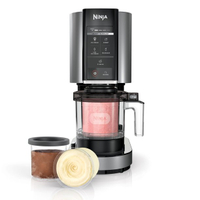 (opens in new tab)
Ninja CREAMi ice-cream maker: $199 $168 at Walmart (opens in new tab)
Save $30 - Summer's here and it's getting hot outside. Why not cool down with your own personal ice cream maker? The Ninja Creami is a great choice to turn all your favorite household foods into delicious ice creams, sorbets, or even milkshakes. Easy to use and dishwasher safe, this ice cream maker is a great addition to the kitchen this summer.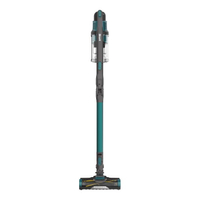 (opens in new tab)
Shark Pet Pro cordless stick vacuum: $299 $149 at Walmart (opens in new tab)
Save $50 - Another really popular vacuum from Shark, the Pet Pro Cordless is a great option if you've got a bunch of fluffy friends in the house. Despite being a lightweight handheld cordless machine, the Pet Pro's powerful suction and self-cleaning brush will make short work of even the trickiest of tangles. Plus, a nice price cut in the Walmart 4th of July sales ensures a healthy saving.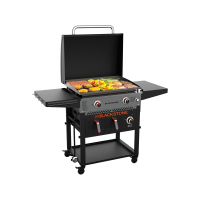 (opens in new tab)
Blackstone 2-Burner 28in Griddle with Electric Air Fryer: $497 $397 at Walmart (opens in new tab)
Save $100 - That's right – this is more than just a griddle. In addition to a 524 sq. in. cooking space, it also has a 2-qt. electric air fryer so you can prepare everything in one place. There are also a couple of side shelves plus hooks for prep and storage space. No need to hustle back and forth to the kitchen here.
Do you need Walmart+ to get these deals?
Nope! This year's anti-Amazon Prime Day sale from Walmart didn't include any big exclusive deals - everything was open to the general public via a general 'summer sale'. This is directly the opposite of the Walmart Plus weekend sale that took place in early June of 2022, which, like Prime Day, was exclusive to members only. In this case, you needed Walmart Plus to get access, as opposed to Amazon Prime.
Even though Walmart's Prime Day deals didn't include any exclusive deals this year, we wouldn't rule the retailer doing so in the future. Over the past year or so, however, we've seen these retailers offer more and more incentives to those who are signed up to their premium membership services - such as early access to sales events or PS5 / Xbox Series X restocks. Walmart also has a history of offering its Walmart Plus members exclusive early access to deals over Black Friday, which we think will probably happen again this year.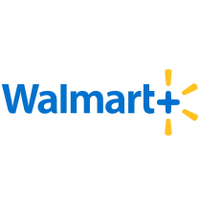 (opens in new tab)
Sign up to Walmart+ for $12.95 (opens in new tab)
Walmart Plus wasn't needed for this year's round of anti-Prime Day deals from the retailer. However, it's worth considering picking it up for Black Friday. It's quite pricey but you'll get access to a ton of perks in the build-up - potentially early access, free priority shipping, and exclusive PS5 and Xbox restocks. You can also check out a 30-day free trial, although those have traditionally been excluded from early access perks, so bear that in mind.
If you're interested in more offers you can see our guide to the best Prime Day TV deals as well as the best Prime Day laptop deals.