Verdict
The Canon EOS Rebel SL3 / EOS 250D is a perfectly pleasing camera to use, with good handing, operation as expected and nice image quality, and the responsive touchscreen, fast start-up time and excellent Dual Pixel CMOS AF system all help to make it a very capable all-rounder.
The new processing engine may not deliver anything extra in terms of burst rate over the previous Rebel SL2, but it does at least bring the camera's video functionality close to the current standard. It's also potentially responsible for the the camera's impressive battery life; being able to use the camera casually for a few days without the battery dropping a single bar is somewhat unusual, but most welcome.
Still, with the same sensor as before, and no changes to either the viewfinder or LCD screen, it's not the most significant update. 4K video is subject to limitations, and having just one cross-type point in the sparse nine-point array is rather miserly in 2019.
Its many strong competitors only add to its woes, and mirrorless cameras in particular that either rival or easily beat the Rebel SL3 / 250D for size, specs and general performance aren't difficult to find. That said, its main selling points of superb battery life, pleasing JPEGs and compatibility with a sprawling pool of lenses, flashguns and other accessories is something few mirrorless cameras manage.
It's definitely a better choice than the more junior EOS Rebel T7 / EOS 2000D and EOS Rebel T100 / EOS 4000D if you're looking to enter the Canon system, but if you're not fussed about 4K video, and you're looking for a camera with a little more control for the same kind of money, you may well be better served by something like the older Canon EOS Rebel T6i / EOS 750D or Nikon's D5300, if not a mirrorless option.
Competition
Image 1 of 3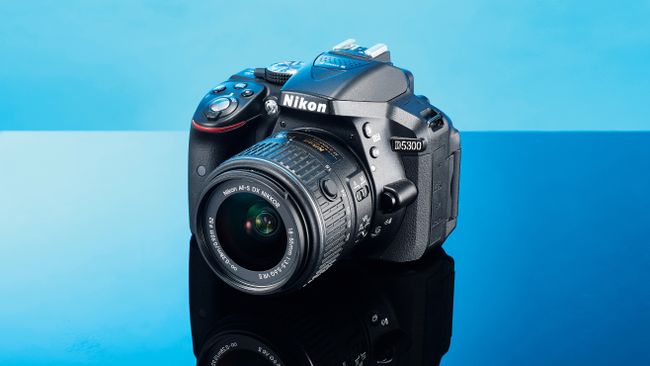 Nikon D5300
While Nikon's most junior D3500 competes with the similarly priced EOS 4000D and EOS 2000D, the EOS Rebel SL3 has the slightly more senior D5300 as its main rival. The two are evenly matched in a number of areas, with both toting 24.1MP sensors and 5fps burst shooting modes. The newer Rebel has 4K video, Dual Pixel CMOS AF, a touchscreen and far superior battery life as its main advantages over the D5300. The D5300 has the upper hand elsewhere, though, with a dense 39-point AF system, a slightly larger screen, built-in GPS and in-camera raw processing.
Read our in-depth Nikon D5300 review
Image 2 of 3
Canon EOS Rebel T7i / EOS 800D
Canon's EOS Rebel T7i, also known as the EOS 800D, may now be more than two years old, but it's currently only a fraction more expensive than the EOS 250D and offers a handful of advantages. These include a 45-point AF system, with every point being cross-type, and 6fps burst shooting. It lacks 4K video, however, and can't match the Rebel SL3 for battery life at just 600 frames per charge.
Read our in-depth Canon EOS Rebel T7i / EOS 800D review
Image 3 of 3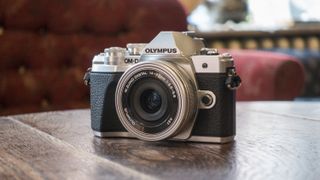 Olympus OM-D E-M10 Mark III
The teeny Olympus OM-D E-M10 Mark III might 'only' have a 16MP Four Thirds sensor at its heart and a 330-shot battery life, but sensor-based image stabilization gives it an advantage over the EOS Rebel SL3, as does a more rugged build quality and a faster 8.6fps burst rate. The electronic viewfinder that covers approx. 100% of the scene is also a help in low light, and gives you a far better idea of how your image will come out looking than an optical viewfinder can.
Read our in-depth Olympus OM-D E-M10 Mark III review