Why you can trust TechRadar We spend hours testing every product or service we review, so you can be sure you're buying the best. Find out more about how we test.
Battery life
Larger battery has led to improved daily performance
Will easily last a day even with heavier use
Power saving modes work well to help eke out battery life
Every year, with every new flagship smartphone I hope – no, I pray – that someone's finally found the battery elixir we've all been craving. So, has Samsung found the holy grail of smartphone technology in 2016 with the Samsung Galaxy S7?
No. But don't let that put you off.
The elixir is still very much elusive, but the Samsung Galaxy S7 does take steps to try and improve battery performance.
Take a look at how the Samsung Galaxy S7 does in action
First up, Samsung's given us a bigger battery – huzzah! – cranking things up from the measly 2,550mAh offering in the Galaxy S6 to a far more agreeable 3,000mAh power pack in the S7.
Charging times have also been given a boost – both wired and wirelessly – with the fastest charge achieved via the wired connection, using the fast charge adapter which you'll find in the box.
I ran the Exynos 8890-powered Galaxy S7 completely flat and then plugged it in. After just 15 minutes it had already refuelled to 25%, and around 30 minutes in I was at the 50% mark.
Things slowed down slightly after that, but I had a fully charged Galaxy S7 an hour and a quarter after it completely ran out of juice. That's a decent performance – and 25% in 15 minutes is perfect for a quick blast before you head out for the night.
Meanwhile the North American, Snapdragon 820-powered handset also managed to regain 25% in 15 minutes; 50% took around 35 minutes, and it was full in under an hour and a half.
The big question, though, is: does the Galaxy S7 last a full day on a single charge? I can happily say: absolutely. It won't go two days – it's unlikely to do more than a day and a half at a push – but it's an improvement over the Galaxy S6, and you can be safe in the knowledge it'll make it to bedtime.
With heavy usage, and running some rather intensive benchmarking tests as well as a slug of gaming, music streaming and other activities, the S7 managed to make it from 7am to midnight with around 15% still left in the tank.
More moderate usage, with a bit less gaming but still a fair amount of music streaming, emails and social networking, saw me getting into bed with around 30% still in reserve. Plus, the always-on screen was, well, always on. That makes the S7's effort all the more impressive, as it still performed better than its predecessor.
If you really push the S7 the battery will start to slide, mainly thanks to the luscious Super AMOLED display. My Real Racing 3 addiction is one example of such pushing, with around 10% of the battery falling away during a 45-minute blast – I did absolutely nail the new Nascar circuits though.
I ran the techradar 90-minute full HD video test on the Galaxy S7, with screen brightness on full and the handset connected to Wi-Fi, with accounts syncing in the background. Starting at 100%, the Exynos 8890-powered S7 dropped just 13% during the video. That left it with 87% in the tank, which is a very impressive result. Meanwhile our US variant, running the Snapdragon 820 chip, lost 16% in the same test.
Both comfortably beat the iPhone 6S (which lost 30%), Sony Xperia Z5 (25%) and HTC 10 (22%). It's also a marginally better showing than the newer Samsung Galaxy S9 (17%) and Samsung Galaxy S8 (19%).
However, the S7 couldn't come close to the stellar performance by the LG G5 which dropped just 9% - although it struggled to see out a full day on a single charge.
The Galaxy S6 produced a similarly impressive result, losing 16% in the same test, but its downfall, battery performance-wise, was in standby rather than during intense activity.
The Galaxy S7 is much better at holding onto charge when it's idle. Overnight it lost no more than 10%, and that was with the always-on display enabled. That's partly thanks to Google's Doze mode, but I suspect Samsung's also made some efficiencies of its own.
We also put the Galaxy S7 through a two-hour web browsing test. We ran a web script on the phone, as well as five of our other favorite phones, to see which one had the most battery at the end of the test.
The Galaxy S7 came out of the test with 48% of its battery leftover. That was second place, just behind the HTC 10 that had 56% of its charge. The Huawei P9 was closest to the Samsung with 43%, while the Sony Xperia Z5 had 40%, the LG G5 39% and the iPhone 6S 22%.
If you're going to be doing a lot of web browsing from your phone, the Galaxy S7 isn't a bad choice - it's just the HTC 10 may be a slightly better fit.
If you know you're going to be away from a charger for an extended period, the Galaxy S7 has two options to help you make the battery last longer.
First up is the standard power-saving mode, which limits performance, vibrations and background data without cutting off any functionality. This can give you a few precious extra hours as your stumble home from a heavy night.
If you're really up against it, then Samsung's ultra-power-saving mode takes battery conservation to the extreme. This strips out all the fancy features of the Galaxy S7 and gives you a stripped down, black and white interface with access to only a handful of functions including calls, texts and a web browser.
Just how much extra time these modes give you will depend on individual usage, but with just 5% left in the tank the S7 was telling me that the standard power saver would only give me an additional two minutes over the 45 minutes it predicted the phone to last.
The ultra mode, however, claimed it could keep my phone going for 1 hour 45 minutes, which could be a real life-saver. Obviously, the more you have left in the tank when you enable these modes, the longer they'll be able to keep you going.
Overall, the Samsung Galaxy S7 has taken a positive step forward when it comes to battery life. It's not the best performer out there, and you'll want to plug in every night to be sure of a full day's use when you wake – but you won't find yourself dashing for the charger come mid-afternoon.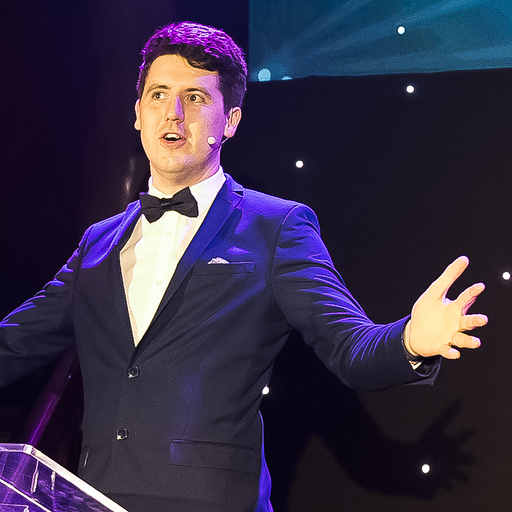 John joined TechRadar over a decade ago as Staff Writer for Phones, and over the years has built up a vast knowledge of the tech industry. He's interviewed CEOs from some of the world's biggest tech firms, visited their HQs and has appeared on live TV and radio, including Sky News, BBC News, BBC World News, Al Jazeera, LBC and BBC Radio 4. Originally specializing in phones, tablets and wearables, John is now TechRadar's resident automotive expert, reviewing the latest and greatest EVs and PHEVs on the market. John also looks after the day-to-day running of the site.