Verdict
It's hard not to compare the Huawei Watch GT to the company's previous smartwatch efforts, but Huawei is trying to do something different with the GT, and it seems to have achieved its goal.
The Watch GT doesn't offer the most fully-featured software we've seen on a smartwatch, but it does offer a lot considering its price.
Who's this for?
The Watch GT is designed for those looking for a fitness-focused device that also looks good on the wrist – and if that's all you want you'll likely be a fan of the Watch GT, as it offers an accurate heart rate tracker, fast GPS and a lot of tracking modes in a premium-looking package.
This isn't, however, a watch for anyone who wants access to lots of useful apps and notifications directly from their wrist; you'll be better off going for an Apple Watch, or a Wear OS or Tizen device, for that.
If fitness is your main aim, but you don't want a plastic fitness tracker or an unattractive running watch, the GT may just be perfectly suited to you.
Should you buy it?
The Watch GT is available for an affordable price – at least in the UK – so it may be a good choice for you when you compare it to a lot of other smartwatches available right now.
If you're after the features we've listed above, this is a solid choice – just be aware that it isn't going to offer lots of customization and third-party features, like a lot of the best smartwatches available do.
The main reason you may want to buy this watch is if you don't like having to charge your watch every night. The Watch GT offers seriously impressive battery life, and that's a big selling point for anyone who's irritated by having to remember to recharge their wristwear.
First reviewed: January 2019
The competition
Don't think the Huawei Watch GT is ideal for you? We've rounded up some alternative options that may suit you better.
TicWatch Pro
The TicWatch Pro is a touch more expensive than the GT, but it offers a totally different experience. It comes running Wear OS software, so you've got features such as Google Pay, and far more apps to choose from.
It also has dual-screen technology, with a secondary low-power screen enabling it to last as long as the GT too.
Amazfit Bip
The Bip is in a similar boat to the Watch GT, in that it isn't a smartwatch in the full sense of the word, but it's around half the price of Huawei's wearable.
Amazfit's device looks a lot like an Apple Watch, and has an excellent companion app, while we're big fans of the 45-day battery life, which actually beats the Huawei Watch GT's month. All of that said, the software can be a hard to manage so only go for the Amazfit Bip if you're after a particularly budget option.
Samsung Galaxy Watch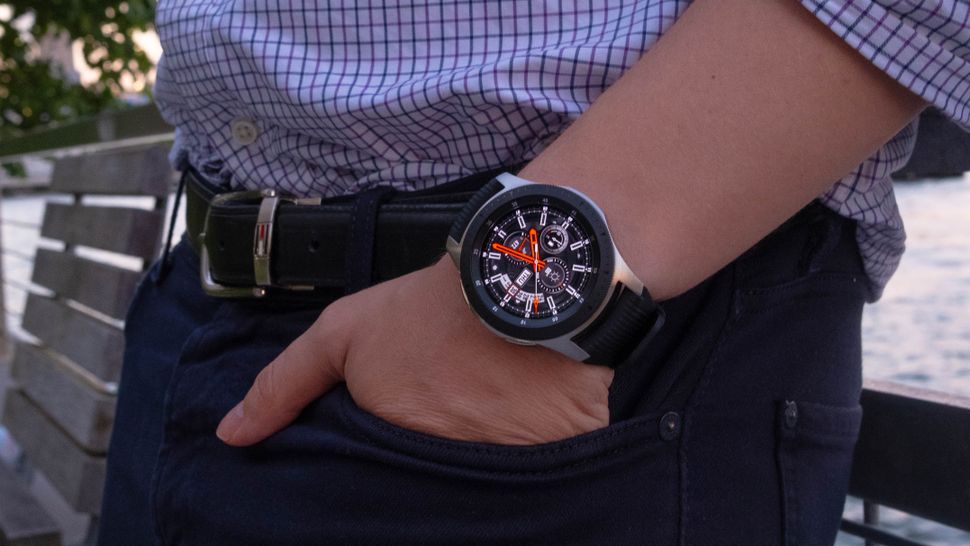 The Samsung Galaxy Watch is a full-blown smartwatch with all the power of the Tizen operating system behind it, and that means you have access to a wide variety of apps and features the Watch GT can't offer.
It costs quite a bit more than Huawei's smartwatch, but it has looks to match its price tag, and if you want a full battery of features on your device, this may be perfect for you.
Image Credit: TechRadar