Early Verdict
Diving into the new MasterHUB at Computex 2023, it's plain to see that Cooler Master is done doing anything low-key or pedestrian. It goes all out with this modular tool that simplifies your workflow with nine different modules and a whole lot of functionality beyond its existing plugins. It's easy to use and set up as well, thanks to MasterControl, Cooler Master's new software. It doesn't compare to the Stream Deck in terms of looks, but that's about it.
Pros
+

Very modular

+

Easy to use and setup

+

Positioned to be affordable

+

Dials, knobs and sliders
Cons
-

Design could be sleeker

-

Base limited in size and module capacity at launch
Why you can trust TechRadar We spend hours testing every product or service we review, so you can be sure you're buying the best. Find out more about how we test.
Cooler Master MasterHUB: Two-minute review
When Cooler Master told me, pre-Computex 2023, that it's coming after Elgato, it was hard for me not to get excited. The content creation hardware brand has long established its dominance, remaining pretty much unchallenged for a few years for good reason – the products are amazing. So when someone tells me they're launching a new line of products that will put it to shame, you bet your bottom New Taipei Dollar I'm going to be there to check it out.
The Cooler Master MasterHUB was one of the things I really looked forward to seeing at Computex, and I'm glad I did. This tool is truly impressive and a testament to not just CM's creatively unbridled way of doing things but also its new found commitment to what it calls the tech lifestyle, whose whole point is to unify and consolidate all your devices in an ecosystem that serves the different purposes you need from it in a fun, bright, and playful way.
Eventually down the line, Cooler Master is going to integrate a smart home aspect as well, so you can also use the device to simplify your home life just like it now aims to simplify your work life. But that's probably not going to happen until 2024 at the earliest. Besides, the MasterHub is already looking like it's punching above its weight with its current functionality.
Since it's not in its final production phase (there will be tweaks in the design, color, size of knobs – basically to increase user appeal and match Cooler Master's overall ecosystem), it's a little hard to talk about its superficial design, but probably the one thing it doesn't have over the Corsair Stream Deck in its current iteration is looks. Appearance-wise, the MasterHUB isn't what I would call pretty or elegant. It reminds me of those Cold War nuclear panels you often see on TV, except its buttons are lit up and its LED dial can display a photo of your beloved cat (and who doesn't want that) or Pedro Pascal.
Not that it's ugly, but it's certainly less sleek and modern-looking than the Elgato Stream Deck. Thank goodness this isn't the final look.
If they were to keep this aesthetic, Cooler Master will certainly make up for that with its modularity. Instead of just a single device, this takes more of a bluebottle approach in that it's made up of several different things, which means you can mix and match the way it suits your workflow best.
Image 1 of 2
The Cooler Master MasterHUB has nine different modules and a 6x4 base that allows you to piece together your own personalized device. This base has a four- or five-module capacity, but CM is already planning on rolling out more (a 5x2 one and a much bigger 10x10 one) so you can have all the controls you want. You know, if you want to follow CM's example and just go all out.
Yes, unlike the Stream Deck, which is mostly just buttons (in fact, it's only the new Stream Deck + that has knobs), the MasterHUB does go all out with its knobs, dials, scroll wheels, touch screen displays, and a 13-inch wheel with an IPS display. And they're all incredibly satisfying, easy, and comfortable to use so you don't have another reason to worry about repetitive strain injuries.
Assembly is easy as well. Attaching and removing the modules from the base is effortless since it's all magnetic. If you want to change the arrangement, you can do that at any time too since the base is designed to just automatically detect and connect every module.
Setting it up for the first time is a breeze as well, as it is plug and play. Really, the hardest part of the whole thing is assigning all your individual controls to the apps and in-app functions you want, which is more time consuming than hard since the new MasterControl software, which CM will roll out soon, is just amazingly uncomplicated (no hair-pulling here when you're customizing your devices).
There is a stand on hand to prop up your device higher, but that's something you have to purchase separately. Only a magnetic foot is included in the box, and like the modules, it easily snaps onto the base for convenience.
It's too early to really dig into the Cooler Master MasterHUB's performance. After all, I only sparingly used it in a showroom, and not all the controls were assigned to apps and functions. What I can say, however, is that it looks to respond quickly to your presses and turns, and it takes a fraction of a second to register a newly-assigned setting via MasterControl, which means you can change a control's assigned function on-the-fly.
For optimal performance, it does use APIs to the most commonly used software and apps. At the time of writing, there are currently three: Photoshop, Premier, and OBS Studio. However, CM is planning on rolling out about 10 on its release. And Bryant Nguyen, CM's General Manager of Core Tech Center, assured me that you can pretty much assign any controls to most applications even without an API. And I'll make sure to test that as soon as I get my hands on a unit for proper testing.
CoolerMaster MasterHUB: Price and availability
How much does it cost? TBA
When is it available? 3rd week of November
Where can you get it? Worldwide
At this time, Cooler Master cannot share the MSRP on the system, as well as the individual modules and accessories. What I can tell you is that the MasterHUB will be available, at least initially, in three kits: the Streamer Kit, Photo Editor Kit, and the Video Editor Kit, and each one will be a different configuration.
It is slated for launch in the third week of November, however, and will be available worldwide.
CoolerMaster MasterHUB: Early verdict
From what I've seen so far, however, the Cooler Master MasterHUB looks to be quite an impressive piece of kit. Its modular nature makes it extremely versatile and allows it to have so many use cases – not to mention, so much fun to use, but CM has made it so that it's also incredibly easy and uncomplicated to use.
There's also diversity here. Whereas the Stream Deck has four knobs, one LED display, and mostly buttons, the MasterHUB has sliders, knobs, scroll wheels, touch displays, and a display wheel. And Bryant Nguyen assures me that the whole system will be available at a much more accessible price point.
But will it be a nail in Corsair's Stream Deck coffin? Well, seeing as Corsair also has something exciting in store at Computex 2023 (I'll report on that soon), time will tell.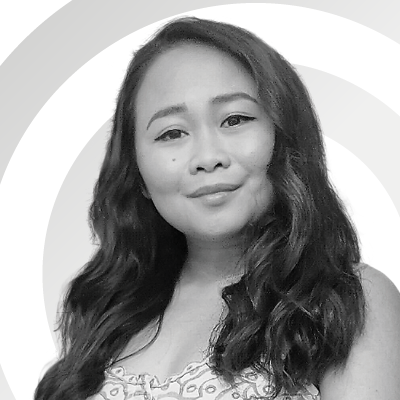 Computing Reviews and Buying Guides Editor
Michelle Rae Uy is the Computing Reviews and Buying Guides Editor here at TechRadar. She's a Los Angeles-based tech, travel and lifestyle writer covering a wide range of topics, from computing to the latest in green commutes to the best hiking trails. She's an ambivert who enjoys communing with nature and traveling for months at a time just as much as watching movies and playing sim games at home. That also means that she has a lot more avenues to explore in terms of understanding how tech can improve the different aspects of our lives.