One-minute review
How can you possibly differentiate one pair of true wireless earbuds from all the other similarly priced true wireless earbuds that are already on the market? Well, if you're Audio-Technica and the earbuds in question are the ATH-CKS50TW, you'll point to a) enormous battery life, b) extensive specifications, and c) eloquent, revealing sound.
Points a), b) and c) are all fair enough. The ATH-CKS50TW are reasonably small and light, which means they're comfortable. The battery life is better than most alternative designs. The spec highlights - Bluetooth 5.2 with aptX Adaptive, 9mm full-range drivers, a full-function control app - are not to be sniffed at. And the sound they make, all sky-high detail levels and rock-solid soundstaging, is never short of enjoyable.
Of course, you'll probably gloss over the active noise-cancelling, which isn't quiet class-leading, and the rather grainy rhythmic expression that the ATH-CKS50TW serve up. After all, nothing's perfect - especially not where true wireless earbuds at this sort of money are concerned. Read on for our full Audio-Technica ATH-CKS50TW review.
Audio-Technica ATH-CKS50TW: price and release date
Available now
$199 / £149 / AU$249
The Audio-Technica ATH-CKS50TW (trips off the tongue, doesn't it?) are on sale now for $199 / £149 / AU$249.
You know as well as we do that the world is full of true wireless in-ear headphones at this sort of money. Some are by brands with reputations greater even than that of Audio-Technica, some are by brands you may conceivably never have heard of - but all want you to put your money their way. So - as if it needs stating - Audio-Technica has its work cut out if it's going to make a convincing case for the ATH-CKS50TW.
Audio-Technica ATH-CKS50TW: design and features
Substantial battery life
Comprehensive control app
Compact and comfortable
The Audio-Technica are lozenge-shaped wireless earbuds (as opposed to the stem-dangling alternative), and they use the long-established 'twist-to-lock' method of fitting. They're reasonably compact, fairly light, and they live in a discreet and nicely curvaceous charging case. Nothing about the way they look or fit is going to alarm anyone.
On the inside, the CKS50 are fitted with big (9mm) full-range dynamic drivers, fed by Bluetooth 5.2 wireless connectivity that's compatible with Qualcomm's aptX Adaptive codec. That high-quality connection can be maintained for a heck of a long time between charges, too - the Audio-Technica earbuds are good for 20 hours of playback (15 with active noise-cancellation switched on) and the charging case holds another 30 hours or so.
So, when the little voice announces "battery level: high" as you take the earbuds from the case and push them into your ears, you can be certain of hearing that message for a very long time before you use USB-C or any Qi-certified wireless pad to charge them. Should the worst happen, though, just 10 minutes of charging is good for 90 minutes of playback.
The CKS50 are IPX4-certified against moisture ingress, and their multipoint connectivity means they can connect to, say, a smartphone and a laptop at the same time.
Control is available either via the earbuds themselves or Audio-Technica's extremely thorough 'Connect' app. The app features four EQ presets, along with the facility for the user to define their own using the five-band adjuster. It also lets you select between 'noise-cancelling on/off/hear-through', adjust volume levels (as well as choose between 16-, 32- or 64-step volume increments), alter the left/right balance, switch 'side tone' (which allows you to hear yourself when making or receiving a call) on or off, and set up the earbuds to work with Sony's 360 Reality Audio spatial sound algorithm.
The app also lets the wearer define the function of the control buttons on each earbud. Rather than the more usual capacitive touch-surface, the Audio-Technica use actual push buttons - there is one on the top edge of each earbud. The positivity of the action is reassuring, but there's no doubt the position and fit of the earbuds (which is so crucial to the eventual sound) can be compromised by pushing the buttons.
Audio-Technica ATH-CKS50TW: audio performance
Balanced, poised and informative sound
Good detail levels and plenty of dynamic headroom
Noise cancellation could be more effective
As with any headphones that give the user a degree of control over the way they sound, it's possible to skew the sound of the CKS50 quite comprehensively via the EQ adjustment. But as with almost every pair of headphones with this facility, the flat settings the audio engineers decided on is the best way to hear the Audio-Technica. You can most certainly make them sound different, but you can't make them sound any better.
Key specs
Acoustic design: Closed
Weight: 8g
Drivers: 9mm dynamic
Battery life: 20 hours (earbuds) 30 hours (charging case)
Extra features: Active noise cancellation, in-app equalizer, aptX Adaptive
So with the EQ settings left well alone and a TIDAL stream of The Raincoats' Fairytale in the Supermarket, the CKS50 are a sprightly, informative and engaging listen. The rudimentary musicianship and the straightforward vigor of the performance are expressed fully, and the sense of unity of performance and musicians interacting is tangible. Every area of the frequency range is given its due prominence, and the Audio-Technica neither overstate or underplay any part of it.
Bass notes are nicely shaped, packed with information of tone and timbre, and are decently straight-edged where attack and decay are concerned. The opposite end is this close to overconfidence, but never quite gets there - instead, treble sounds have just about acceptable levels of bite and shine. In between, the midrange fidelity the CKS50 are capable of makes every wavering note and approximate pitching of the vocal lines in this song sound immediate and quite endearing.
Switch to what might well be this recording's 21st-century equivalent (Being in Love by Wet Leg) and the Audio-Technica get to showcase their dynamic potency, their ability to create a convincing soundstage and, again, their happy ability to put even the most transient details into proper context. But it also highlights a slight, but definite, suggestion of lumpiness to the way the CKS50 handle rhythms - they're no disaster in this respect, but neither are they the most sinuous or expressive earbuds this sort of money can buy.
They're similarly not-bad-we-suppose where noise-cancellation is concerned. To be fair, you have to spend a bit more than this if you want to completely remove outside sound from the equation - but nevertheless, the CKS50 can only go so far when it comes to negating ambient sound. Don't imagine the drone of the train (or the drone of its passengers) won't be apparent around the edges of the music you're listening to.
Should I buy the Audio-Technica ATH-CKS50TW?
Buy them if...
You don't want to charge your earbuds all the time
Battery life here is edging towards 'epic'.
You tend to wander about the place
The Audio-Technica are tenacious when it comes to maintaining a wireless connection.
You like insightful, full-range sound
Detail levels are high, the entire frequency range is properly represented.
Don't buy them if...
You like the sound of your own voice
There's no built-in voice-assistant control here.
You like the sound of silence
Noise cancellation is effective only up to a point.
You like to get down
Other wireless earbuds are more rhythmically adept.
Also consider
Not convinced by our Audio-Technica ATH-CKS50TW review? We've picked out three more pairs of true wireless earbuds for you to consider, too.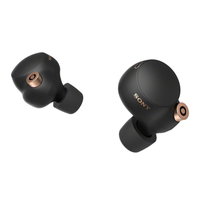 (opens in new tab)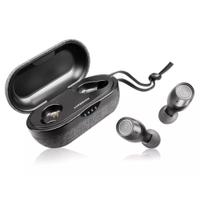 (opens in new tab)
Lypertek PurePlay Z3 2.0
On a budget? These Lypertek buds deliver an incredible audio performance for the price, and while you won't get ANC, the PurePlay Z3 2.0 are well worth considering.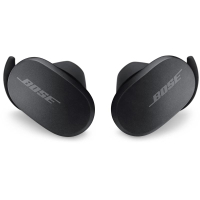 (opens in new tab)
First reviewed: April 2022