Why you can trust TechRadar We spend hours testing every product or service we review, so you can be sure you're buying the best. Find out more about how we test.
Benchmarks
Here's how the Asus ROG Zephyrus S GX531GX performed in our suite of benchmark tests:
3DMark Sky Diver: 36,695; Fire Strike: 18,277; Time Spy: 7,750
Cinebench CPU: 1,136; Graphics: 86.53fps
Geekbench 4 Single-Core: 5,005; Multi-Core: 21,452
PCMark 8 Home: 4,101
PCMark 8 Battery Life: 1 hour 39 minutes
Battery Life (TechRadar movie test): 2 hours 43 minutes
Shadow of the Tomb Raider: 109fps; (1080p, Lowest); 92fps (1080p, Highest)
Total War: Warhammer II: 179.1fps; (1080p, Low); 72.6fps (1080p, Ultra)
Like its 17-inch sibling, the Asus ROG Zephyrus S GX531GX packs some seriously cutting-edge components, making it capable of some of the best gaming performance we've seen from a gaming laptop.
The laptop is powered by an 8th-generation Intel Core i7-8750H with six cores and 12 threads, with a base frequency of 2.20GHz and a max turbo frequency of 4.10GHz. This is Intel's flagship mobile CPU, and it easily outclasses the processors found in most laptops, and even in many desktop PCs.
The additional cores (most gaming laptops remain quad-core affairs) help the Zephyrus S GX531GX to handle CPU-intensive games and tasks, while also giving it greater multi-tasking capabilities. If you're thinking of using this laptop to play games, while also recording and broadcasting your gameplay over Twitch, it'll be more than capable.
As with the GX701, the GX531GX features an Nvidia GeForce RTX 2080 with Max-Q design, which is Nvidia's high-end mobile card. It's one of the most powerful gaming graphics cards ever included in a gaming laptop, and the Max-Q design means it's thinner than standard mobile GPUs.
This allows laptops that have it installed to have much thinner designs than regular gaming laptops. It does come at a cost, however, and not just a financial one, as it runs at reduced clock speeds in order to reduce power consumption and create less heat. This results in slightly lower performance than non-Max Q RTX 2080 mobile GPUs, or the Nvidia RTX 2080 graphics card for desktop PCs.
As we mentioned in our review of the Asus ROG Zephyrus S GX701, the standard laptop RTX 2080 GPU has a clock speed of 1,515MHz and a boost clock of 1,710MHz, while the RTX 2080 Max-Q has a base clock of 735Mhz and a boost of 1,095MHz. That means the RTX 2080 Max-Q isn't as powerful as its other variants; however it's still easily one of the most powerful GPUs you can get in a laptop.
It's also worth highlighting that the Zephyrus S GX531GX's display is 1080p, which means the RTX 2080 is vastly overpowered. On the one hand, this means you can easily play pretty much any modern game with the graphical settings pushed up to maximum (including ray tracing in supported titles), at 60 frames per second or higher. It's an incredibly future-proof laptop, and if you buy the Asus ROG Zephyrus S GX531GX you likely won't need to upgrade for a very long time – it's unlikely that even next-gen consoles such as the PS5 and Xbox Two, which haven't been released yet, will come close to the power of the Asus ROG Zephyrus S GX531GX.
In our benchmark tests the GX531GX performed superbly, matching (and sometimes exceeding) the performance of the GX701, which shows that you're not getting a lesser laptop just because you want a smaller screen. Modern games such as Shadow of the Tomb Raider looked stunning and performed brilliantly, with the GX531GX hitting over 100 frames per second even with all graphical settings at their maximum levels.
Of course, we also had to have a play of Metro Exodus, a graphically-demanding game which makes use of Nvidia's ray tracing tech in its RTX cards. Again, it looked fantastic and performed equally impressively; in fact, with the 1080p resolution crammed into the smaller 15-inch display, we found games looked a bit nicer on the Zephyrus S GX531GX than on the GX701, thanks to the higher pixel density delivering a sharper image.
The display was bright and vibrant, and colors looked fantastic. The screen doesn't support HDR, which is a bit of a shame, as that means it's not quite the ultimate gaming device; however, it could be argued that having an RTX 2080 graphics card power a 15-inch 1080p display isn't the best use of the GPU's power, so if you want to make full use of the excellent graphics card inside the Asus ROG Zephyrus S GX531GX you'll want to hook it up to an external monitor with a higher resolution and HDR capabilities.
The sound quality from the GX531GX is also excellent, and despite the small speakers it achieved some suitably room-filling volumes as we blasted our way through Metro Exodus.
However, the Asus ROG Zephyrus S GX531GX is also loud in other ways, with the fans really kicking in when you're playing games, which can be pretty distracting. The preinstalled ROG Armoury Crate software lets you tweak performance, so you can eke out higher frame rates by using the Turbo preset mode, or by configuring it yourself. You can also make it perform more quietly by selecting the Silent mode, which does make a bit of a difference, but performance is reduced to prevent the laptop getting too hot. It's worth having a play with the software anyway, to get the right balance between performance and fan noise.
Overall, the Asus ROG Zephyrus S GX531 is a brilliant performer when it comes to games – and it has enough oomph to be considered as a workstation as well.
Battery life
The small size and powerful performance of the Asus ROG Zephyrus S GX531GX means there has to be a compromise somewhere, and unsurprisingly it's in the area of battery life. Gaming laptops are notorious battery guzzlers, and the GX531GX is no different.
In day-to-day use, with a bit of careful battery management – such as dimming the screen, turning off Bluetooth and making sure the GX531GX is set to Silent or On Battery mode – you should get about three hours before you need to plug it in. Forget about gaming on the battery, though, as you'll probably get well under an hour, depending on the game.
In the PCMark 8 home battery life benchmark, which replicated medium to heavy use with web browsing, document creation and video calling, the Asus ROG Zephyrus S GX531GX managed just one hour and 39 minutes – that's around 30 minutes less than the GX701, and is probably down to the fact that Asus had to put a smaller battery in the GX531GX due to its smaller size.
You will have to play while plugged into a power socket, then, although that shouldn't come as too much of a surprise – and in our view, the GX531GX's slim design and powerful components mean it's a compromise we can live with.
Verdict
In the Zephyrus S GX531GX, Asus has made one of the most desirable gaming laptops we've seen. Its svelte looks and light design, combined with some of the very best gaming components on the market right now, offer one of the finest mobile gaming experiences we've ever enjoyed.
However, no matter how desirable the Zephyrus S GX531GX may be, it's not going to be a realistic purchase for many people on account of its large price tag. If you're on a budget you'd be much better off looking at a more affordable gaming laptop like the Dell G3 15, which has more modest specifications.
For many people, the GX531GX is overkill, offering a level of performance they don't need right now. However, if you have the money, or you want a gaming laptop that you won't need to replace for a long, long time, then the Asus ROG Zephyrus S GX531GX is a brilliant choice, especially if you don't need the 17-inch GX701, but don't want to sacrifice performance for a smaller screen.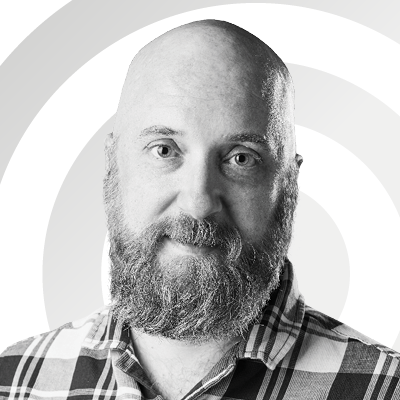 Managing Editor, Core Tech
Matt is TechRadar's Managing Editor for Core Tech, looking after computing and mobile technology. Having written for a number of publications such as PC Plus, PC Format, T3 and Linux Format, there's no aspect of technology that Matt isn't passionate about, especially computing and PC gaming. Ever since he got an Amiga A500+ for Christmas in 1991, he's loved using (and playing on) computers, and will talk endlessly about how The Secret of Monkey Island is the best game ever made.